Caligonaut – Magnified as Giants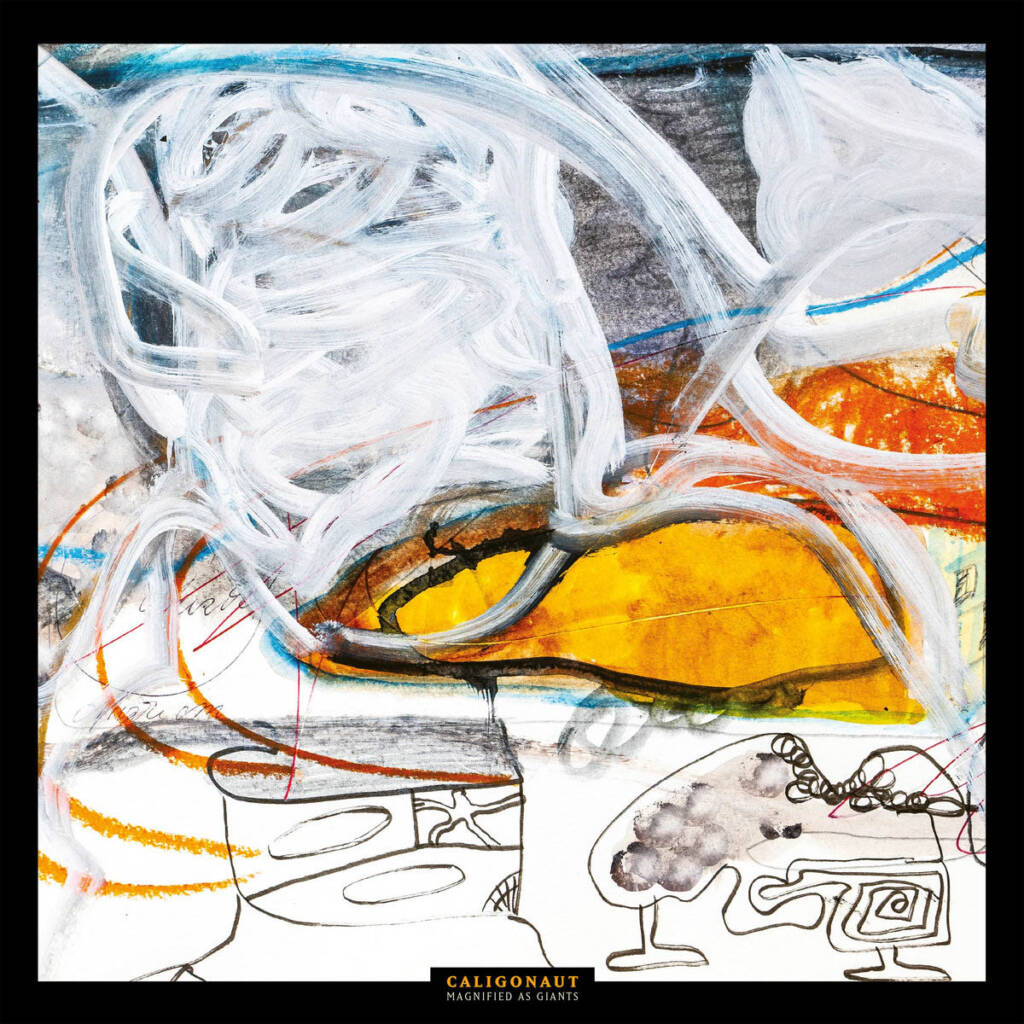 Sometimes being late to the party is not a bad thing if that party heralds a quality new album from Caligonaut on the guest list. Released back in February this year, Magnified as Giants is the brainchild of Ole Michael Bjørndal, best known as the guitarist with Oak and touring member on guitar in Airbag, this solo venture sees him taking on the role as lead vocalist as well as composing all the music and penning the lyrics. A helping hand is given by members of Wobbler, Oak, Meer and Airbag which all help to colour the overall sound that will very much appeal to fans of those bands, and rightly so in my opinion.
Containing just 4 songs but clocking in at a healthy 50 minutes many of the ideas have been around for many years, (parts of Lighter Than Air beginning life back in 2012) giving plenty of time to grow and mature in the artist's mind. The end result is a cohesive journey through a progressive landscape, harking back to a bygone age of classic prog but with modern sounds blended within. Dreamy, layered vocals and acoustic/ 12 string guitars give the songs an almost 70's feel at times, evoking the whimsical nature of Pink Floyds Grantchester Meadows, while the vocals at times remind me very much of English folk hero and friend of Led Zeppelin, Roy Harper, especially on the title track. (Check out Harper's masterpiece 'One of Those Days in England' and you'll see what I mean.)
Emperor starts things off in style with a piano run which quickly gives way to a pounding drum, bass and guitar riff before gently letting us back down with a dreamier feel in both the pastoral vocals and swirling musical passages which almost wrap their arms around you, holding you safe as the layers wash over, all whilst being driven along by some mesmerizing bass playing, courtesy of Kristian Karl Hultgren.
Lighter Than Air, with a running time of over 19 minutes takes you on a rollercoaster of a ride, driving lead guitar builds up through the song before giving way to catchy keyboard hooks which ease the guitar back in to take over before finally letting you down slowly to a gentler feel of a choral nature underpinned with bass and electric guitar lines before the keyboard takes hold to takes you into the home straight.
Caligonaut – Emperor (click here if the video does not play)
This album, whilst complex in its segments remains overall accessible to the listener as it weaves between classic prog, much of which was stuff I grew up with, whilst maintaining a modern feel which together never ages or dates this release. It's much like meeting a long-lost friend you haven't seen for years, but they have come of age in the intervening years and are all the better for it. Magnified as Giants is so much more than a great prog release, its immense in both its construction and execution, it's rich in content yet gentle on your soul, it evokes memories and yet is ready to create new ones, it is, to these ears already classic prog but it is also so much more.
If you want to find out more about the story behind Caligonaut and "Magnified as Giants", be sure to watch or listen to our Progtalks Episode with Ole Michael Bjørndal!
Track List:
Emperor 14:35
Hushed 10:43
Magnified as Giants 05:46
Lighter than Air 19:34