Distant Dream – Point of View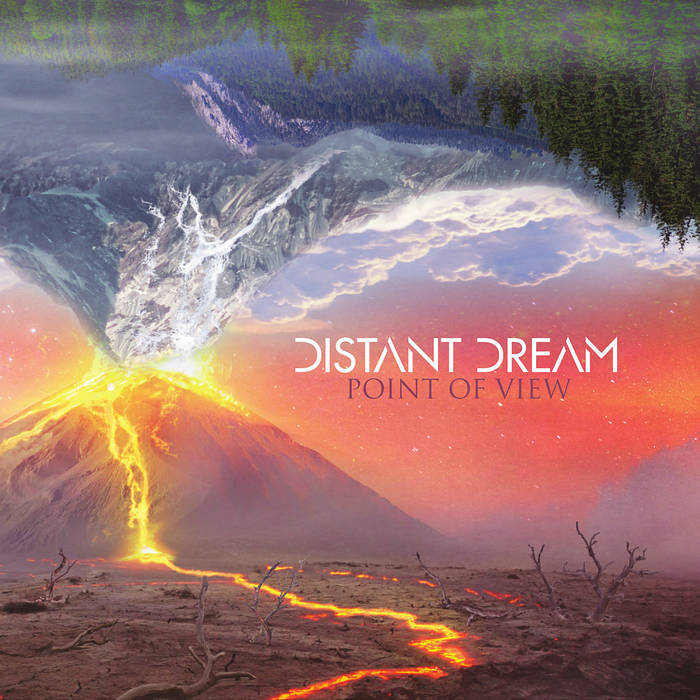 When it comes to the avant-garde djent area of progressive music, especially when it comes to instrumental music, I find that there are many bands who love to put up a tech show (not like there's nothing wrong with that). But every now and then you find music that is really driven towards expression and emotion. I find that a particularly difficult thing to achieve when there are no vocals involved and I always admire bands who can really make it work. Polish prog metallers Distant Dream are one of those bands. Having previously heard only a few songs from these guys, hearing a full album was quite a priority for me so when their third full length "Point of View" came out into the world I already knew I was going to dive into this one.
The approach to songwriting here is primarily based on a balance between various elements. The riffs and melodies often blend into one, thanks to the consistent use of soaring tremolo picking melodies that beautifully complement the lower end of the frequency spectrum. Most songs play in moderate tempos that are just about right to enable both energy and calm to sink in. The drum parts are very groovy and often quite techy when it comes to the details but they are kept very cleverly structured and set an engaging pace and not over-bear the listener. Occasional headbanging riffs and drum parts may occur, giving the songs a lot of hook and impact but they are usually tamed by the powerful melodies that always permeate the sound. The progressive patterns are dosed in humble amounts and subtly infuse the flow of motion but they are there for those who want to hear them and do a good job at bringing some variation to the music and keeping it interesting. Additionally, four songs feature guest guitarists that offer some fabulous solos. Each of them has its own signature sound but they all are fitted to the sound of the band and never feel out of context.
click here if the video doesn't play
It's all good from an analytical standpoint then, but what really makes it worth your time is the expressive value. This album is a vibrant breath of fresh air in a pool of competitive musical wizards. It aims in a different direction that easily sets it in its own league. Despite some pretty powerful moments, it is primarily filled with positivity, whether it's expressed through a playful attitude or a serene sense of calm. I feel like it comes in waves between a full, shining wall of sound effect and the softer moments when clean guitars with superb delay take the spotlight. It flows from epic to comforting and back again, and it maintains this ebb and flow almost for its full duration.
click here if the video doesn't play
"Point of View" really struck me as an album that you can just use to unwind. It works very well as background music when turned down but it is also a very rewarding experience when you give it your full attention. You can just get lost in it, to the point where you don't even bother to separate the songs as they all feel like connected movements in a unitary experience. While I don't particularly agree with the somewhat debated idea that progressive music is all about technicality or complexity and lacks the emotions, I think that for those who do, this album will certainly change their minds.
Track List:
In Coma (Feat. Jake Howsam Lowe) (05:47)
Depths Of Despair (04:40)
Havoc (05:00)
Vector (Feat. Pierre Danel) (06:01)
Left Alone (Feat. Stel Andre) (04:54)
I Hope (01:14)
Sense Of Calm (05:06)
Unknown Path (05:51)
Echo (Feat. Connor Kaminski) (04:01)
Insomnia (01:05)