The Reticent exclusive advance album stream: "The Oubliette"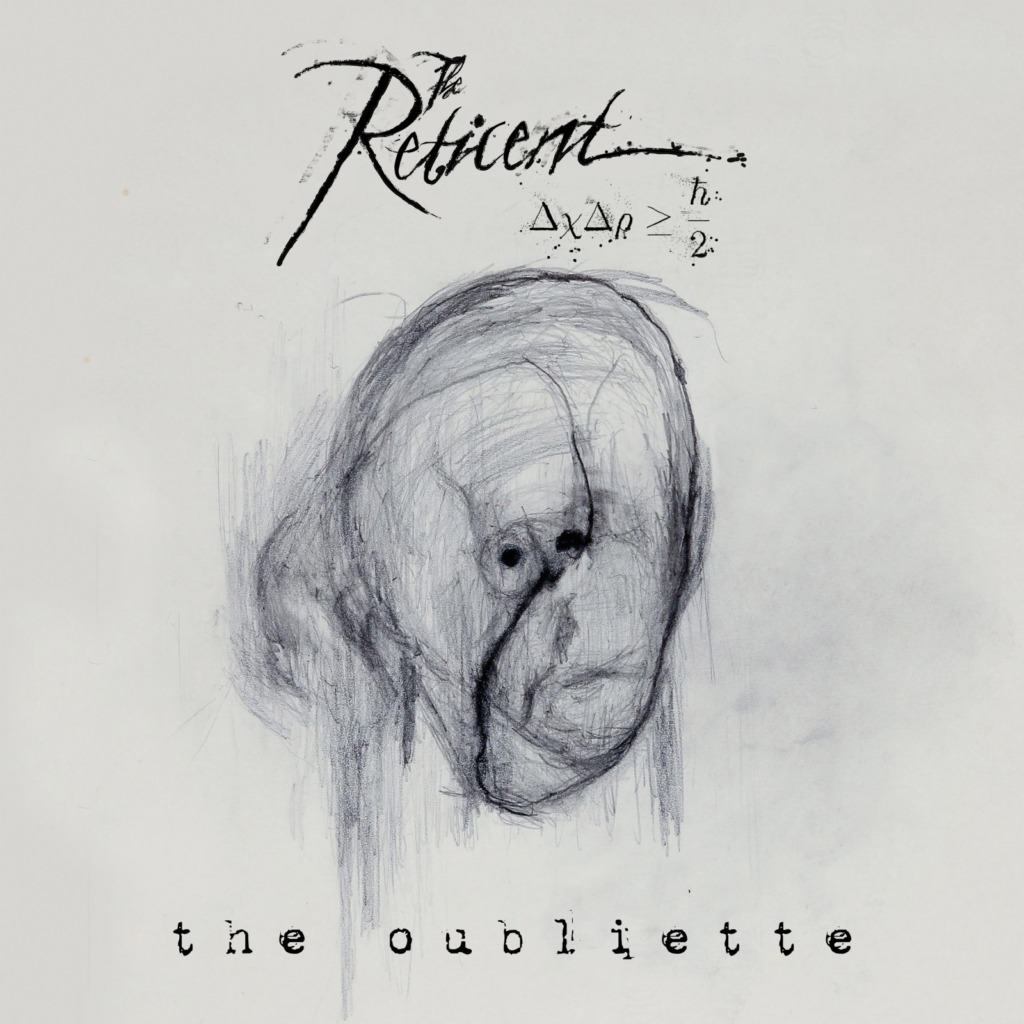 Two days ahead of its release, The Progspace is proud to present an exclusive advance album stream of "The Oubliette", the new album by emotional prog metal one-man phenomenon The Reticent.
"The Oubliette" is a progressive metal concept album focused on Alzheimer's disease. The album follows the journey of an old man named Henry (based upon a relative of songwriter Chris Hathcock) as he descends through the seven stages of Alzheimer's.  He doesn't know where he is or why he's there.  He doesn't remember his wife is dead.  He doesn't recognize his son.  Step by step the disease takes his memories, his ability to speak, his ability to walk, his ability to breathe.  The music of "The Oubliette" traverses styles as divergent as jazz and black metal all within the framework of emotionally driven progressive metal.  With each track sonically independent from its predecessor, the album moves the listener from experience to experience, vague memories to dreams and nightmares all toward its heartbreaking finale.
Mastermind Chris Hathcock adds:
"As with my previous album, I hope that 'The Oubliette' will provide listeners with a rich and emotionally challenging audio experience.  This is undoubtedly the most ambitious record The Reticent has attempted to date.  The hope is that listeners will be personally affected by the music on a deep level and that it may draw some attention to a disease that is frighteningly prominent but frequently poorly understood.  There will be moments that are soothing and there will be moments that are overwhelming.  The story I have to tell is not a happy one but it is an important one – and it is often through the pain that we find the most profound reflection and calls to action."  
The Reticent – The Oubliette (full album stream) (click here if the video doesn't play)
Album Credits:
• All songs performed by: Chris Hathcock (all instruments and vocals) except for:
Lead guitar solos by James Nelson
Tenor Sax by Andrew Lovett
Female Vocals by Amanda Caines
Additional Gutturals on Stage 5 by Steven Wynn
Voice acting by Juston Green, Amanda Caines, and Rei Haycraft
Symphonic Winds by the 2018-19 Jordan Wind Ensemble conducted by Chris Hathcock
• All songs written by: Chris Hathcock
• Produced by: Jamie King and Chris Hathcock
• Mixed by: Jamie King
• Mastered by: Jamie King
• Album Artwork by: Chris Ferguson
Album Band Line Up:
Chris Hathcock – Guitars, Bass, Keyboards, Drums, Vocals, Additional Percussion
James Nelson – Lead Guitars
Live Band Line Up:
Chris Hathcock – Vocals, Guitar
James Nelson – Lead Guitar, Backing Vocals
Cliff Stankiewicz – Bass
Mitch Moore – Drums
Follow The Reticent here:
The Reticent YouTube channel
The Reticent on Facebook
The Reticent on Instagram
The Reticent on Twitter
The Reticent on Spotify
The Reticent on Bandcamp