Dutch prog grungers Enma present their debut album Apathy Awakened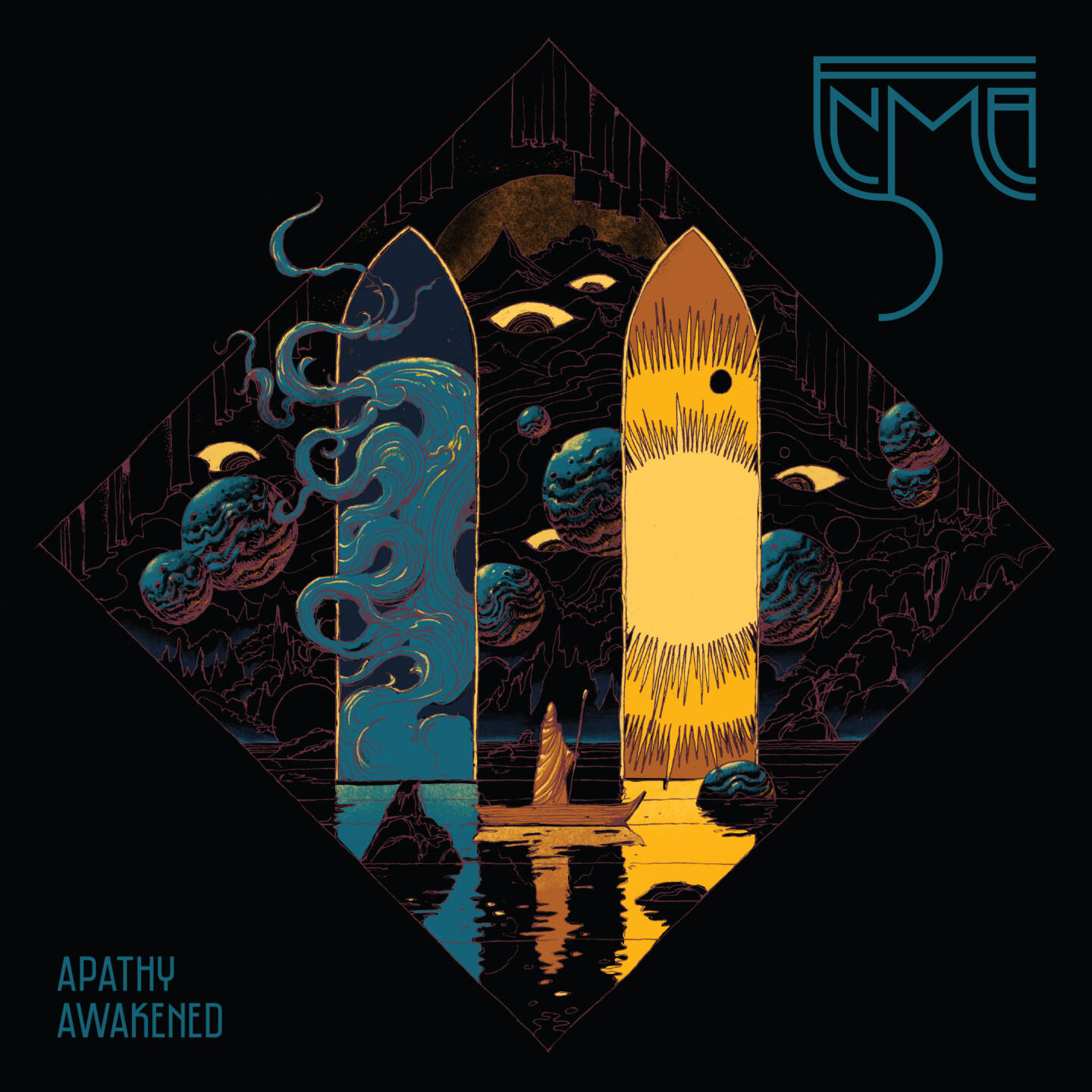 Hailing from Tilburg, the unofficial Dutch capital of heavy music, Enma offers a wide array of heaviness: from progressive metal riffs to plowing 90s grunge grooves, from introspective melancholia to fierce outbursts. Enma was founded by guitarist and composer Tom Adams (The New Dominion) and furthermore consists of Wessel Speelman (Godless Monarchy) on guitar, Yoeri van Helvoirt (Forcefeed) on bass and Alex Schenkels (Yama) on vocals. Drums for their debut were done by Yuma van Eekelen (Exivious, Our Oceans, The New Dominion).
The band has worked together with renowned illustrator Maarten Donders (Roadburn Festival, Opeth a.o.) and (web) designer Arno Frericks (Dodecahedron, Ulsect, Autarkh a.o.) for their artwork and logo design. Recordings and mixing of Enma's debut album were done by Tymon Kruidenier (Cynic, Exivious, Our Oceans) and Yuma van Eekelen. The album was mastered by Tower Studios (Devin Townsend Project, Ayreon, Haken a.o.).
For the exclusive album premiere of Enma's debut album "Apathy Awakened", a day prior to its general release on October 28 through Electric Spark Records, vocalist Alex Schenkels had the following to say:
Apathy Awakened, what a name for a first record right? Well, lets get things straight: we don't feel any form of apathy regarding our music ;-). There are a lot of things to say about how this record came about, for now I'd like to provide some context for its rather paradoxical title. As in the last few years the state of our societies got both stressed and magnified I noticed that the social themes crept into my lyrics more than ever before. Going through these crazy last three years I've more and more realized how our societies either function by our collective disinterest or the exploitation of our primitive sentiments. Both mechanisms ultimately lead to polarization and alienation, as we have seen around us. Yet, don't expect any outright manifestos urging people to 'wake the f*ck up' in any sense. We are as much part of this situation and sometimes also too apathetic regarding important issues. Hence, the paradoxical title of our record: after all we are the blind leading the blind..
Here's "Apathy Awakened":
Enma is:
Tom Adams – guitars
Wessel Speelman – guitars
Yoeri van Helvoirt – bass
Alex Schenkels – vocals
drums on "Apathy Awakened" performed by Yuma van Eekelen