Flying Colors – Third Degree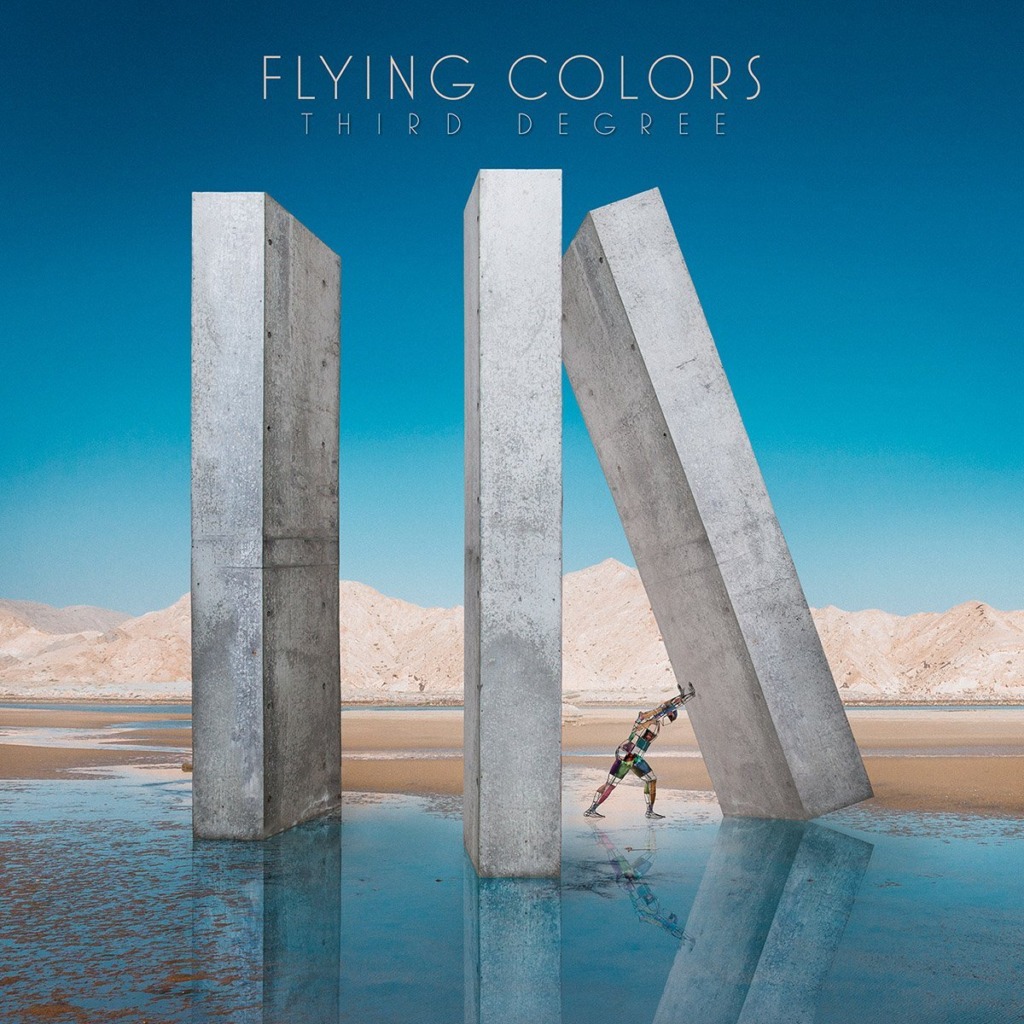 There's no denying Neal Morse's status as one of the most productive guys in prog. 2019 has already seen the release of the double concept album "The Great Adventure" with the Neal Morse Band and his prog rock opera "Jesus Christ the Exorcist" with an all-star cast featuring (ex-)Spock's Beard colleagues Nick DiVirgilio and Ted Leonard. This makes Flying Colors' third album "Third Degree" his third major release of the year, but it's by no means an afterthought.
After a five year hiatus, the quintet reunites with producer Bill Evans to do a follow up to their well-received first two albums, released in 2012 and 2014 respectively. The band is the brainchild of said producer, wanting to fuse prog with mainstream pop music, for which he recruited Neal Morse and his partner in crime, Mike Portnoy, pretty much inseparable since the first Transatlantic album in 2001. On guitar and bass yet another strong duo, Steve Morse and Dave LaRue (Dixie Dregs, Steve Morse Band). Completing the lineup is singer-songwriter Casey McPherson (Alpha Rev).
Perhaps the primary strength of this band, and of this album in particular, is the amount of space each instrument (and vocalist) gets. This goes for the mix, which was in the capable hands of Rich Mouser, responsible for most albums featuring Neal Morse since Spock's Beard's 1998 album "Kindness of Strangers", but even more so for the songwriting. The instrumentalists are absolute masters of their instruments – their collective resume of course attests to this – but there is no overplaying to be found here. It is a pop album after all. That's not to say that those wanting to hear, for example, blistering Steve Morse solos will find this album lacking. There's something for everyone here.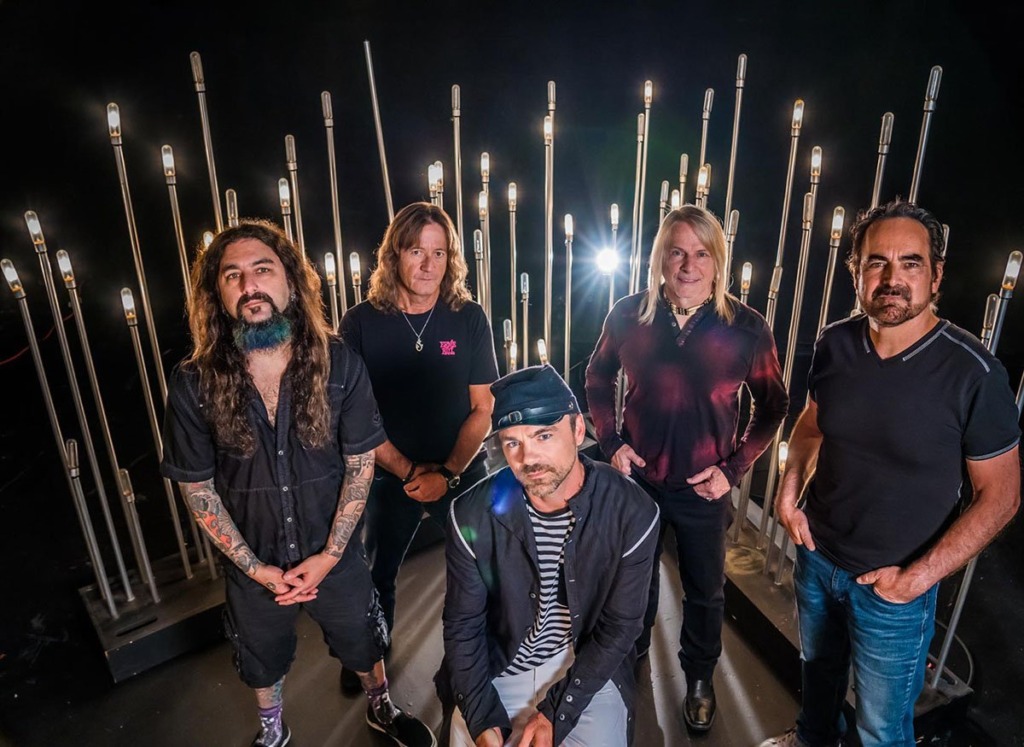 The album starts in typical Flying Colors style with 'The Loss Inside', released as the fourth single before the album's release, featuring a riff that wouldn't be out of place in Steve Morse's day job, Deep Purple, for the intro and interludes. As soon as the vocals start, as is true for most songs, the guitar takes a back seat and the bass takes over as the strong backbone of the verse, then transforming into an emotional chorus with Casey McPherson's soaring vocals.
The second song and rightly the first single is 'More', one of the most catchy songs on the album. The first reference that comes to mind is Muse, which, as Dream Theater fans will remember, Mike Portnoy also paid homage to on "Octavarium" with the song 'Never Enough'. My personal opinion on that song was that it didn't really sound like Dream Theater anymore. Not so for 'More', as it fits right up the pop/rock/progressive alley and the musicians can go all out, yet still remain restrained, in a great instrumental bridge section. McPherson's voice, which I would describe as a cross between Coldplay's Chris Martin and Muse's Matthew Bellamy, of course works great in this context as well.
Flying Colors – More (Click here if video does not play)
'Cadence' starts with an intro that could have been on "Sgt. Pepper's Lonely Hearts Club Band", a prime example of Steve Morse's tasteful playing, being neither too virtuoso nor too bland. The song drags a bit though, with both the verse and chorus being slightly too slow for my liking. The main Cadence, if you follow my drift, is repeated for the bridge, with the instrumental parts arranged in a very classical-like style before ending on a rockier note.
It really is unfortunate that due to the busy schedules of all musicians, Flying Colors performs live so rarely, since 'Guardian''s chorus is sure to be a live favourite: very easy to sing along to, uplifting and up-tempo. This is also Dave LaRue's first moment in the spotlight with a very tasty bass solo. A great pop song.
In case you have forgotten at this point in the album that you're listening to a band featuring Neal Morse, 'Last Train Home' brings you back into reality with a 10 Minute prog epic that would have fitted well on the Neal Morse Band's first album "The Grand Experiment". It's also the first time Neal takes to the microphone for the lead vocals in the mid-section of the song, leading up to an acoustic guitar solo that I won't spoil by talking about it – I'm sure even the biggest grouch couldn't help but smile during this bit.
'Geronimo' is Flying Colors as you've never heard them before – again, not going to say too much here, but the intriguing melody and amazing bass lines make for one of the best and unique songs they've written.
'You are not alone' is the album's only real ballad. It was written by Casey about the feeling of community he experienced while helping people after Hurricane Harvey hit Texas in 2017. The main guitar melody is mostly composed of harmonics, adding to the delicate atmosphere set by the lyrics.
Flying Colors – You are not alone (Click here if the video does not play)
A recurring theme in the last few Neal Morse albums has been an incredibly cheesy pop song at least once per album, and 'Love Letter' is its incarnation for Flying Colors. The video, as you can see below, screams "Beatles" while the song itself has a vibe reminiscent of The Beach Boys, with the lead vocals shared between the trio of Casey, Neal and Mike and more backing vocals than 'Bohemian Rhapsody'. Still, there is plenty to discover here, though perhaps those sensitive to cheesiness might want to steer clear.
What better way to close off an album than with another prog epic? 'Crawl' is the most dynamically diverse song of the album. There are some typical Neal Morse instrumental parts where the intensity goes up a notch higher than the rest of the album. Top marks to Mike Portnoy by the way, who only rarely gets to go all out but shows that, though a metal drummer at heart, he can certainly play with restraint as well. Then there's the Mellotron and acoustic guitar taking over the calmest part of the song, before Neal's vocals slowly build back up to the finale.
In short, "Third Degree" sees Flying Colors maturing in their sound, as there is more of everything: more prog, more cheesy pop, more sonic space for all instruments. The most difficult question to answer is probably who to recommend this to – for prog purists it's too much pop music, for rock fans it's too soft. But for open-minded music lovers who often reminisce about days gone by, when pop music was still played by talented musicians on actual instruments, this might be the perfect album.