For I Am King – Crown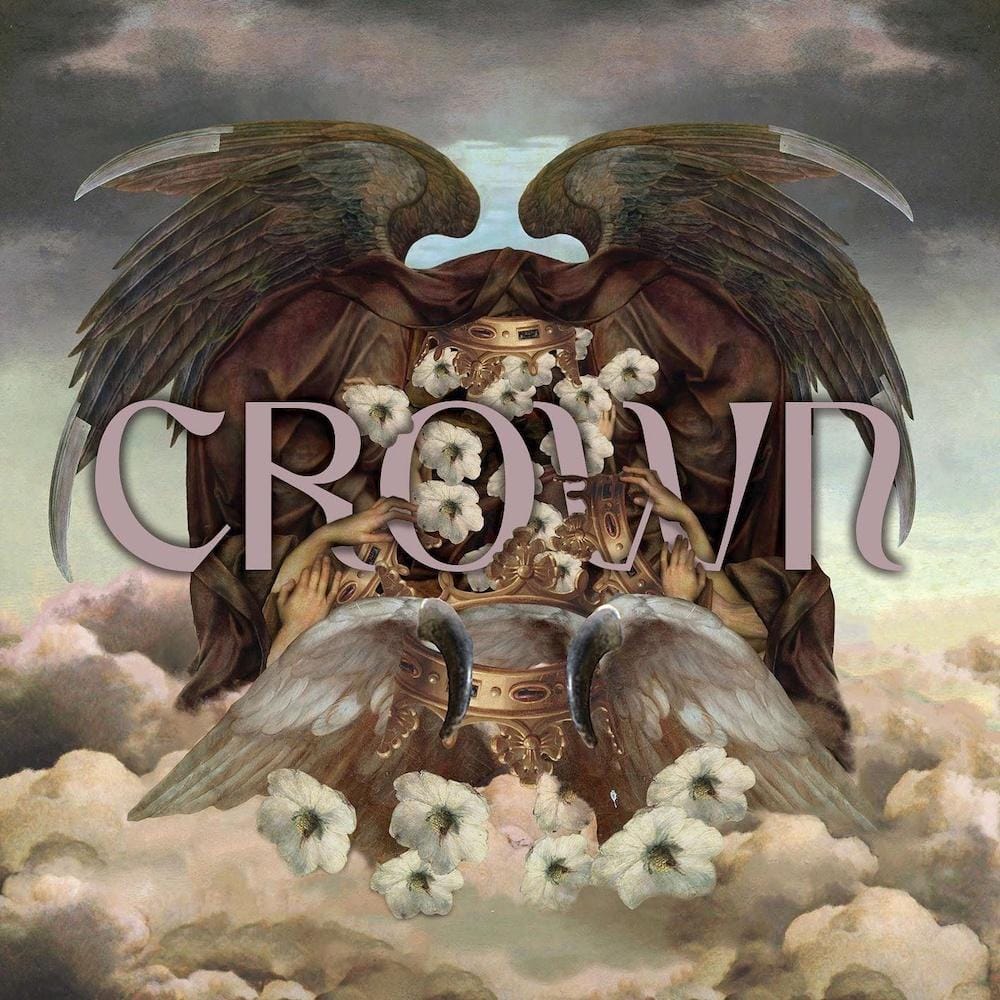 Having listened to everything from the softer side of core like Architects and I Prevail to brutal acts such as Born of Osiris, Shadow of Intent and Lorna Shore, I think it's fair to say I've gotten quite accustomed to the various movements of metalcore, djent and modern progressive metal. It's a subgenre of metal that I find particularly pleasing due to its keen sense of melody as well as explosive energy and impact. But it's also one that can get stale and repetitive easily if the compositional choices aren't properly balanced and diversified to keep. So as much as I love it, I have a slight feeling of redundancy whenever I find yet another core band with 3 to 4 minute long songs. Even if it's good, it's gonna take something extra to really move me.
With that context set, in comes For I Am King! This is an up-and-coming modern progressive metal band from the mighty land of wholesome cheese, Gouda, The Netherlands. Oh man, if there's anything more serotonin inducing than metal, it's cheese. That alone is a reason to check out this band. Jokes aside, I was introduced to their music through a couple of live shows, both opening and as a main act, and their performance was fun and engaging enough to make me grab their latest record from the merch stand (against my sense of financial awareness) and get a deeper sense of what they're on about… addiction. That's what they're on about. And I don't mean the album is about addiction, I mean the album IS an addiction.
For I Am King – Liars ( Click here if the video does not play )
I think what makes this band such an instant hook for me is that they can keep a constant hook going throughout their music without it falling flat or getting repetitive. Every song on "Crown" is an absolute banger in terms of groove and melody, and that in itself is already enough to have you at least enjoy the album. But then, everything that makes an album stand out like compositional variety, relevant lyrical content and emotional expression comes on top of that already very well put together structure. This is why, listening to the album once you will just bang your head like mad, but then with every subsequent listen you'll start unraveling more and more elements from their music that may have gone unnoticed while you were being bombarded by the initial tidal wave of noisy hype.
Another reason why their songs are so effective from a compositional perspective, is the seamless blend of at least 3 subcategories of metal into one cohesive wall of sound. They sound like modern metalcore, they sound like deathcore, and they often sound like classic death metal. It almost feels like the music can transcend into either of these genres based on what particular elements you're focusing on. The production quality is certainly in line with the modern metal trend, giving us a fat and beefy drum kick sound, polished and techy guitar tones and explosive effects whenever a chorus or breakdown hits. But there's something about the kick patterns and some of the fast-paced jolted riffs that just reeks of pure death metal (The song "Oblivion" is a good example). Then, we get the guitar lead melodies that can turn either epic or catchy depending on the song's vibe and the actual solos. I suspect both guitarists, Wouter Cammelbeeck and Koen Scheepens are in for a shoutout because hearing some dual guitar leads and harmonized melodies sure gets me suspecting they're both responsible for the solo sections. I love the variety they could include in lead sections, from the swirly main theme in 'Liars' to the open, anthemic outro to 'Trojans' and the surprisingly long solo section in 'Barriers' that dropped some serious Lorna Shore vibes with the sweeping tendencies.
For I Am King – Trojans ( Click here if the video does not play )
And on top of all this, the few sections of blast beat we hear in certain songs ('Pariah', 'Disciples') as well as Alma Alizadeh's high-pitched, goblinny vocals take a swift turn towards the black metal territory. This is further enhanced by a subtle but exquisitely used layer of symphonic elements, bringing a dark, infernal aura, especially in songs like 'Sinners' and 'Disciples', touching on war and biblical motifs with a keen sense for dark dystopian imagery. Other than this, the album also appears to touch on environmental topics as well as more personal struggles which aren't made very explicit. But the song that must have impacted me the most lyrically is certainly 'Bloodline' which, if I'm reading it right, deals with the love and struggles of a parent caring for their child. Not that I'd have that experience, but as a living human who exists in the  real world, I've had the fortune to be on the other end of that interaction.
For I Am King – Disciples ( Click here if the video does not play )
Overall, despite this album being only 36 minutes in length, which is fairly short in my perception, it manages to build some massive momentum, tons of energy as well as compositional and expressive variety, and to leave me as a listener feeling like I've been brutally fast-forwarded through a saga of epic adventures and gruesome tragedies, fed with the cathartic cure for the traumas AND given some cheese… because Gouda… and serotonin. Basically, if you're a human, you have ears, and they work as intended, you want to check out this album.
Track List:
Avarice (05:11)
Liars (03:22)
Trojans (03:19)
Pariah (ft. John Henry) (03:28)
Barriers (04:46)
Oblivion (03:49)
Sinners (04:49)
Bloodline (04:43)
Disciples (03:33)