Astrosaur – Fade In // Space Out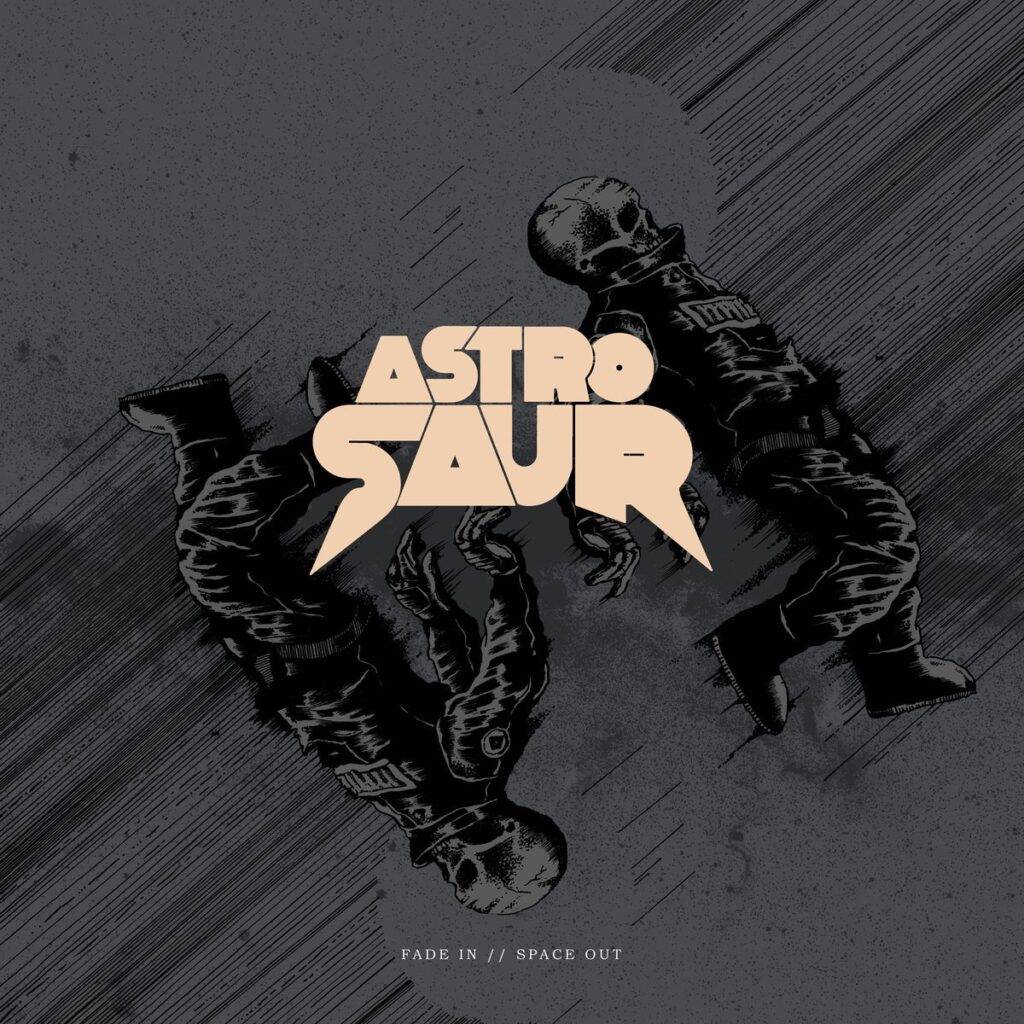 European proggers, who've seen Leprous opening for the Devin Townsend Project at the beginning of this year, might have noticed that yet another young and talented norwegian guitar player was filling in for guitarist Øystein Landsverk. His name is Eirik Kråkenes and in the meantime, he has put out the debut album with his own band Astrosaur. The album goes by the name of  "Fade In // Space Out" and Astrosaur are an instrumental post rock trio featuring drummer Jonatan Eikum and Steinar Glas on the bass alongside Eirik.
The ten minute opener 'Necronaut' puts everything Astrosaur is all about on display right away: a heavy, slow and sludgy opening riff, a soft and quiet middle part to build it up again for a finale between black metal and post rock. And coming full circle to the opening riff after nine minutes. 'Space Mountain' beats a steady rhythm to dissonant guitar waves, with a kind of drony doomy breakdown towards the end. The single 'Yugen' opens with a spacy atmosphere before clean guitar leads, well, lead towards more of that unique Mastodon goes post rock vibe. The second ten minute song 'Fishing for Kraken' treats us to some distorted proggy jazziness, before bassist Steinar Glas shows us his undistorted bass skills for the first time, leading up to yet another big post rock finale.
Finally, the title track 'Fade In // Space Out' is a thirteen and a half minutes monster that really, really takes its time with a beautiful build up. Starting with a jazzy, beautiful lonely guitar lick courtesy of Eirik Kråkenes, slowly adding some deep end by Steinar, about halfway through drummer Jonatan Eikum also subtly joins the jam. Until the big, doomy bang around the eight minute mark. Mind you, it is all variatons on one simple harmonic progression, but played with strong conviction and attention to changing small details here and there. And it all ends in absolute chaos.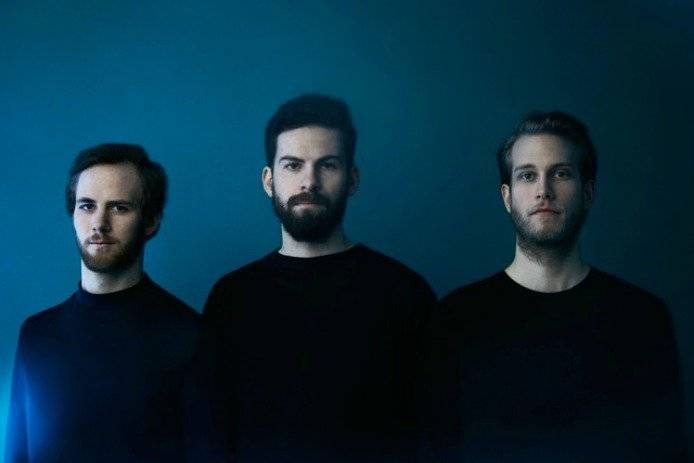 Even though it features that shimmering high speed guitar picking post rock is known for quite prominently here and there, which is not one of my favorite sonic styles I have to admit, Astrosaur always maintain a certain roughness, mostly due to the heavily distorted bass. And thus giving the instrumental post rock genre that seems to be on the rise lately, but rarely really manages to leave a lasting impression on this particular writer and prog fan here, an interesting and unique twist. So if you are a fan of post rock in general, but also the more sludgy edge of bands like Mastodon, you definitely should give "Fade In // Space Out" a spin. And don't miss Astrosaur on tour all over Europe right now, opening for Leprous, Agent Fresco and Alithia (feat. Marjana Semkina from iamthemorning). You won't get a better live package of prog bands this year, I guarantee you.
Track list:
1. Necronauts
2. Space Mountain
3. Yugen
4. Fishing for Kraken
5. Fade In // Space Out