Haken – Vector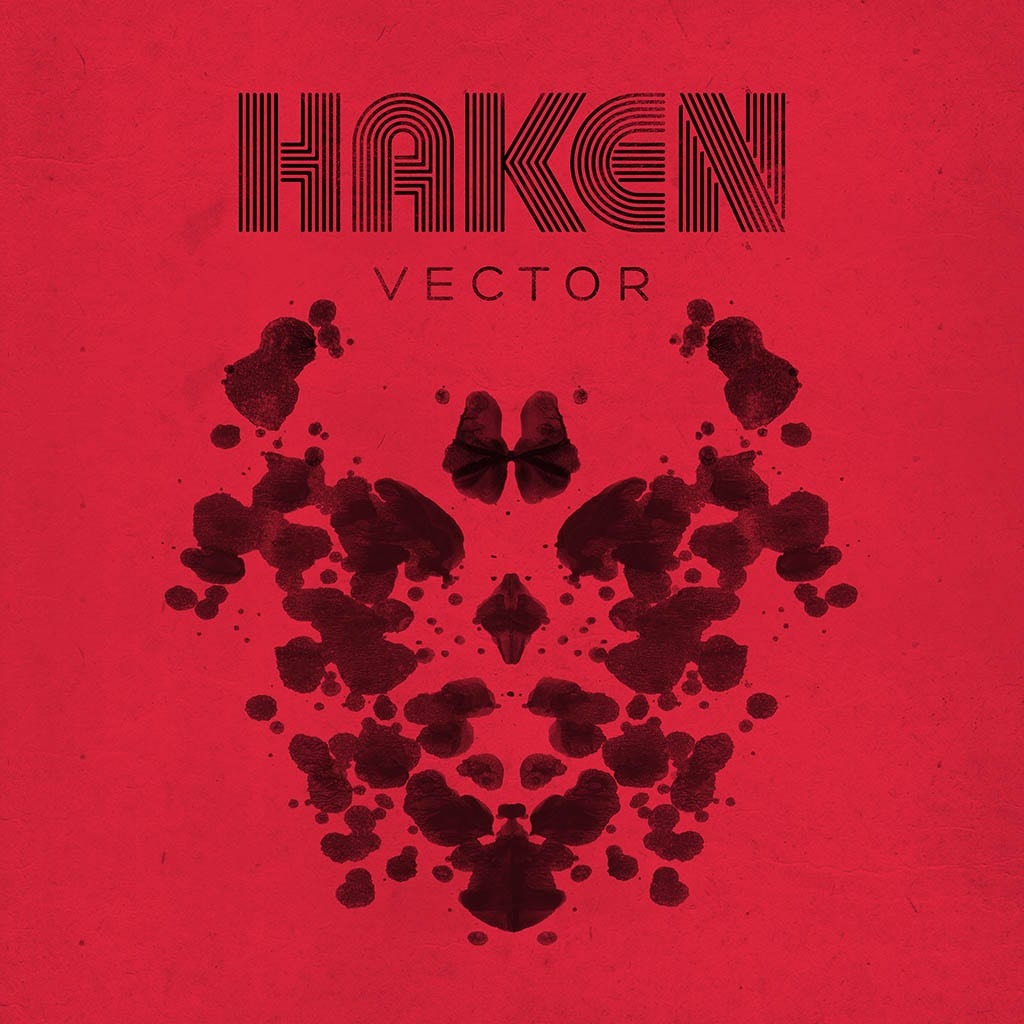 There's not much left to be said when it comes to London based steady (nonstop purple) force that is Haken, a lot of accolades have been sung and their 10+ years spanning career, that has produced countless highlights on the four studio albums, one EP and the latest live record.
The hype for their last studio album "Affinity" was already crazy, only surpassed by the craze of fans worldwide eagerly awaiting "Vector", or 'HVKEN' as it was called before the final name was released. So the question lingered: would they be able to continue their flawless streak? Well, a couple of weeks after the release of "Vector" it is more than safe to say: they did. Big time!
Haken – The Good Doctor (if video doesn't load, click here)
Keyboard wizard Diego Tejeida lures us into the madness with some huge organ sounds in the instrumental intro 'Clear'. It is highly recommended to watch his little youtube documentary about his approach to synth sounds on this record, even if you're not a keyboarder, because it won't be the only time your jaw will just drop because of the sick, slick and PHAT synth sounds Diego is conjuring on 'Vector'. First single 'The Good Doctor' is short and to the point, giving only a small glimpse of what's to follow with its simple verse/chorus/verse/chorus/crazy instrumental section/chorus structure. Second single 'Puzzle Box' is expanding already, not only in length, but also in epic- and craziness.
Artists & ARTURIA #51 Diego Tejeida meets MatrixBrute (if video doesn't load, click here)
Barely leaving any time to breathe, the album's mini epic 'Veil' follows hard on its heels. One thing is clear from the get-go: Haken are riff hungry like never before, not neglecting the big choruses or melodic aspect though. The overall sound picks up where "Affinity" left us craving for more, but welcoming back some old school stylings that fit perfectly with the return to a full-on storytelling concept album. Some parts in 'Veil' even harken back to glorious "Aquarius" days, like the guitar/keys solo trade-off towards the end. With twelve and a half minutes distinctively shorter than your average Haken epic, it does not stand far behind though, just as the 45 minutes album clocks in at just the right time.
Haken – Puzzle Box (if video doesn't load, click here)
The other performance that is bound to knock your socks off besides Diego's keys is Ray Hearne beating his drums like a maniac. Especially prominent in the seven minute instrumental 'Nil by Mouth', brought to the fore by Adam 'Nolly' Getgood's insanely clear production, it almost beggars belief how tight the boys are shredding through all this madness they've conceived. Totally unexpectedly, 'Host' surprises with a jazz trumpet and develops into a 'Sun' for the new millennium or something like that. A slow-paced, atmospheric ballad, building up an almost hypnotic tension. The closing track 'A Cell Divides' was released as the third single sums up the album perfectly.
Haken – A Cell Divides (if video doesn't load, click here)
"Vector" is hard-hitting and concise, but also astoundingly epic and monumental in its relative brevity. Haken managed again to produce an album that is both retro-styled and futuristic at the same time, in both composition and sound design. And the five British lads made these multiple Steven Seagal-like splits with astonishing ease, like they were never meant to do anything else. That in itself is a stunning achievement, but add to that a killer concept (pun maybe intended), that merely begins with the lyrics but is as usual extended to every bit of the once again Blacklake-designed artwork and the web design, flawless virtuosity and truly captivating compositions from start to finish: with "Vector", Haken brings us a bona fide, genre-defining masterpiece, maybe even a future classic, that is gonna be talked about for a long time to come.
Tracklist:
Clear
The Good Doctor
Puzzle Box
Veil
Nil By Mouth
Host
A Cell Divides