Iran's Heterochrome premiere brand new album "From The Ashes"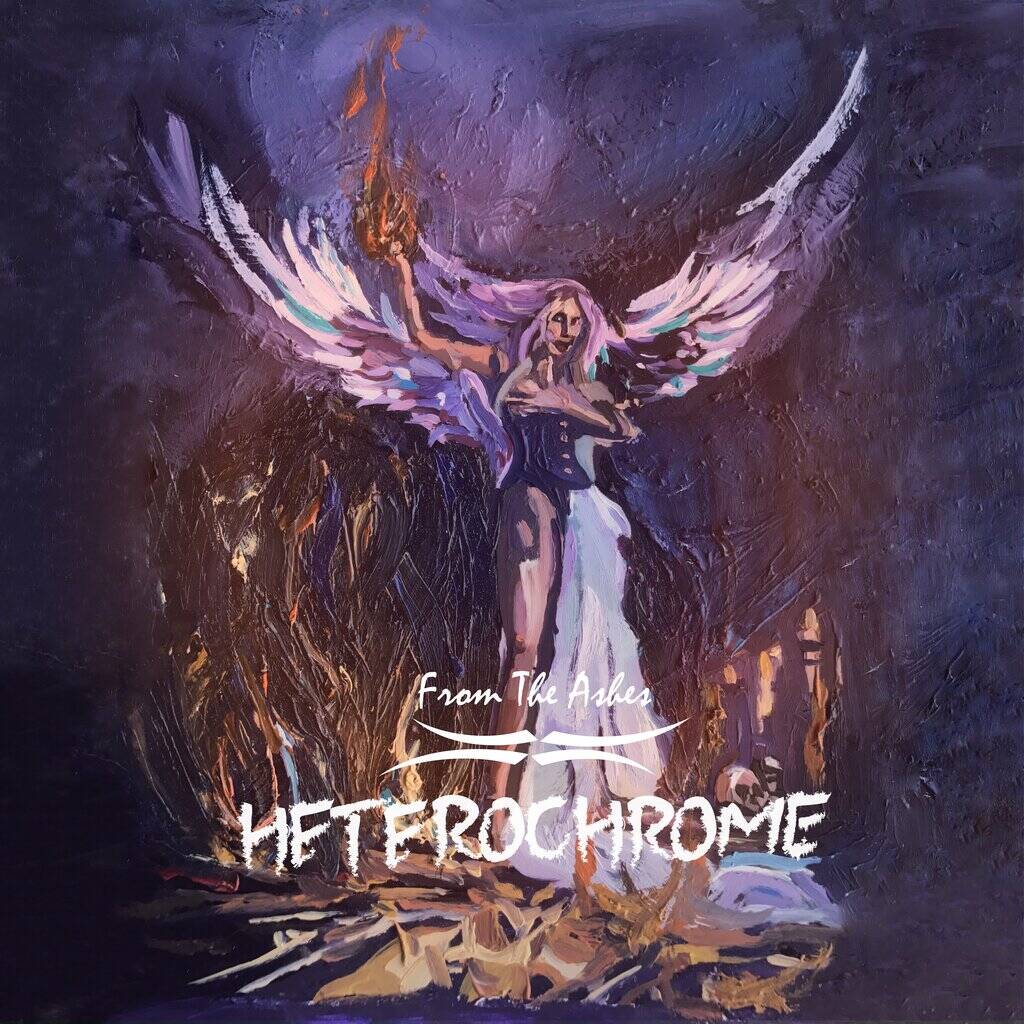 "From The Ashes" is the second album from Heterochrome and it takes a deep dive into personal experiences the members have felt in their own country and also touches on global issues. The band came to be when Arash Rezaei (guitars/vocals) and Mida Malek (vocals) met in college and realized they shared a passion for music and a feeling of not belonging in their surrounding society. This was the glue that bound them together to start writing and recording music. They give some insight into the album:
This album has been an opportunity for us to form our unique sound and experiment with new aspects of songwriting. This is the first time we are trying to introduce Farsi lyrics in a couple of our songs, opening up more space for us to connect with our audience. Trying to add layers of atmospheric and electronic sound design, in addition to the utilization of more acoustic instruments, enabled us to execute a more dramatic performance and listening experience.
"From the Ashes" was written as a concept album, with every single track forming a small part of a bigger picture. Although each track has a unique story by itself and can be enjoyed individually, the album has been tailored with smooth transitions between them. The ten songs on the album were the ones that have the most in common with each other, exploring the social and political situation in the band's home country as well as other places in the world. They already have the raw material and concept for future releases as well, but no solid plans on when to release them yet.
"From The Ashes" will be released on May 13, 2022 and can be heard now before it officially drops via its full stream premiere on The Progspace right here:
Track Listing:
رای ب ردا ف) Baraye Farda, For Tomorrow) – 3:39
ادک ادب ب) Badbadak, The Flight) – 3:28
Rage Against The People – 4:34
WOTB – 4:10
The Bearing – 4:29
Transition – 2:22
Time's Up – 3:06
Through Evil Within – 5:03
 ردان سرگ) Sargardan, Wanderer) – 3:20
The Outlaw – 7:20
Album Recording Credits:
• All songs performed by: Heterochrome
• All songs written by: Heterochrome
• Recorded by: Arash Rezaei, Amir Taghavi, Reza Sadeghi • Produced by: Arash Rezaei
• Mixed by: Arash Rezaei
• Mastered by: Danny Klaven
• Album Artwork by: Banafshe Najafi
• Graphic Design by: Ghazal Jenab
Album Band Line Up:
– Mohammadreza (Arash) Rezaei – Guitars, Vocals, Synthesizer
– Mida Malek – Vocals
– Mohammad Mirboland – Drums
– Ville Veihola – Electric Bass
– Lisa Yihwan Lim (BigViolinPlayer) – Cello