Pixie Ninja – Colours Out Of Space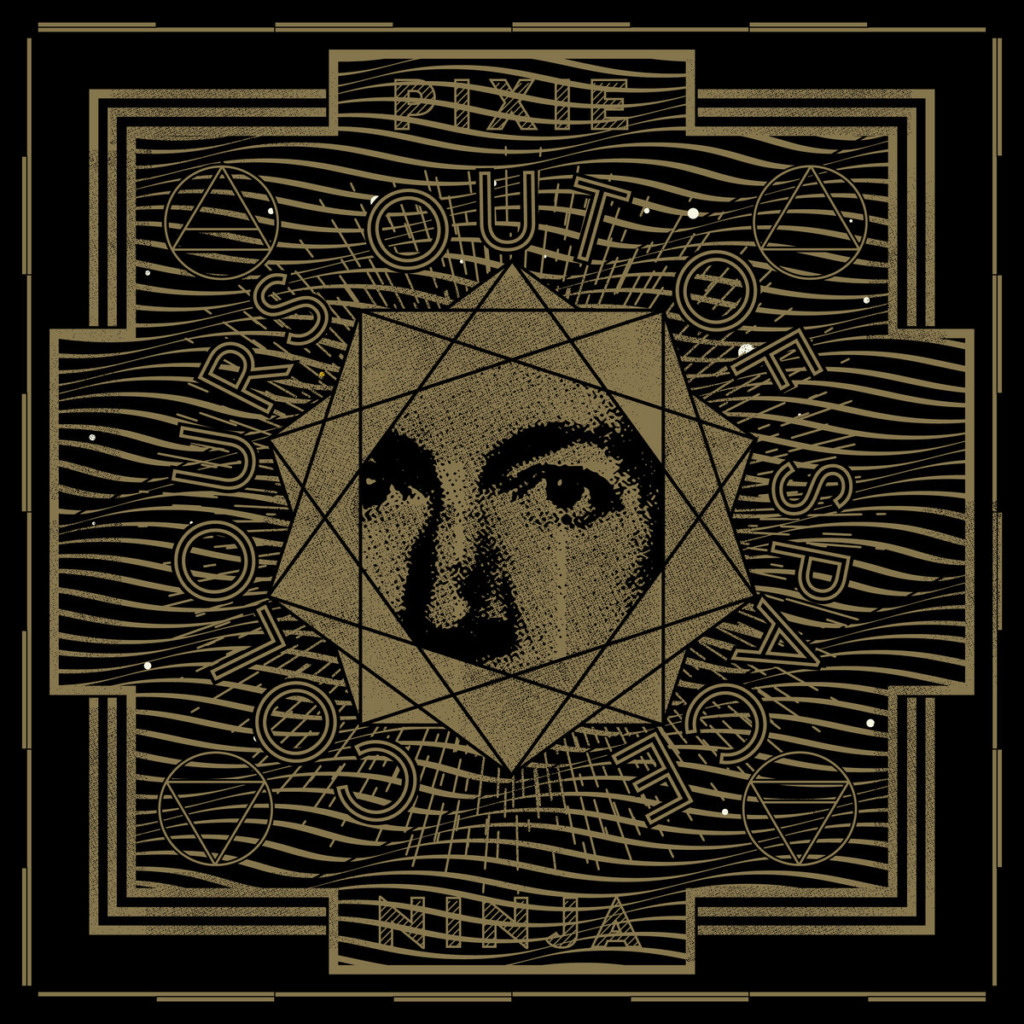 Back in 2017 I came across the debut by this Norwegian act. An album that ended up becoming one of my favorites of that year, and that is still being played regularly around the house. So I can safely say that my excitement was palpable when the promo for their new release "Colours Out of Space" finally appeared in my email.
The core of the band was from the beginning musicians Marius Leirånes and Jostein Haugen, who managed to attract the attention of none other than former Änglagård and White Willow drummer Matthias Olsson, when they approached him with a request to record their music in his Röth-Handle studio. Not only was Olsson willing to help produce the music, he also wanted to play drums on the album. Jump forward a few years, and the band have been performing in Norway, Sweden, France and the US. Olsson and fellow swede, and keyboard maestro Fredrik Kingwall have joined the line-up as full members of the band. And the quartet has spent time writing their second round of songs, based on the literature of the American godfather of cosmic horror, H.P.Lovecraft.
Now, Lovecraftian inspiration in music is in no way new, especially in the realms of rock and metal, but fully successful implementations of the ethos of his writings are rarer. Personally I feel there has to be some degree of oppressive chaos and a sonic representation of the immense scope of a cold, uncaring universe, where mankind has no real significance or worth. Lots of artists miss the mark by letting their focus be clouded by more mundane horror, the likes of rotting zombies, grotesque fish-people or blood and gore, but missing the mark when it comes to what really makes Lovecraft such uncomfortable reading. Pixie Ninja nimbly sidesteps these issues by creating a soundscape that implies scale and grandeur on a harrowing scale. You feel like you're being taken on a journey, but like many of the protagonists of Lovecrafts work, there is something out there beyond the visible (or audible) here, that is hard to describe or even fathom. "Eldritch" might be a decidedly overused word when it comes to describe anything even remotely inspired by Lovecrafts works, but for once it might be fitting.
"Ultrasound" from 2017 was an amazing debut. A flowing, atmospheric affair, punctured by rhythmically complex, massive sections that kept the listener enthralled. Despite the, at times, mammoth sound, the album nonetheless seemed to have a ethereal, positive energy that swept you up and carried you along. Therefore the more sinister, and ominous inspirations of "Colours Out Of Space" made me curious. How would Pixie Ninjas music translate into a gloomier and more malevolent frame? Honestly, I need not have worried. This new album seems more structured and focused, and the band seems to have grown as composers and musicians, even rising from the standards set by their impressively solid debut album.
Pixie Ninja – Leng Plateau (click here if the video does not play)
'Leng Plateau' was the first track I heard from the album, and is perhaps still my favorite on the album. It perfectly sums up the atmosphere created by Pixie Ninja on "Colours Out Of Space". From the powerful dissonant opening riffing to the warm, yet somewhat uncomfortable Mellotron waves that keep washing over you, and eroding away at the listeners sanity, like some abomination straight out of the pages of Lovecraft himself. A brief melodic respite is granted by the Rhodes piano around 1:45, before the band drags us into some oppressive industrial realm. The track keeps building towards some unknowable end, adding details and textures, creating a sense of movement and tension. The sounds of a dial-up connection, overlaid by a fuzzy chant like tune, just out of the reach of grasp. A masterpiece of understated vexatious vibrations and melody.
I'm not going to crawl into the guts of every track on the album, and dissect every little piece of bizarre anatomy featured therein. Still you can rest assured that all the compositions are of the same high level of quality. The musicians seem to be able to access the core of the five compositions through different, perhaps unnatural, angles allowing the listener access to different sides of their music, and never coming across as repetitive or monotonous. Are there some Non-Euclidean harmonies at work here? I pray, I might, blissfully, never know.
Pixie Ninja – Colours Out Of Space (click here if video does not play)
The music on "Colours Out Of Space" is so encompassing, that the individual instrumental performances sort of blend together and drift into the background as a foundation for the music itself to be built upon. There is an art to creating music that is so captivating, where the instrumental contributions are to be carefully blended on the palette before going up on the sonic canvas. There is no doubt, especially when listening to the album a number of times, that the prowess of the musicians in Pixie Ninja is top notch. Haugen and Leirånes, now together with Olsson and Klingwall, is clearly very proficient when it comes to their instruments, but it is their skill as songwriters that really makes Pixie Ninja stand out from the crowd. This unique "wholeness" must also, without a doubt, be related to the fantastic work Olsson has done with the sound and production on the album. It is genuine bliss to put on your headphones and enjoy the eerie soundscapes featured here.
If you are interested in music that is out of the ordinary, brimming with weirdness, quality and progressiveness in the true sense of the word, I heartily recommend you listen to "Colours Out Of Space". Just be careful of delving too deep, dear listener, because, to quote the master, H.P.Lovecraft himself, "We live on a placid island of ignorance in the midst of black seas of infinity, and it was not meant that we should voyage far."
Track List:
Colours Out Of Space
Leng Plateau
Cosmik
Hutchinson Cipher
Strange Days