Katatonia – City Burials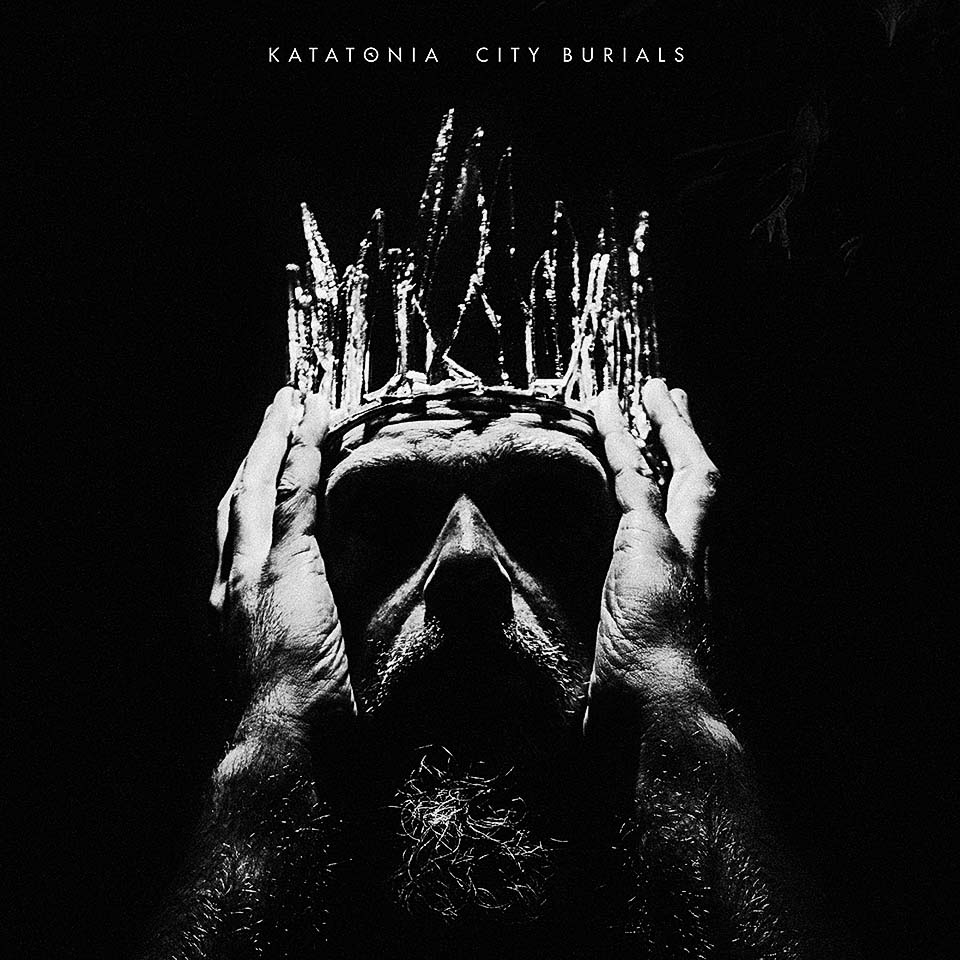 Will they ever return? Katatonia's fan base was put to doubt when the Swedish masters of melancholic metal announced a hiatus just after the release of their massive, progressive and beautiful 2016 record "The Fall Of Hearts". They did, and what a return it is!
"City Burials" hits the mark as one of the most daring albums in Katatonia's almost 30-year long history. Elaborated down to the last detail and incredibly diverse, every song takes a different turn, from the ambiental beginning of the progressive opener 'Heart Set To Divide' to 'Untrodden', probably the most "classical" Katatonia song, which marks the end of the just over 48 minutes of the album.
Katatonia – Behind The Blood (Click here if the Video does not play)
Once again, Jonas Renkse's clear voice stands out as one of the most unique in modern metal music and effortlessly adapts just as well, to a surprisingly straight (but still progressively elaborated)  heavy metal rocker 'Behind The Blood', as to the fragile first single-release 'Lacquer'. In the wide diversity of "City Burials", Renkse is the thread that keeps it all tied together.
While songs such as 'Rein' or the third single 'The Winter Of Our Passing' remain in safer territories for Katatonia's standards, 'Vanishers' and 'Flicker' mark the two poles to where the new Katatonia sound is moving. The former, with guest vocals by Anni Bernhard, from Stockholm's art-rock band Full Of Keys, is, in all its typical sad mood, a chilling and captivating ballad.
Katatonia – Lacquer (Click here if the video does not play)
'Flicker', on the other hand, is a dark, multi-layered and progressive masterpiece, with outstanding guitar work by Anders Nyström and Roger Öjersson, who contributes to a full Katatonia album for the first time. How the song goes from djenty passages to a dreamy guitar solo to then burst into the epic ending is one of the finest moments of the album.
After a short interlude, 'Lachesis', 'Neon Epitaph' is another massive and heavy one, a real headbanger. And while 'Untrodden', as mentioned, keeps true to the tried and tested Katatonia sound, the tasty guitar solo makes it a worthy closer to "City Burials".
Katatonia – The Winter Of Our Passing (Click here if the Video does not play)
"City Burials" is like a Katatonia chocolate box, you never know what you get with the next song. And while some might call it incoherent, for me it is exciting and daring, just what we have come to expect from the spearhead of dark progressive metal.
Katatonia's "comeback" album (you could argue that 4 years between releases would be considered overly rushed for some other bands…) is another excellent 2020 release. While the year as such can certainly go bite it's own ass on so many levels, it keeps delivering one excellent release after the other – and there is certainly much more to look forward to in the upcoming months.