Konom – Konom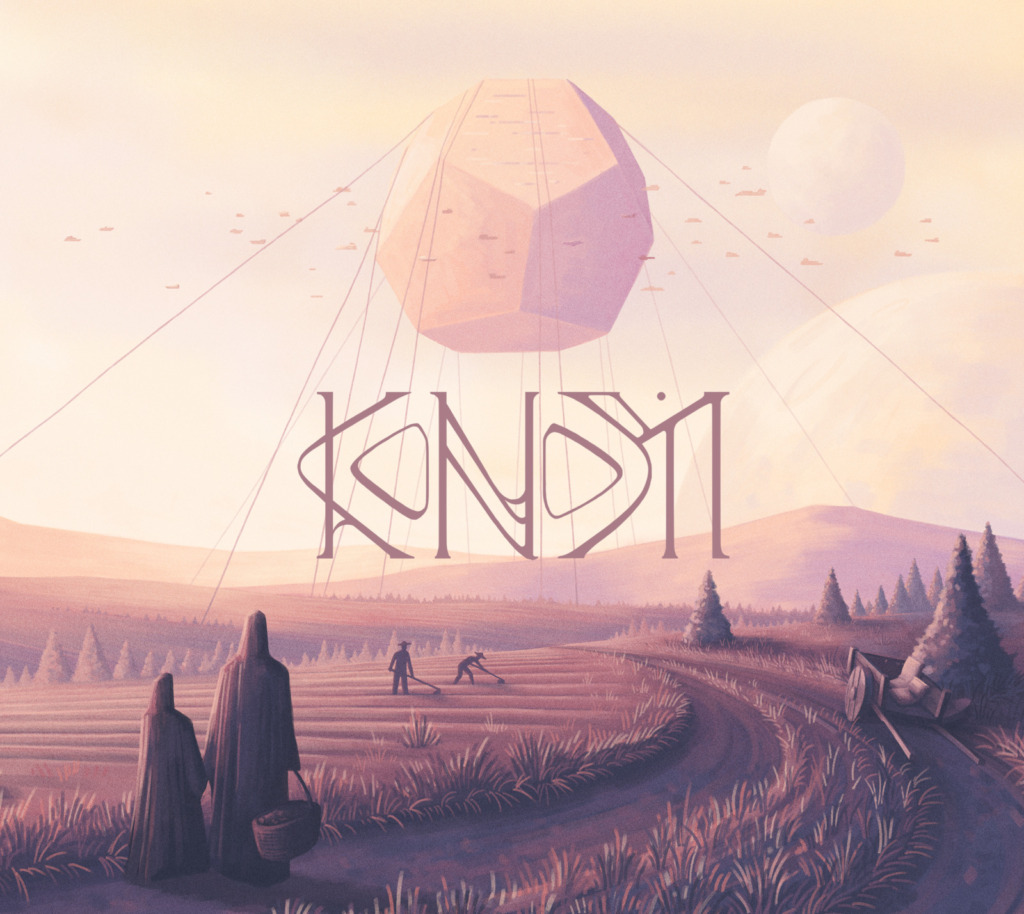 I remember seeing and enjoying this band in their former incarnation of Ascent. It was at an album launch party in Manchester for 'A Parting Gift' by Spires. That was back in 2018, and guitarist Dan White was in Ascent and Spires at the time, so appeared on stage with both bands that night. After a line-up change, came a name change to Konom. The name comes from the Foundation series by Isaac Asimov, being the name of a planet in those works. An adaptation of these highly acclaimed stories is due to be shown on Apple TV+ later in 2021. Under the moniker of Ascent, the band released an album; 'Preclusion', which was remixed, remastered, and re-released in 2020.
The new line-up, involving the introduction of Benjamin Edwards on Bass and Jonathon Worsley on Keyboards, reinvigorated the writing process. Subsequently, this self-titled album was finished and recorded by late 2020. It was entirely self-produced with each musician recording their parts in their own home studios. Mixing was handled by Tom Rice and Dan White and the mastering by Dan. The band were fortunate enough to feature many guest musicians on this album, and more about that later. Speaking of guest spots, Tom recently took on the drumming duties on Paul Sadler's solo album, Soon to be Absorbed.
An atmospheric fade in builds the anticipation slowly and whets the appetite in opening track 'A Welcome Change'. This leads into a lively upbeat passage, and it's over two minutes into the song before vocalist Arya Bobaiei makes his appearance. Although that seems a long way in, it isn't too late, as the track is over ten minutes long. It's a strong introduction to the Manchester based band, with a leaning towards Marillion in places, and some fine shredding from Mr White.
'Birotunda' features a guest keyboard solo from Jem Godfrey (Frost), cello from Jacqueline Savickas, flute from Jessica Thompson, oboe from Luis D. Márquez, and a guest choir featuring Paul Sadler and members of Herod.
Konum – Birotunda (click here if the video does not play)
As the Waters Rise' is a powerful foot-tapping rocker, with soaring vocals from Arya and deft guitar licks from Dan.
Konom – As the Waters Rise (click here if tghe video does not play)
The last song, 'The Great Harvest' has five parts totalling 24 minutes and once again features the choir. 'Part I. Epiphany' is an instrumental that was reported on in a previous Progspace post which can be found here. That post also includes the following studio playthrough:
Konom – The Great Harvest – I. Epiphany – Studio Playthrough (click here if the video does not play)
Bands like these, really are up against it these days. As if things weren't already hard enough for them. Now there's the added problems of the pandemic and all the associated restrictions. On top of that, there's the ridiculous changes brought on by Brexit. I hope these guys have the resolve to persevere, because we need music in all its forms to give us hope. This album is a great contribution towards that.
Track listing:
A Welcome Change
Birotunda
As The Waters Rise
The Great Harvest – I. Epiphany
The Great Harvest – II. Dilate My World
The Great Harvest – III. Mutating Light
The Great Harvest – IV. Reflections
The Great Harvest – V. Heedless Breath