Madder Mortem Live-Streaming Concert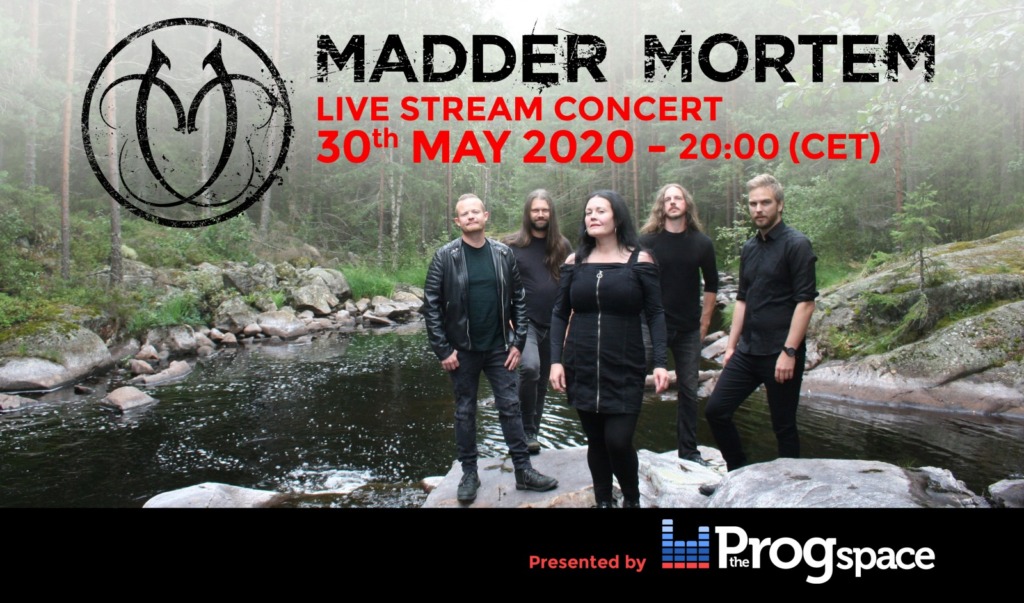 The Progspace is proud to present the first Live-Streaming full Concert from Norwegian metallers and genre-bending masters Madder Mortem!
The band will be delighting us on 30th May 2020 at 20:00, with a very special show, live from the Rock In  – Rock and Metal Club in Oslo, in collaboration with Thrillout Live and Brenn Alt.
But that is not all, the band is also hosting a fun competition!: The person who guesses the set-list of this show, or come close to guessing it, will be receiving a "Marrow" T-shirt and an "Underdog"! To participate, just leave your set-list suggestions on the comments under the video announcement in Madder Mortem's official Facebook Page.
Mark your calendars and save the Facebook Event 
Starting life in 1993 as Mystery Tribe, Madder Mortem was one of the early bands from the contemporary Norwegian Metal scene to break away from set genre boundaries. Having started off with a more straight doom metal sound, the band has continued to develop with each album, following a flawless transition to become an experimental and diverse progressive metal band with a unique sense of groove and contrasting arrangements. This diversity is clearly reflected in the band's live performances.
After celebrating the 20th anniversary of their debut album "Mercury" in 2019, Madder Mortem are currently writing for their 8th studio album. In addition, FreqsTV/Stewis Media are currently editing the upcoming Madder Mortem documentary, "Howl Of The Underdogs", from which the first offical trailer was recently released. And Madder Mortem are, like all of us, waiting for the global situation to allow touring again.
Line-up:
Agnete M. Kirkevaag – Vocals
BP M. Kirkevaag – Guitars, percussion and vocals
Anders Langberg – Guitars
Tormod L. Moseng – Bass
Mads Solås – Drums, percussion and vocals
Where to find MM: 
Sites for the upcoming documentary "Howl Of The Underdogs":