Maitreya premiere new single Departed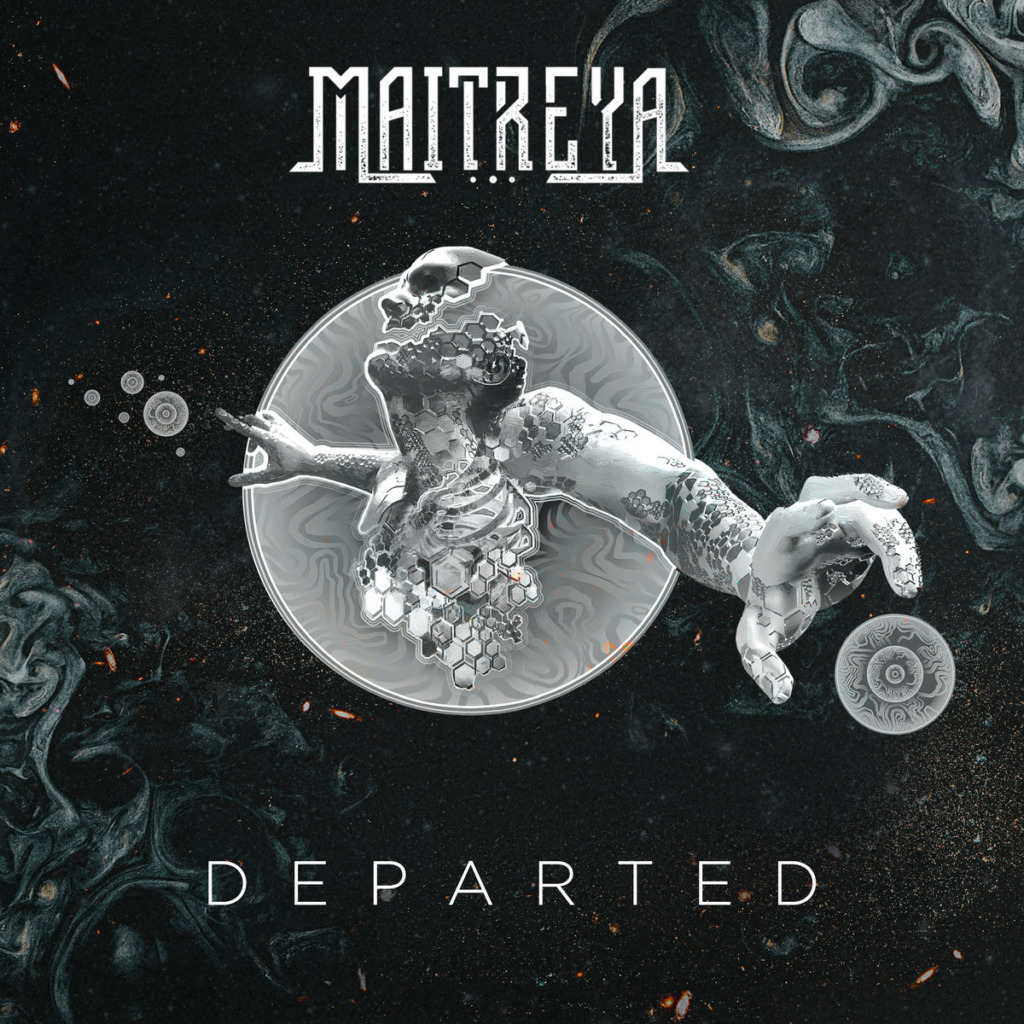 Hailing from Oshawa, Canada, Maitreya is excited to announce their upcoming sophomore album "Hyper Reels", slated for release on June 25, 2021. Today, they are premiering the second single 'Departed' exclusively here on the Progspace.
This new album boasts a higher degree of musical complexity, filthy breakdowns and a wider range on the vocals ebbing from melodic cleans into sustained growls set to a whirlwind of complicated riffs. Maitreya comments on the single:
"Departed is the most complex and exploratory song on the record. It showcases an evolving and progressive song structure illustrating our signature bag of tricks; frenetic riffs, operatic layered vocals, crushing breakdowns, and dense textures. Lyrically the song borrows concepts from AI fiction (Westworld, The Matrix and Blade Runner) that explore the nature of consciousness, intelligence, and reincarnation."
Not for the faint of heart, Maitreya's music is a heavily layered listening experience, a cacophony of styles, merging together to create an intense wall of sound that forces you to pay attention to all the subliminal notes and tempo changes.
Maitreya – Departed (click here if the video doesn't play)
A barrage of complexity intertwined with melody awaits fans, highly recommended for fans of The Contortionist, Between the Buried and Me and Protest the Hero.
The full album "Hyper Reels" is out on June 25, 2021.
Pre-save the album here: https://distrokid.com/hyperfollow/maitreya1/hyper-reels
Album and Live Band Line Up:
Matt McCabe – Guitar
Steve McMillan – Drums
Matt Cutrara – Vocals
Lyam Morrison – Bass
Mark Wylie – Guitar
Follow Maitreya here:
Website
Maitreya YouTube channel
Maitreya on Facebook
Maitreya on Instagram
Maitreya on Spotify
Maitreya on Bandcamp