Pentral premieres new video for No Real Colour In Souls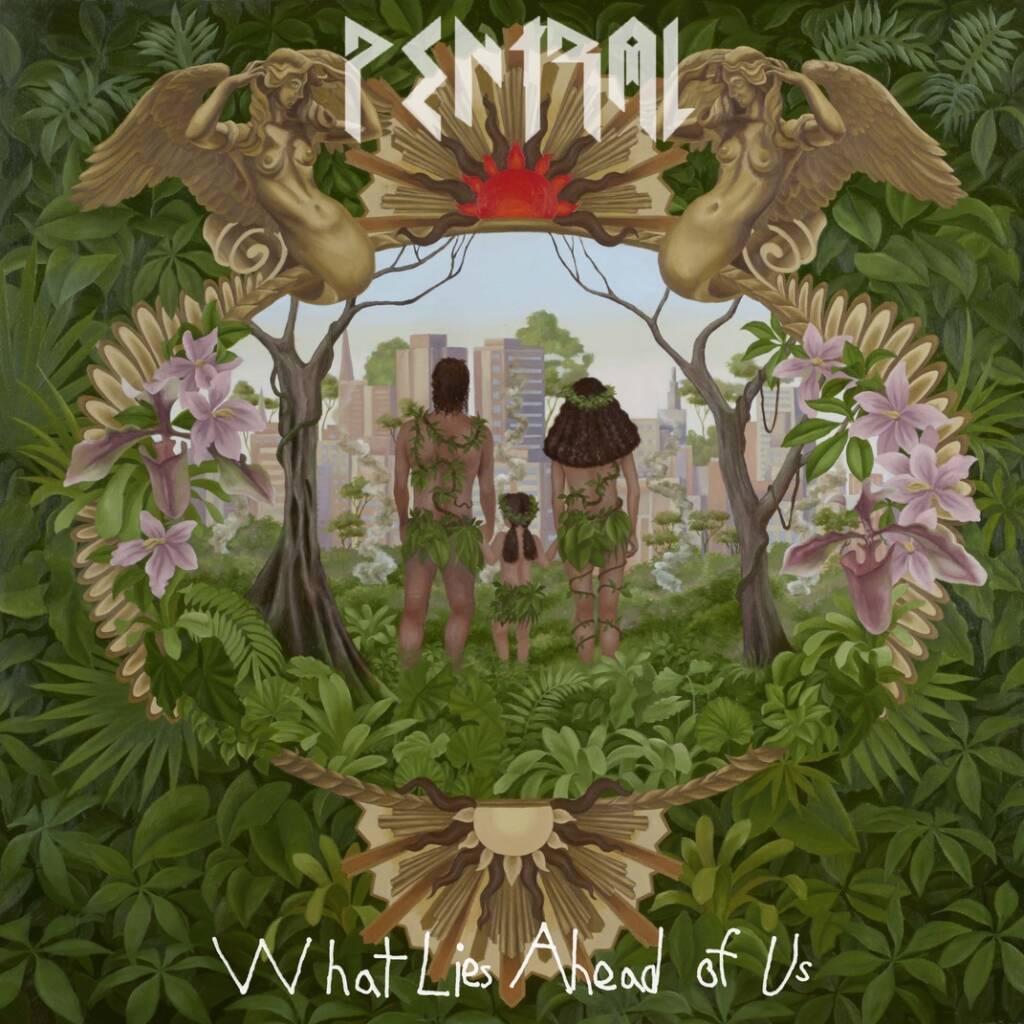 Pentral is a new Brazilian band that mixes hard rock and progressive metal music, and though the two brothers Victor Lima (vocals and guitar), and Vagner Lima (drums), and their third bandmate Joe Ferry (bass) had already worked together before, under that current name they released their debut album on May 7, 2021.
'No Real Colour In Souls' is the fourth video to be released from a song off their debut album "What Lies Ahead Of Us" and it continues the storyline of the previously released music videos for 'Silent Trees' and 'Aiming for the Sun'.
Frontman Victor Lima had the following to say about it:
"There was always a huge sense of urgency that was needed not only to turn those harmonies, melodies and groovy rhythms into interesting songs but to spread the message and push people to think what their lyrics are about.
'No Real Colour In Souls' carries the next chapter of  the mother and her kid, trying to find a way out from that dystopian reality, mainly after the loss of their beloved husband and father, victim of the human violence which is unfortunately so common in many environments around the globe, including the Brazilian woods, looking for equality and dignity out of that enchanted but equally lethal place.
So, there's the deep call, emotional cry out, together with that spiritual warning and passage – and this was the hardest song to sing in the studio , because the emotions were taking over me –  for help and understanding, against racism and all sorts of segregation that breaks out on the chorus.  And let it be heard – There's No Real Colour In Souls!"
Watch it here on the Progspace:
Pentral – No Real Colour In Souls (click here if the video doesn't play)
Pentral is
Victor Lima (vocals and guitar)
Vagner Lima (drums)
Joe Ferry (bass)
Album credits:
Produced by Pentral and Tim Palmer
Mixed by Tim Palmer
Co-produced by Sergio Fouad and Cesar Bottinha
Mastered by Justin Shturtz