Five the Hierophant – Through Aureate Void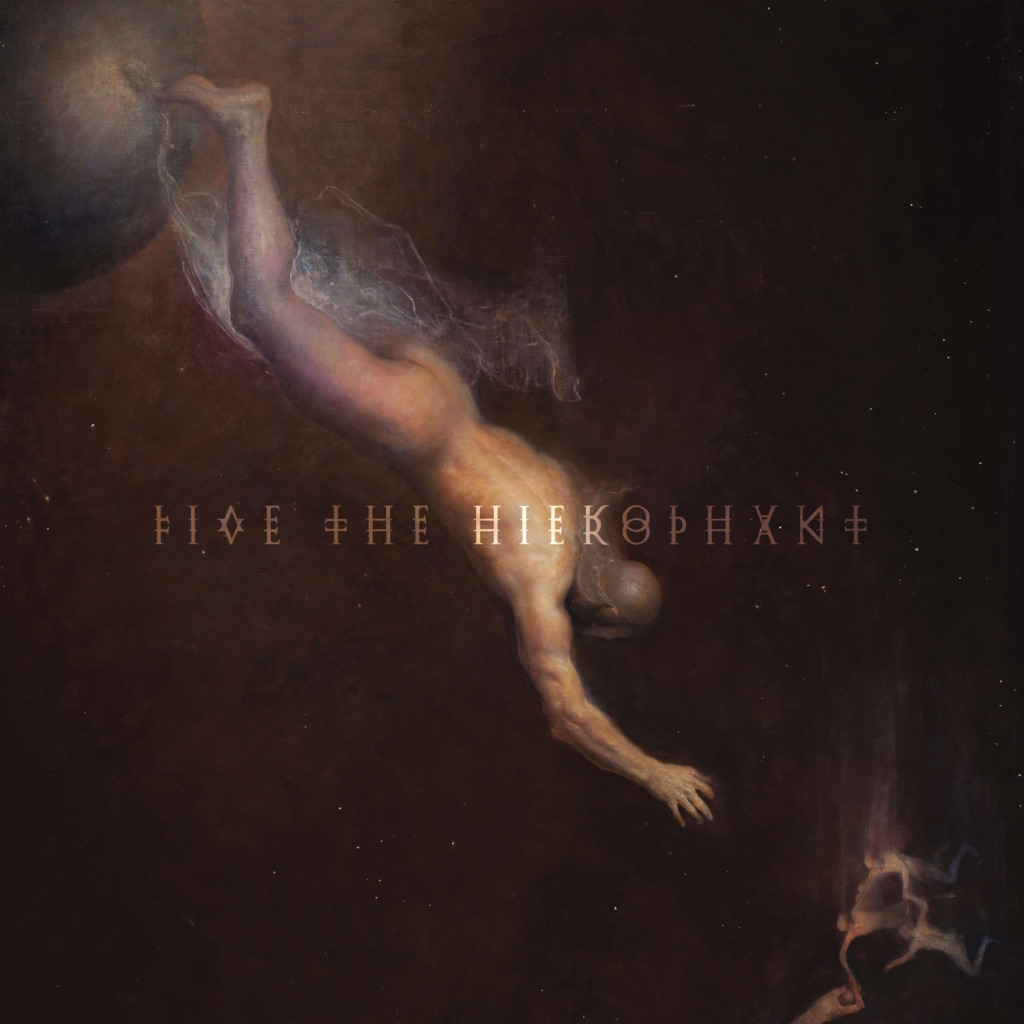 Following up their 2017 album, "Over Phlegethon", the British drone jazz metal band Five the Hierophant are bringing us their second full length album – "Through Aureate Void". As you can say from the title and the gorgeous, gorgeous cover art, done once again by Odd Nerdrum, this is going to serve us that same grim feeling with a sophisticated aftertaste.
In contrast to their more experimental "Magnetic Sleep Tapes" from two years ago, both of their full-length albums have more of a heavy black metal-oriented sound, but that doesn't make them any duller.
Just from the intro of 'Leaf in the current', you are pulled right into that dark, mystical space the music creates. You progressively get to sense what this is all about as the 12-minute track keeps going, which makes it the perfect single.
It's hard not to notice the signature sax, which is probably one of the main reasons for the band's unique style. Even if the soundscape is so rich and filled with various instruments and sounds, the saxophone still manages to bring that feeling of isolation and despair to the whole picture.
 Five the Hierophant – Leaf in the Current (click here if the video doesn't play)
Something I really like is the wide variety of percussions that, mixed with the fuzzy, looped guitar riffs and low bass tone, adds a lot of flavor to the already diverse mix. Everything coming together creates that layered, fine but twisted atmosphere, like walking through a museum with fascinating artifacts from across the sea, many of which are probably cursed.
Making a coherent album with so many interesting elements to it and still maintaining the sludgy, brooding feeling is an art form in itself and a blessing for people like me who like their doom with a little something on top to keep things exciting. The flow is so good that even with the clear distinction between the tracks it all still feels like one big piece a la "El mundo frío".
'The Hierophant II' is a great closure to the album. Being the subdued song on the record, it feels like a slow and sad, but peaceful goodbye.
I can sit there and spill excessive descriptors all day, but you have to hear "Through Aureate Void" for yourself. Those who aren't familiar with Five the Hierophant have to experience their sound themselves to truly get what I'm trying to express in this short review. So get yourself a glass of fine wine, sit back, hit play and immerse yourself in these 50 minutes of aural gloom!
Tracklist:
Leaf in the current
Fire from frozen cloud
Berceuse
Pale flare over marshes
The Hierophant II