Revocation – Netherheaven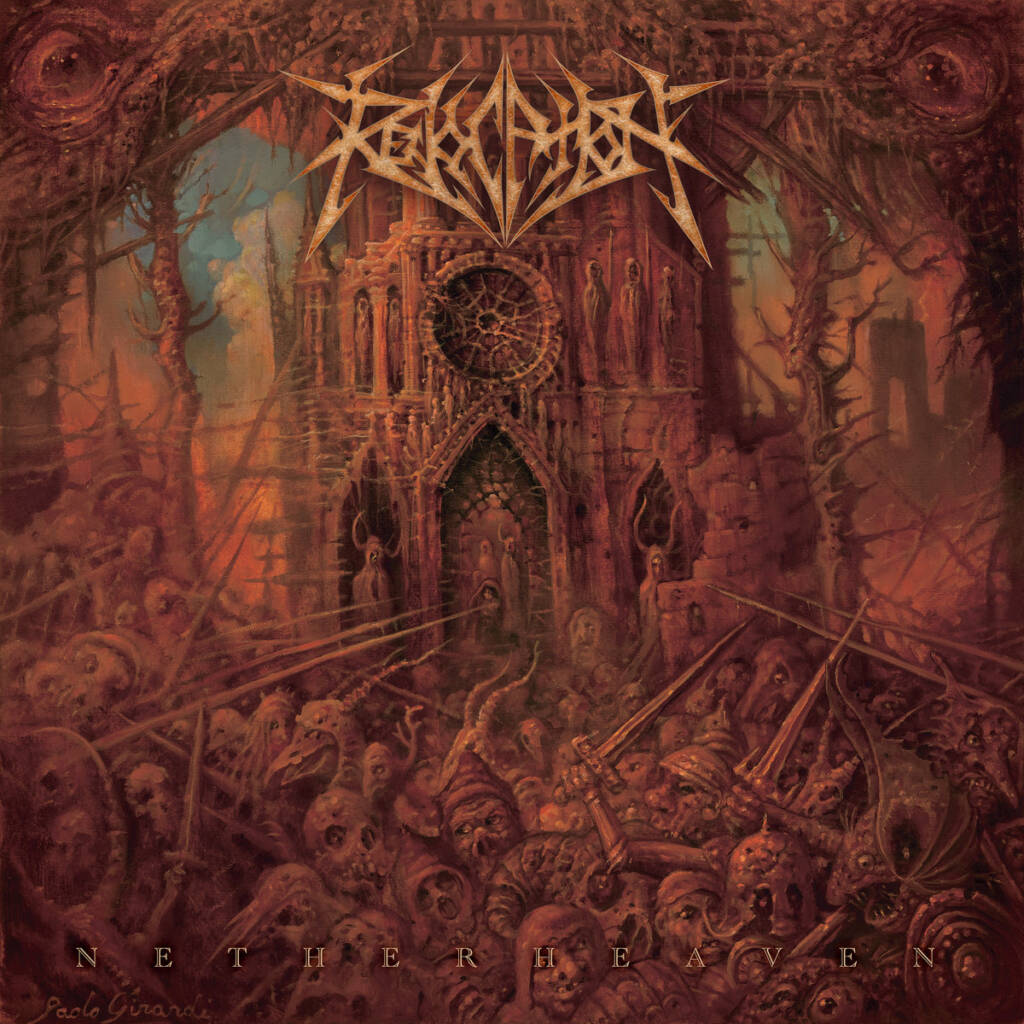 When I discovered Revocation back in 2009 through their excellent second album "Existence Is Futile", I found them very refreshing. With a sound that was melodic yet brutal and playful yet heavy, the band around David Davidson brought new life into the stagnating death/thrash metal scene. After a couple of albums, I gradually lost interest in the band, mostly due to my taste in music shifting away from death & thrash metal into darker territory. However, when the new album "Netherheaven" dropped, I somehow felt compelled to renew my acquaintance with Revocation, not quite knowing what to expect: would I realize that we have nothing in common anymore or would the old chemistry spark up once more?
Revocation – Diabolical Majesty
I am happy to report that I do not regret getting back into Revocation. From the first notes of 'Diabolical Majesty', it is made clear that the band hasn't lost any of its previous energy, possibly sounding more ferocious than ever. I don't know if the departure of guitarist Dan Gargiulo has had any impact, but there is more death and less thrash on this album. However, this doesn't mean that Davidson & co have been abandoning all melody and playfulness: it just comes on top of a heavier foundation, while still having that typical Revocation sound.
One thing really standing out on "Netherheaven" is the sound quality. All instruments sound exactly right on their own accord, but they are also mixed very well to create the perfect sound for such music: instead of a dense mess where instruments are hard to hear, everything is crystal clear, while maintaining coherence. Producer Jens Bogren has done a fantastic job here. The riffs are crushing, the drums sound supreme and the bass is prominent without being dominant. This allows us to hear how skilled the musicians in Revocation really are, with Davidson's riffs and solos still being the stars of the show, while it also displays the quality of the songwriting. It takes a couple of spins for the album to unravel itself, but once you are there, you get sucked into a maelstrom of incredible riffs, stellar solos and a vocal delivery that makes you concerned about Davidson's diet of razor blades and sandpaper.
Revocation – Nihilistic Violence
All these ingredients lead to an album that is well-crafted, with killer songs like 'Nihilistic Violence', balancing between death and thrash metal, with progressive elements and a perfect blend of technicality and groove. Even the lyrics have been given much thought, with Davidson diving into the occult with intelligent finesse, instead of the cringe-worthy nonsense common to death metal. Revocation sounds super inspired and energetic on "Netherheaven", so I happily recommend the album to anyone who loves extreme melodic metal. Besides, Davidson deserves some bonus points for his perfectly matching guitar, t-shirt and sneakers in the video of 'Diabolical Majesty'!
Track Listing:
Diabolical Majesty
Lessons in Occult Theft
Nihilistic Violence
Strange and Eternal
Galleries of Morbid Artistry
The 9th Chasm
Godforsaken
The Intervening Abyss of Untold Aeons
Re-Crucified