Ckraft share new Gregorian jazz metal banger Epic Discordant Vision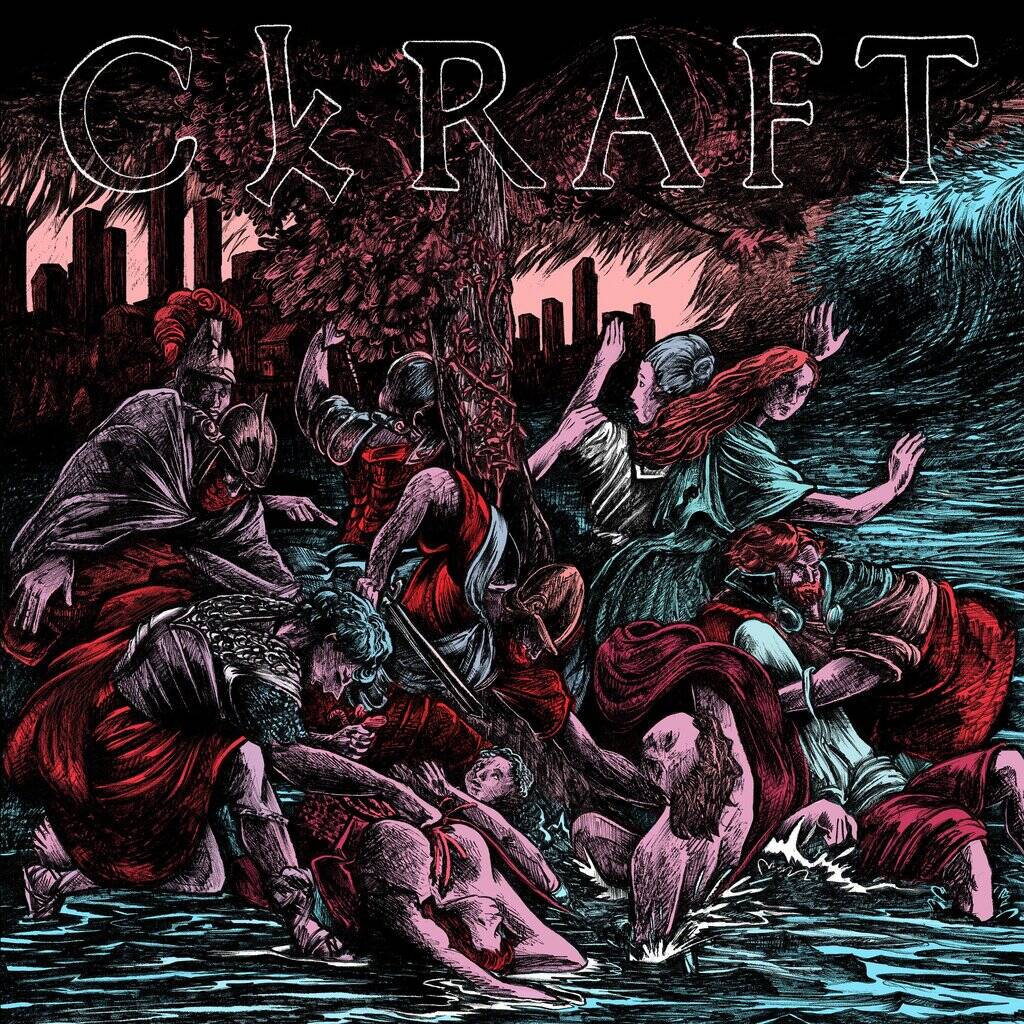 Gregorian jazz metal? Not only with a saxophone, but also with an accordion? Yes! Spearheaded by accordionist Charles Kieny, French quintet Ckraft are about to mess up the instrumental prog metal scene for good with their aptly titled debut album "Epic Discordant Vision", slated for release on June 3. To get a taste what that might sound like, we are presenting the premiere of the video for the title track today already, exclusively here on The Progspace. Mastermind Charles Kieny had the following to say about 'Epic Discordant Vision':
This composition came to me after listening these two songs in a row: Meshuggah's 'Dancers to a Discordant System' and the Middle-Ages' Gregorian chant 'Visionem Quam Vidistis', sung by some monks in the most traditional way!

'Visionem Quam Vidistis' is about a vision that you see, and that you should keep for yourself "until the son of Men comes back from the dead". Religions are full of these little scenes, described in these chants. They're supposed to fuel people's reverence, contemplation and celebration towards their gods, but I always found that there's something more to it, something deeper, sometimes epic, dark, even cynical, but always "TRVE" if you know what I mean. These melodies are hundreds of years old, they were at the very origins of Western culture and music.

The first minute of the song is about setting up the intricate, discordant, but crushing Meshuggah-influenced rhythmical idea, and after 00:59 you can clearly hear the melody, like an epic vision coming straight from Middle-Ages, played by sax and synthesiser-accordion. The calm and harmonious interlude in the middle of the track is clearly influenced by what Opeth was doing in the late 1990s / early 2000s, "Still Life" and "Ghost Reveries" are two of my favourite records in the history of Metal (I basically grew up listening to them!) And of course after all the development in which we play  the Medieval melody again, and add large, slow and epic, nearly-classical textures, the discordant riff suddenly comes back to destroy every bit of hope created earlier in the song. Classic! Who doesn't like to crush stuff here?
Ckraft – Epic Discordant Vision (click here if the video doesn't play)
Ckraft is the story in action of a music thought out and delivered like a fight that is as necessary as it is fought daily. Perhaps because time now seems limited and contemporary history ends up imposing the tempo of its frantic race. So is there any second to waste when it comes to communicating urgency? You might as well be aware of this when discovering Ckraft's music: half-heartedness is not appropriate in these magnetic moments when forces emerging from a troubled world clash in broad daylight under our incredulous ears. Those, telluric and massive, of a rhythm in a state of fusion; those, carried on their side by a surge of more celestial essence, released by a mutant accordion and a free-as-the-wind saxophone, as oppressive as the latter may seem at first sight. Between the two, the abrasive scansions and the stridency of a guitar which would like to reconcile these two conflagrations, like a high tension hyphen. Surge of rock, freedom of jazz, immemorial songs, mysterious impulses, a priori incompatible worlds brought together in a ceremony of shadows and lights.
Ckraft, a quintet – almost a commando, some would say – led with an iron blade by Charles Kieny, a polymorphic musician steeped in multiple influences and experiences, testimonies of an ontological thirst to vibrate in music. For him it is the reflection of an imperious need, that of doing his bit, bringing his stone to a building whose great architects at work for decades would intimidate more than one. But the one who presents himself at the command of his augmented accordion does not hesitate to enter their dance to instill his desire for construction. Much more than ambition, it is about a will: that of affirmation. We also imagine a form of excess that can take over the band at any time in the face of an audience in a state of amazement. Musicians in the shadows, feet anchored to the ground, bodies becoming one with the instruments, like officiants suddenly appearing under hypnotic effects of light. All craftsmen of the same epic poem that sounds like an electric manifesto.
Ckraft, between darkness and dazzling, will be able to carry you away in a whirlwind in which will be summoned inspirations that the keenest ears will easily identify, without however obscuring the singularity of a vision that aims to be – big undertaking! – both "discordant and epic". The saturated overpower of Meshuggah, the martial approach and the roaring bass of Magma, the bewitching discipline of King Crimson, the stellar flights of Tigran Hamasyan… This is just to name a few relatives that come spontaneously to mind. John Zorn and Mike Patton, tutelary figures, are very close here, them who have become masters in the art of merging universes that sometimes appear to be contrary. But above all there is Ckraft, this audacious group which seems unafraid to stir up trouble by expressing very loud what others say much lower. We must recognize this desire not to fall into half measures, even taking the risk of confusing. Is this progressive? Is this jazz? What is this? We talk about "jazz metal" to take the shortest route and because you have to find words when it comes to express what is not so easily formulated in everyday language. So to hell with labels and other convenient classifications, because we are obviously somewhere else here… Ckraft is a "sui generis" alliance of wild rigor and freedom, without formal preconceptions but willingly diehard in its level of requirement. We might be afraid of what looks like a kind of intransigence, but let's be reassured: these five are in direct contact with the strange world around them, they experience it day by day like each of us. And since they have perceived its excessiveness and its madness, we can be certain that they will know how to mobilize all the strength of their molten metal, at each meeting, to transmit their vibration in a straight line from the heart and the soul. And this is the crux of the matter.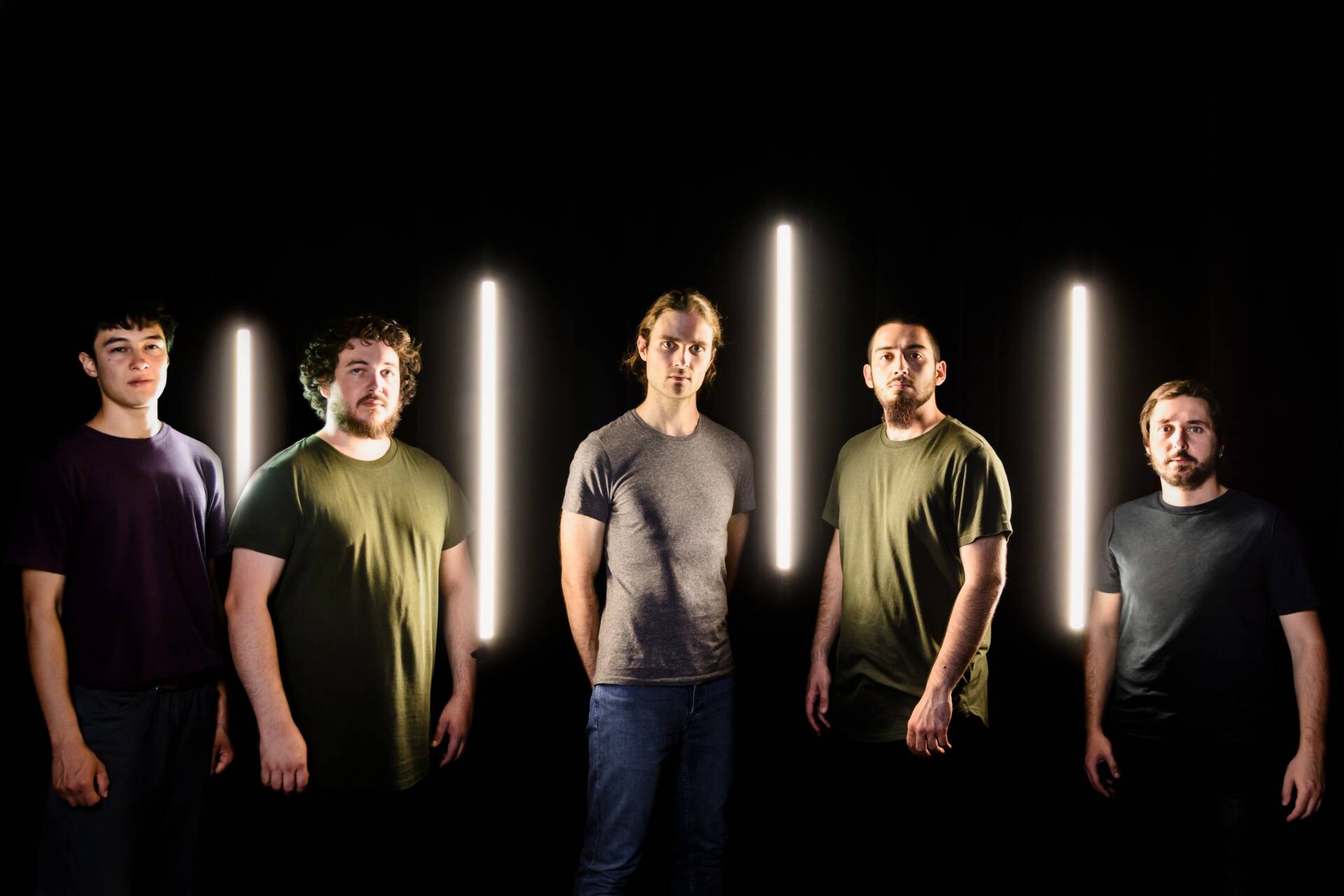 Ckraft is:
Charles Kieny – augmented accordion, composition
Théo Nguyen Duc Long – tenor saxophone
Antoine Morisot – electric guitar
Marc Karapetian – electric bass
William Bur – drums