Philosophobia – Philosophobia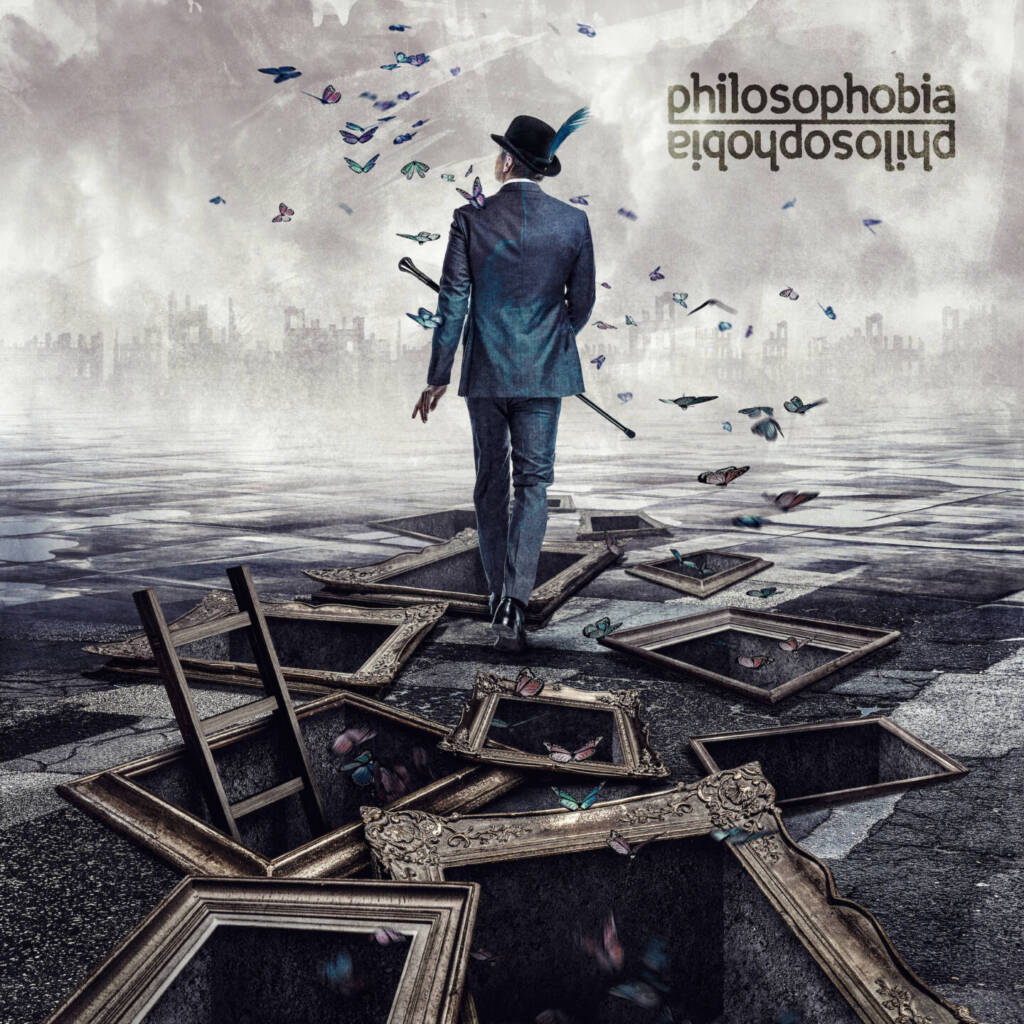 The story of newly formed band Philosophobia began 15 years ago. The recording of their self-titled debut album finally got under way in 2020. Six of the eight tracks started life in 2007 when long-time friends Andreas Ballnus and Alex Landenburg were working together. The subsequent hiatus happened when Andreas became the guitarist in Paul Di'Anno's band and ex Kamelot drummer Alex joined Annihilator.
Many years later Kristoffer Gildenlöw heard the original demos and was blown away by the quality. As a result, the band now had a bass player and one with many years of experience. The new incarnation of Philosophobia was completed with additions of Tobias Weißgerber on keyboards and singer Domenik Papaemmanouil. Domenik from Greek prog band Wastefall also sang on the original recordings.
Even after the first listen, I can see why Krisoffer was so impressed, the quality is amazing. The album starts with an epic track, and it is progressive metal at its finest. During its 9 ½ minutes 'Thorn in Your Pride' moves through an ethereal intro to powerful riffs and softer passages.
'I Am' features the seemingly omnipresent Damian Wilson on vocals. I only discovered this fact by chance, but it was a welcome addition. He, of course, delivers his usual powerful flawless performance. Moving on, Domenik gives us his own brand of vocals in 'Time to Breathe'. As the song progresses we get the full range of his styles. Although I feel that he occasionally seems a bit low in the mix. Later in the track there are riffs that bring to mind the NWOBHM era.
Philosophobia – Time To Breathe (click here if the video does not play)
Nestling mid-album is a quite unusual track which I'm tempted to describe as a dark lullaby. The soft vocals, piano and mournful guitar solo make 'Between the Pines' a beautiful if sombre song. It proves to be a comforting interlude among its heavier neighbours.
Philosophobia – Between The Pines (click here if the video does not play)
The tracks all have complex structures, each one with an individual sound. Such as the staccato riffs in 'As Light Ceases to Exist' and the piano laced, fast paced instrumental 'Thirteen Years of Silence'. The latter presumably alluding to the period from 2007 to 2020 when the project was put on the back burner. Then there's the upbeat, catchy rocker 'Voices Unheard' with its softer melodic passage in the middle. This allows the accompanying video to convey an important message.
Philosophobia – Voices Unheard (click here if the video does not play)
In contrast, the closing song 'Within My Open Eyes' is a similar style to 'Between the Pines'. Laid back and soothing, it eases you out of the album and leaves you longing for more.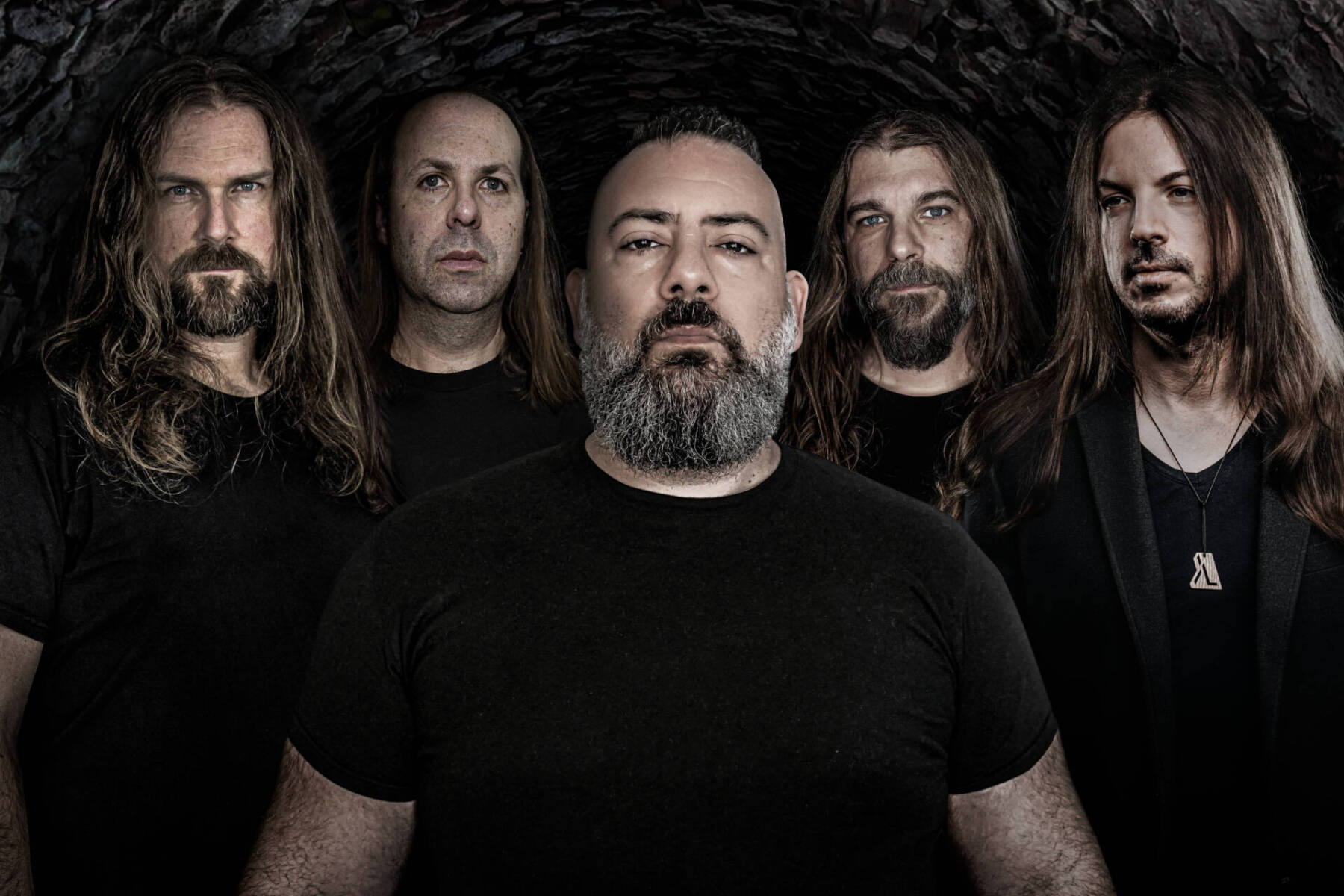 This album invokes the excitement that I have experienced many times across the decades. When a debut appears from a band this talented it brings a warm satisfying feeling. When people say there's no decent music these days, I think they're just not looking in the right places. Bands like Philosophobia prove this beyond doubt and I could say that about many of the albums I've reviewed. While there are excellent musicians around we will continue to benefit from their hard work. It's not a cure for mental health problems but it helps keep me sane.
Track-List:
Thorn in Your Pride
I Am
Time to Breathe
Between the Pines
As Light Ceased to Exist
Thirteen Years of Silence
Voices Unheard
Within My Open Eyes