Conjurer – Páthos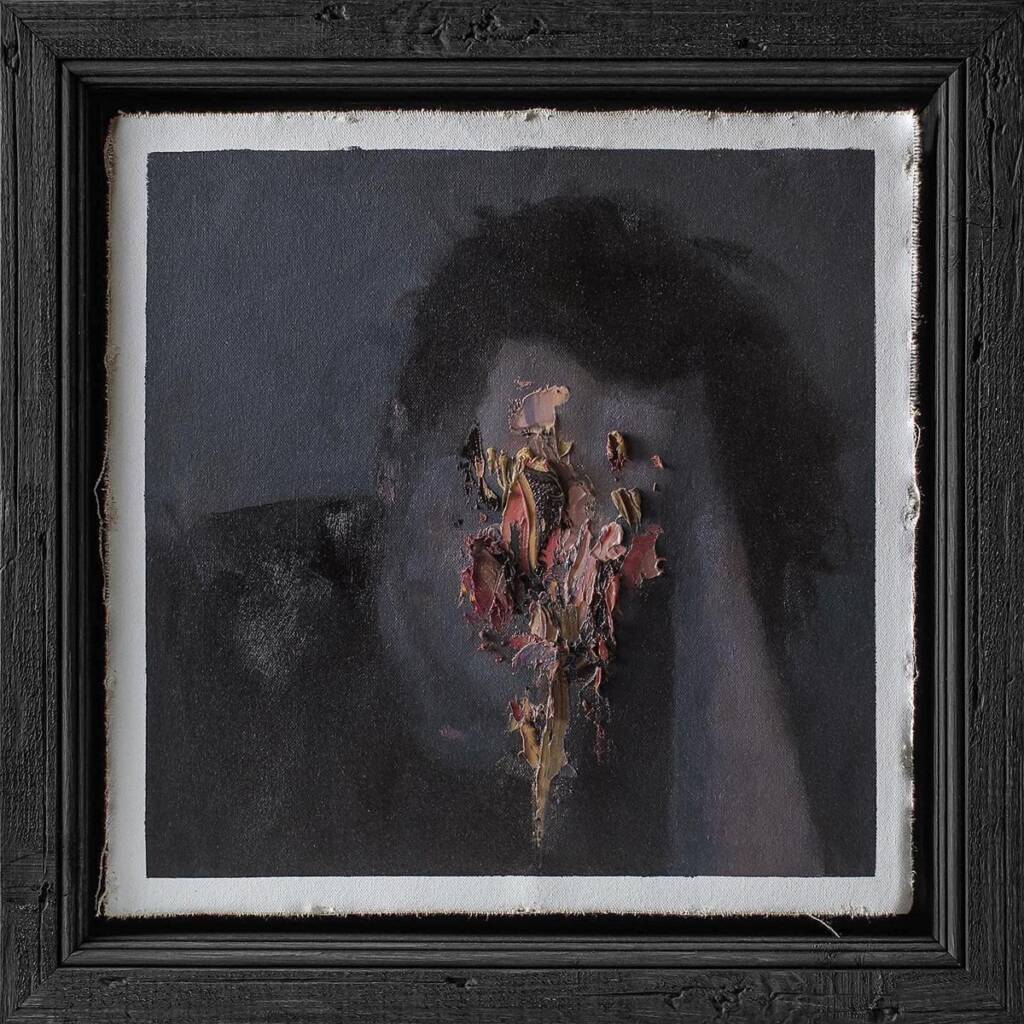 UK quartet Conjurer absolutely stunned me with their 2018 debut album "Mire" (and it made it to our Progspace List 2018, of course). The mix of unrelenting aggression, groovy death metal, progressive/post sludge metal, dark doomy vibes, aspects of clean melancholic parts, gnarly deep growls AND black metal-esque screams was unlike anything I had heard before. You could find elements of pretty much every extreme metal genre out there. And now, 4 years and a new drummer later (although original drummer Jan still plays on the album), "Pathós" is finally here! With the great reception "Mire" received, it took a global pandemic to get the band to stop touring and write new material. Silver linings, I guess? It seems to have paid off, because singer/guitarist Brady Deeprose describes "Pathós" as: "It's, objectively, the best album anyone's ever made." The confidence is surely there. So, is he right?
He might very well be.
To be brief, "Páthos" is absolutely fantastic. This is still very much the Conjurer sound as described above, but definitely in an evolved state. While there are still parts with that relentless aggression (such as track 6, 'Suffer Alone'), this album overall feels like it leans a little more towards the dark doomy vibes, and clean melancholics. And yet, it also retains the groove I fell in love with on "Mire". There is so much to unpack on this album that I struggle to find the words! But let me try.
Conjurer – Rot
Singer/guitarist Dan Nightingale describes the opening track, and first single, 'It Dwells' as: "I think It Dwells is a good introduction to the sound of the record, from the musical influences to the lyrics and how we've drawn from what's been going on in our lives, it's one of our most personal outings for sure". I agree. 'It Dwells' is very telling of what's to come on the record; it covers pretty much all the aspects of the Conjurer sound, with a masterful composition on top!
The clean sound comes out for real on 'All You Will Remember'. A very emotional, heart-breaking track about watching a loved one fade away due to dementia. Even though it's still heavy in parts, I think it may be the most moving piece of music Conjurer has written to date. A big highlight of the album. 'Basilisk' feels like a more heavy track with some post rock influence, and ends with a breakdown that would make Lorna Shore proud. I love it!
Conjurer – Cracks in the Pyre
The latter half of the album continues to amaze. The fantastic mix of unrelenting heaviness and melodic clean guitars on 'Those Years, Condemned' and 'In Your Wake'. 'Suffer Alone' which…. is just unrelenting heaviness that hits like a truck. Now, a fantastic album deserves a fantastic closer, right? 'Cracks in the Pyre' delivers. A worthy ending!
Conjurer manages to make an album that captures everything I loved about "Mire" and expands upon it with more melody, more experimentation, and top tier compositions. It's already tempting to name this my album of the year. I absolutely cannot wait to see them on their European tour this year, and you should too, as they are also an exceptional live band!
Consider me, once again, stunned.
Track listing:
It Dwells
Rot
All You Will Remember
Basilisk
Those Years, Condemned
Suffer Alone
In Your Wake
Cracks in the Pyre