6:33 – Feary Tales For Strange Lullabies – The Dome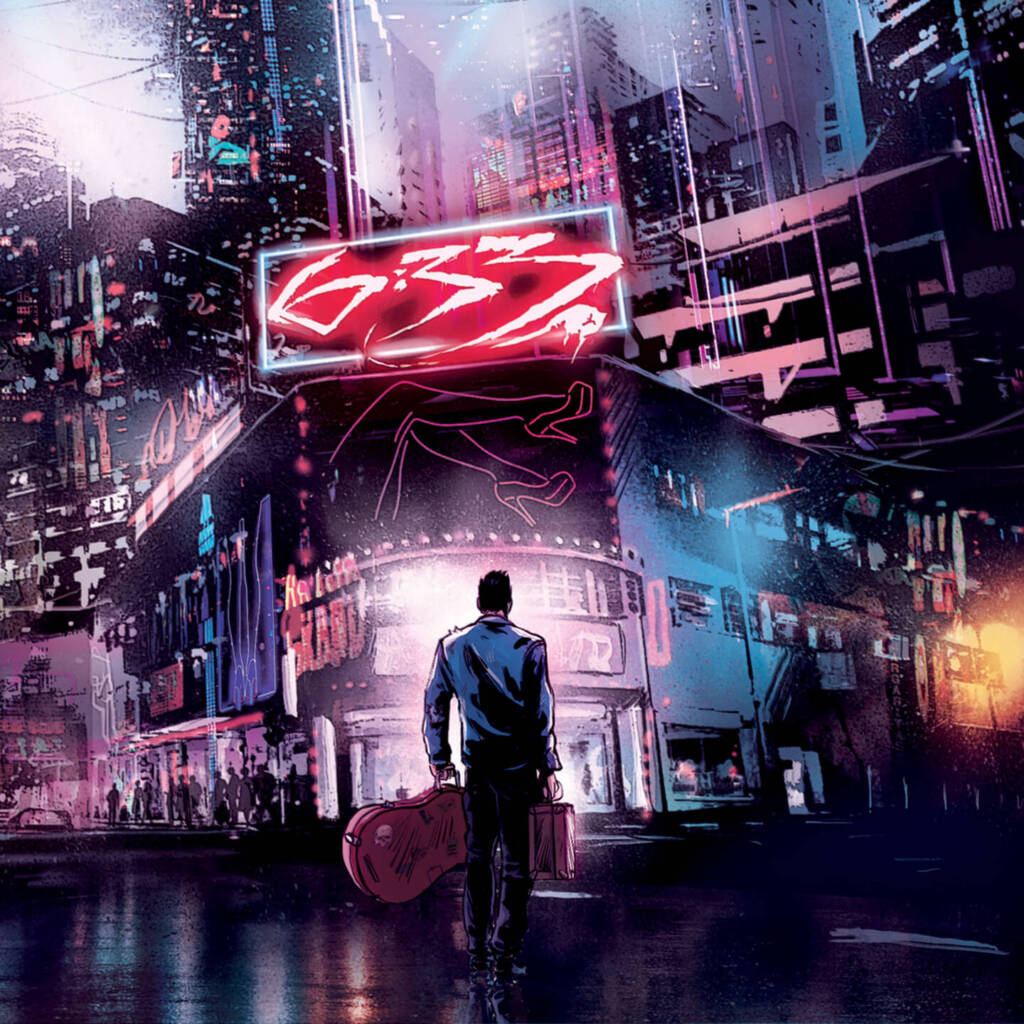 Partially quoting my friend and co-'Progspacer' Dario, on his most recent interview with singer and lyricist Florent Charlet, in this album "…there's funk, swing, hip hop and RNB. There's Pop, there's a soundtrack and some waltzy kinds of stuff and circus stuff, even ska. Gospel, church organ, (tubular?) bells, 80's synth-wave, brass band, and an orchestra!… you name it!" – Yes! all of it and more! Can I call it a prog album? A progmetal album? It is all that, yes, yet so much more!
Certainly a Vaudeville of sorts, connected stories narrated from different points of view, these being the wacky worms inside the main character's head. In the end, you will find it all makes sense. 6:33's music could perfectly be rooted in the classic "Opera Comique", but the twist, the hook, the stage is urban, today's any big city underground rotting wild life and entertainment.
"Feary Tales For Strange Lullabies – The Dome" comprises 11 songs, 53:10 minutes of a homogenous mashup of styles flowing through dark tales of the urban underworld spoken as directly into your face as artistically possible, with superb vocal arrangements by these outspoken and boundaries-free musicians with a knack for creating super catchy melodies and singalong moments full of energy, which will make you inevitably headbang, move your foot or tap your fingers along their music. I promise they won't leave you untouched.
I have to highlight the album's musical department. I'm left in awe at the music writing genius of Nicolas Pascal (guitar, keyboards and arrangements), figuring as the main composer I wonder how does he mix and add all that mess of styles, giving it all such a flowing form? Recording and mixing were basically in the band's hands as well with Emmanuel Rousseau (keyboards and arrangements) and Pascal behind the main table. I think this played a huge role in bringing the clearest sound I've heard on any 6:33 album. Even on plain speakers, you're able to catch the tiniest detail.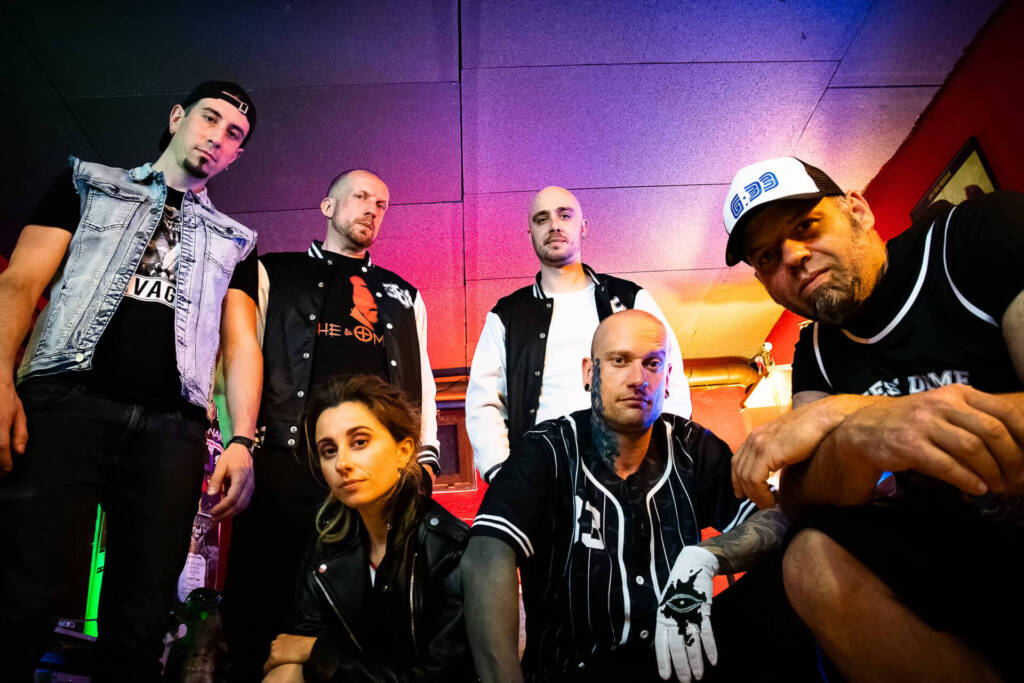 'Wacky Worms' knocked me down like a windstorm since I first heard it when it was released as the 2nd single of this album. Unsurprisingly, it is the album opener, I dare say it is the most "metal" song in this album, but true to 6:33's music style, it has a bit of everything, but so well connected that nothing interrupts but instead enriches its musical ride as it surely stamps the tone of the album.
Here we're introduced to the worms, those little worms, dark voices in our heads, speaking without any distinction, driving the innermost desires and feelings of the main character. Speaking indeed directly and unabashedly. No kids allowed here please. After all, those dark corners of the city after midnight is no place for everyone.
6:33 – Wacky Worms  (click here if the video does not play)
Oh and talking about, when the song was released, a major surprise watching the video at the exact minute 0:22 when a drummer appears – yes a drummer! Big news: 6:33 now have a drummer! Why do I highlight this? Well, nowadays you will find a drummer in almost every band, but these guys actually survived so many years without one! Though as well as in this album, all drums were programmed, I remember when I was introduced to their music in 2016, live at ProgPower Europe's stage in the Netherlands – we all were wondering "where's the drummer?". Now the band realized a guy behind them, making noise smashing toms and cymbals is pretty much a huge force they needed. Can't wait to see them in full form live on stage! If it looks like in their videos, the new guy Vicken, delivers! More changes have happened since the previous album and live show line-up. Right after the recording of this, their 5th album, the band is complete with a new line-up. With a fresh -old- face in one of the 2 keyboards, their old band member Mister Z is back as well as a new bass player Mano Low.
Continuing with the album, what follows after the introductory banger is a stream of songs containing such an array of diverse influences. I wouldn't have imagined discovering in a single album so many diverse styles jumping from one to the next, but so well interwoven that it follows the natural flow of the music! You will find your mind will jump to Queen, Beatles, Genesis, Faith No More, Danny Elfman, Broadway score music, synthwave, disco, trance, and of course metal, a wall of sound à la Devin Townsend closing in grandiose form with a grand piano note! Oh yes, all that was only on the third song 'Prime Focus'. Crazy, huh? Well, you're already in for a wild ride!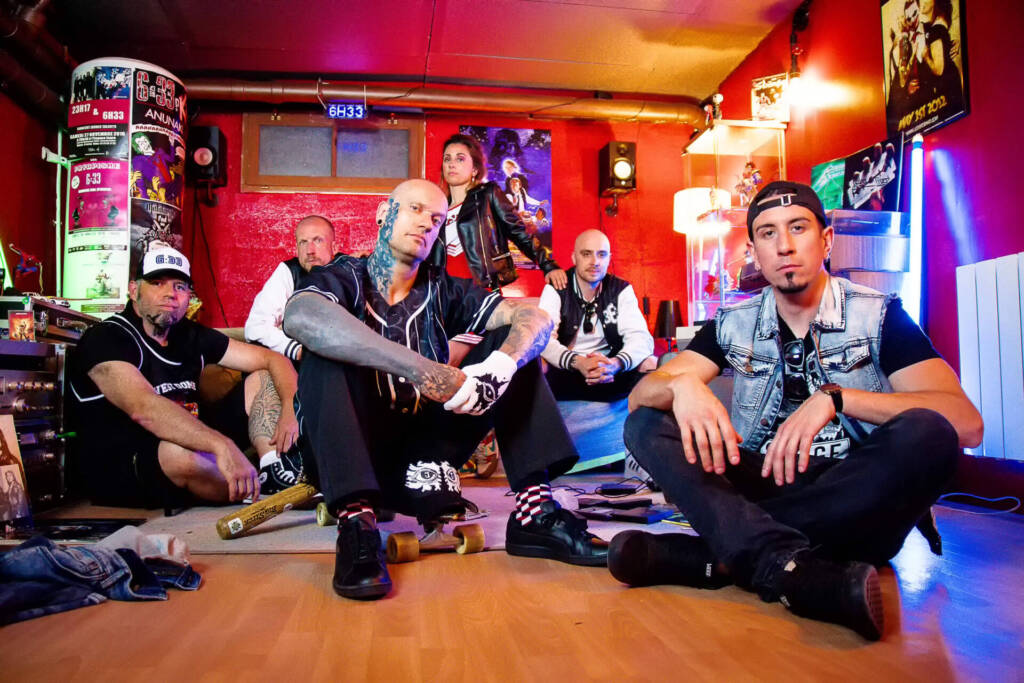 'Party Inc.' even gives us a children's choir! Oh but this is not for children, no no no, but the band had to include 'celestial' chants with bells of course (yes it makes me laugh!). It just couldn't be more theatrical but at the same time playful, vivid, lively, while painting the crude bleak reality that is out there in the urban underground. Oh! You will also find the proggiest parts of this album. What a roller-coaster (or more like bumper cars hitting you from all sides at once!)
Following up is one of the most colourful stream of songs I've heard in a row. 'Hot Damn Chicas', 'Rabbit in the Hat', 'Release the He-Shes' and 'Downtown Flavour' are all so different to each other, but unmistakable 6:33. It was only when listening carefully and paying attention to the lyrics that I discovered it all makes sense as an indivisible unit and in the flow of the story driving us closer to its climax.
6:33 – Flesh Cemetery (click here if the video does not play)
Something curious though, letting myself be surprised once again, that sudden synth bit in 'Rabbit in the Hat': is that a reference to Arjen Lucassen's classic sound? That synth melody unmistakable brings me to the Ayreon world – in acid. Adding to the mix of the stream, we find ourselves soaring over crime-scene film score – jazz nightclub included, transporting us to the funky world we found on the latest single 'Flesh Cemetery'.  Lyric-wise,  this seems to be the point when the main character realizes the hell he's gotten into.
'Act Like an Animal' was the first single the band released. It bangs in your head repeatedly for days (yep that kind of worm). Blame that catchy melody and those bells! The single resumes very well the wild spirit, theatrical drama and tragedy of the character on this album. An unusual superb progmetal tune with so much more. One of my favourites of the album for sure!
6:33 – Act Like An Animal (click here if the video does not play)
And then we reach the closer 'Hangover'. If you thought you already listened to all the voices Florent Charlet can sing, you'd be surprised! Impossible not to think about Faith No More's, Mr Bungle's, Fantomas' amazing Mike Patton. Florent has mentioned before that Mr Patton is his biggest vocal influence, a mentor even, as clearly he shows in this track. And what a closer – what a sudden end, I'm left wanting more!
And more will come, as I learn that this album is just the first part of this story! This album marks a step higher in musicianship, composition and craziness, as well as opening a new path in this chaotic world the band started in some songs from their previous album "Deadly Scenes". But in "Feary Tales For Strange Lullabies – The Dome", 6:33 surely streamlined the story making it easier to grasp (if that is possible?) as a concept album – though certainly, it is closer to a wild modern urban rock opera than a traditional concept album.
I think the only thing that is a constant about this band: they don't hold their horses in any aspect, unashamedly free of tags or musical boundaries. And lyrically, oh boy, I have not read such direct, wild, though actually sad, views over drugs abuse, sex and fame addiction in a long while. What a ride!
Track list:
Wacky Worms
Holy Golden Boner
Prime Focus
Party Inc.
Hot Damn Chicas
Rabbit in a Hat
Release the He-Shes
Downtown Flavour
Flesh Cemetary
Act Like An Animal
Hangover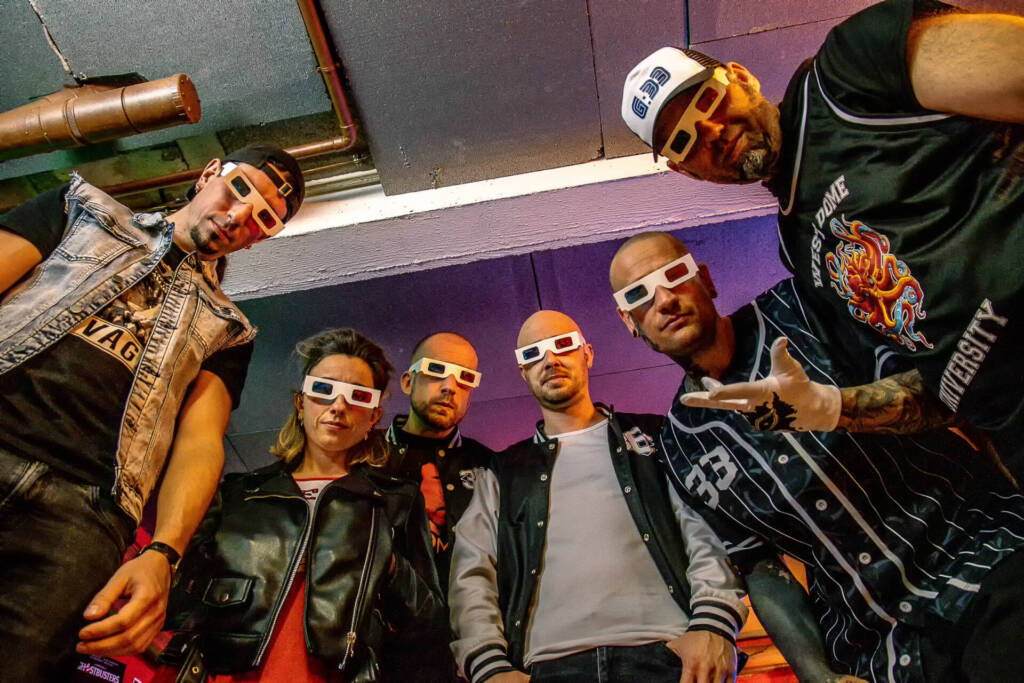 All photos by Michaël Chidoyan I Graphisme et Illustration