Progcast 092: Eugene Abdukhanov (Jinjer)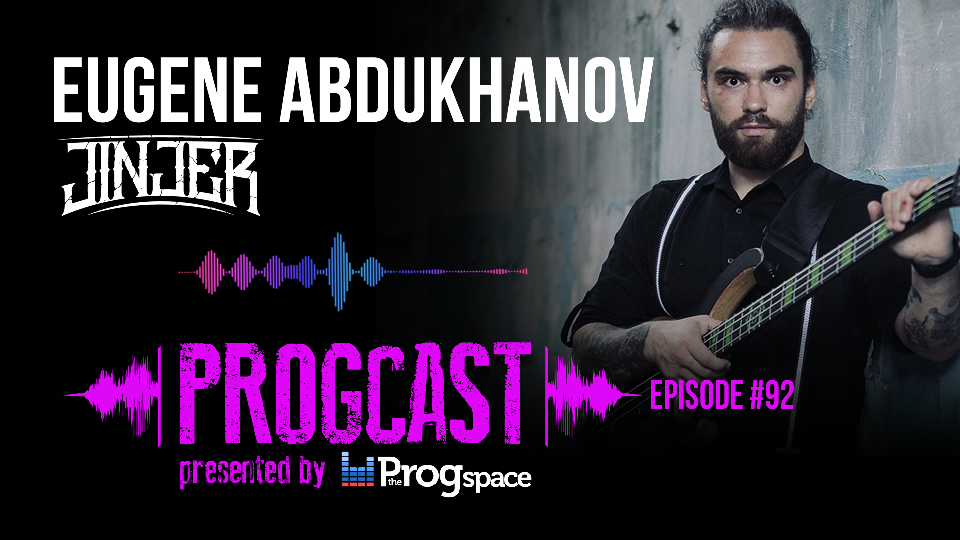 Bass monster Eugene Abdukhanov from Ukrainian sensation Jinjer returns for this episode of the Progcast to tell us about their recent September shows in Germany and Switzerland, their ongoing quest of honoring each song from their latest studio album "Macro" with an official video and of course everything about their upcoming live release, "Alive in Melbourne". All that and more, only on Episode 092 of the Progcast.
The Progcast is available on iTunes, Spotify, Stitcher and YouTube. Subscribe on your favourite Podcast platform.
Listen to the episode on Spotify here!
Listen here to our Spotify Playlist!
00:30 Interview Eugene (Jinjer)
19:26 What's in Your Walkman?
Eugene: Coal Chamber, Anathema, Leprous
Dario: Dark Horse White Horse, MaYan, Fates Warning
The Progcast - Episode 092