Progcast 105: Martin Lopez (Soen)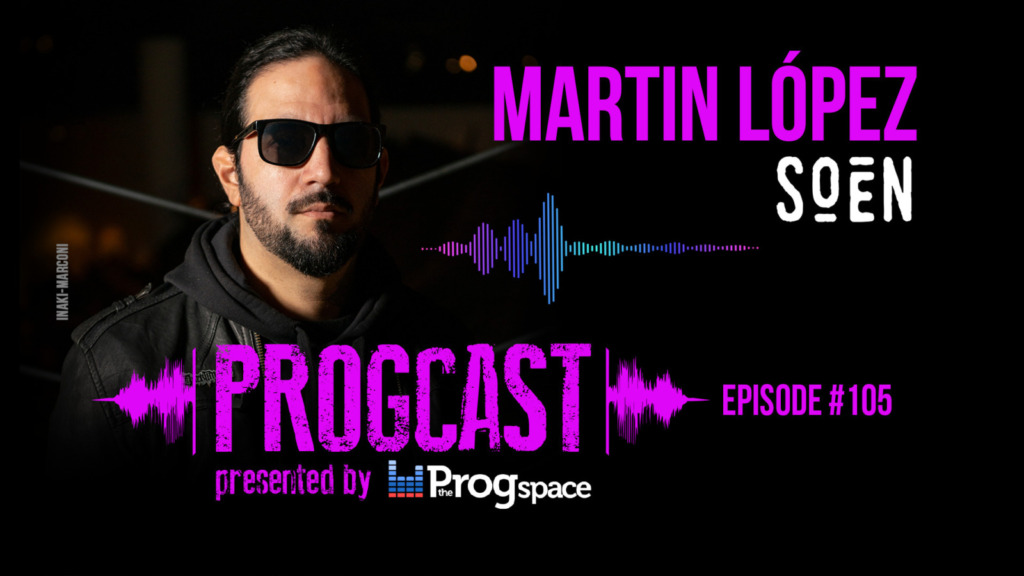 Drummer Martin Lopez called from Stockholm to talk about the songwriting process in the Soen-camp, his favorite songs from their back-catalogue, but first and foremost about their new album "Imperial" of course. All of that and more, only on Episode 105 of the Progcast.
The Progcast is available on iTunes, Spotify, Stitcher and YouTube. Subscribe on your favourite Podcast platform.
Listen to the episode on Spotify here!
Listen to the accompanying Spotify Playlist here!
00:26 Interview Martin Lopez
28:40 What's In Your Walkman?
Martin: Wheel, Katatonia
Dario: Hollingshead, Lizzard, Wheel
The Progcast - Episode 105