Progcast Bonus Episode On Location: AERIES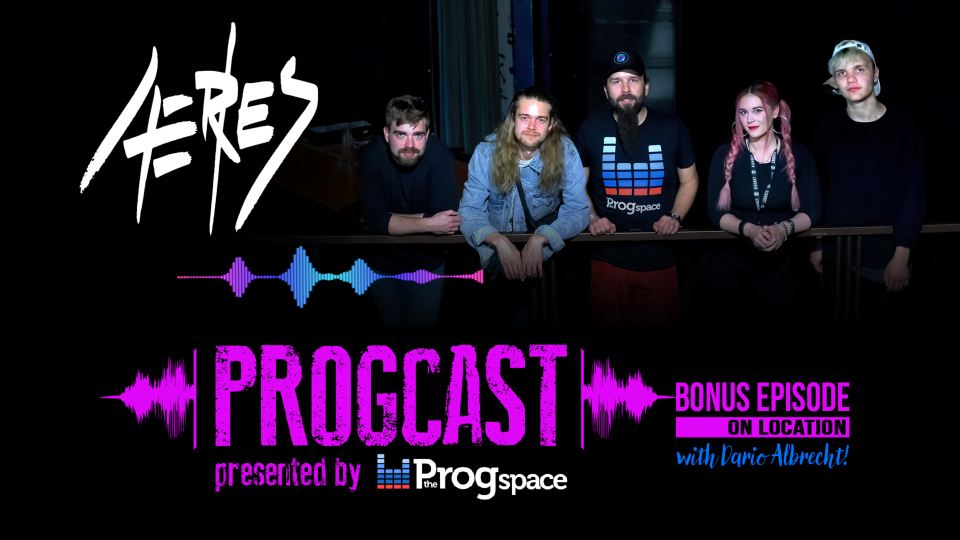 Finally back on location, we visited Cologne based newcomers AERIES backstage at the Backstage venue here in Munich to chat about how they met for the first time, the shows with the mighty Jinjer and their influences ranging from Porcupine Tree and Tool all the way to the legendary Queen.

The Progcast is available on iTunes, Spotify, Stitcher and YouTube. Subscribe on your favourite Podcast platform.
Listen to the episode on Spotify here!
Listen here to our Spotify Playlist!
00:45 Interview Aeries
11:00 What's in Your Walkman?
Laura: Porcupine Tree
Julian: Queen
Marius: Tool
Dome: Blackout Problems
Dario: Joel Lindfors, The Last Dodo, God Plays Dice, Chaosbay, Woodkid

The Progcast - Bonus Episode On Location