Psion – Psion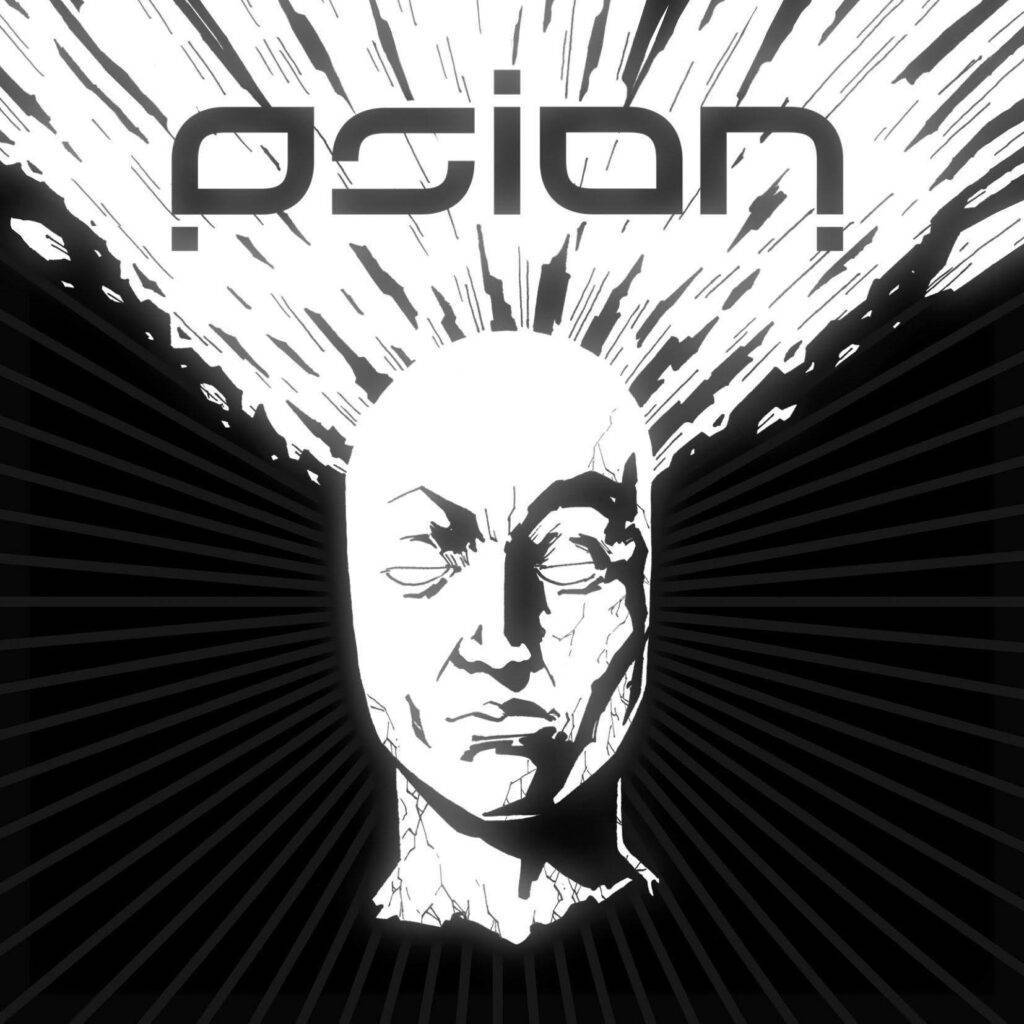 Five long years after the last To-Mera album ("Exile", 2012) and four years after his departure from Haken in 2013 to focus on his family and a career outside of music, british multitalent Tom MacLean is finally back with new exciting music. With dutch extreme metal/jazz fusion drummer Jasper Barendregt (Ulsect, Dodecahedron) and the 'Pipes of Scotland' Bryan Ramage from Ramage Inc. he surrounded himself with extraordinary talents to begin with. Add to that the as of now unknown songwriting and guitar partner Nikolas Wolf – this is Psion!

The self titled debut EP features three songs, all clocking in at over eight minutes, plus a three minute instrumental intro, which sets the tone to 'epic to the max' from the very beginning, with an orchestral build-up before the whole band kicks in. 'Void' then starts again with soft tones, Bryan Ramage's deep voice sounding like a mix of Tom G. Warrior (Triptykon, ex-Celtic Frost) and Eric Clayton (Saviour Machine) here before heavy riffs and frantic metal screams that still maintain that deep end take over. This immensely powerful mix of metal and operatic voice is usually reserved for Devin Townsend, but Bryan Ramage pulls it off with such immense power and conviction throughout the whole EP, that there is a whole lot of jaw-dropping potential in the vocal performance alone. The djenty coda to 'Void', after some luscious, groovy, classy soloing in the middle, features such a moment with incredible vocal ad libitums.
The second song 'Recoil' seems to have some similarities structure-wise in the beginning, especially given the quiet start, but later on it turns out to be a very different beast, revealing more extreme parts (including black metal screams from Ramage), more epicness, more groove as it unfolds – and more tasty soloing. This time, we even get a special treat in the form of an orgasmic guest Seaboard Solo by Circle of Illusion Mastermind and Cirque du Soleil Keyboarder Gerald Peter. At last MacLean's growly signature Dingwall bass sound builds up to yet another big coda with stunning vocal harmonies.
And then, when you think it can't get any better, the closing 'Tyranny' tops it all with even more epicness, more groove, some Haken-goes-extreme moments followed by pure black metal rage. An instrumental section that is groovy, epic and extreme at the same time. And then suddenly it is over. Oh how I wished for a more significant and epic ending to this song and thus the whole EP. And I pondered time and time again, if I should take away half a point from the otherwise flawless rating because of that tiny little flaw at the end. Or if the Psion EP is eligible at all for the maximum points, because it is not a full album, 'just' an EP clocking in at half an hour sharp. But in the end, none of that mattered, the repeat button is my friend after all and so I couldn't help but award a perfect 5 out of 5 score.
Breathtaking performances by all musicians involved, thrilling, engaging and daring compositions and a top notch production: Psion is a a pure orgasmic musical amalgam of prog-symphonic-death-black-jazz-metal! It is always a rather difficult question, whether to include an EP in the end of the year list or not. But I just can't leave out a release of this high quality and awesomeness, so the Psion EP is sitting comfortably at a second place after Persefone's Aathma in the extreme prog sector. Or even rivalling it? I don't know, luckily I still have some time to decide. In the meantime, do yourself a favor and get that Psion EP if you're into highly engaging modern epic symphonic (slightly extreme) prog metal, as it is an essential listen for all fans of the genre and a promise of big things to come.