Bastian Per – Epic Journey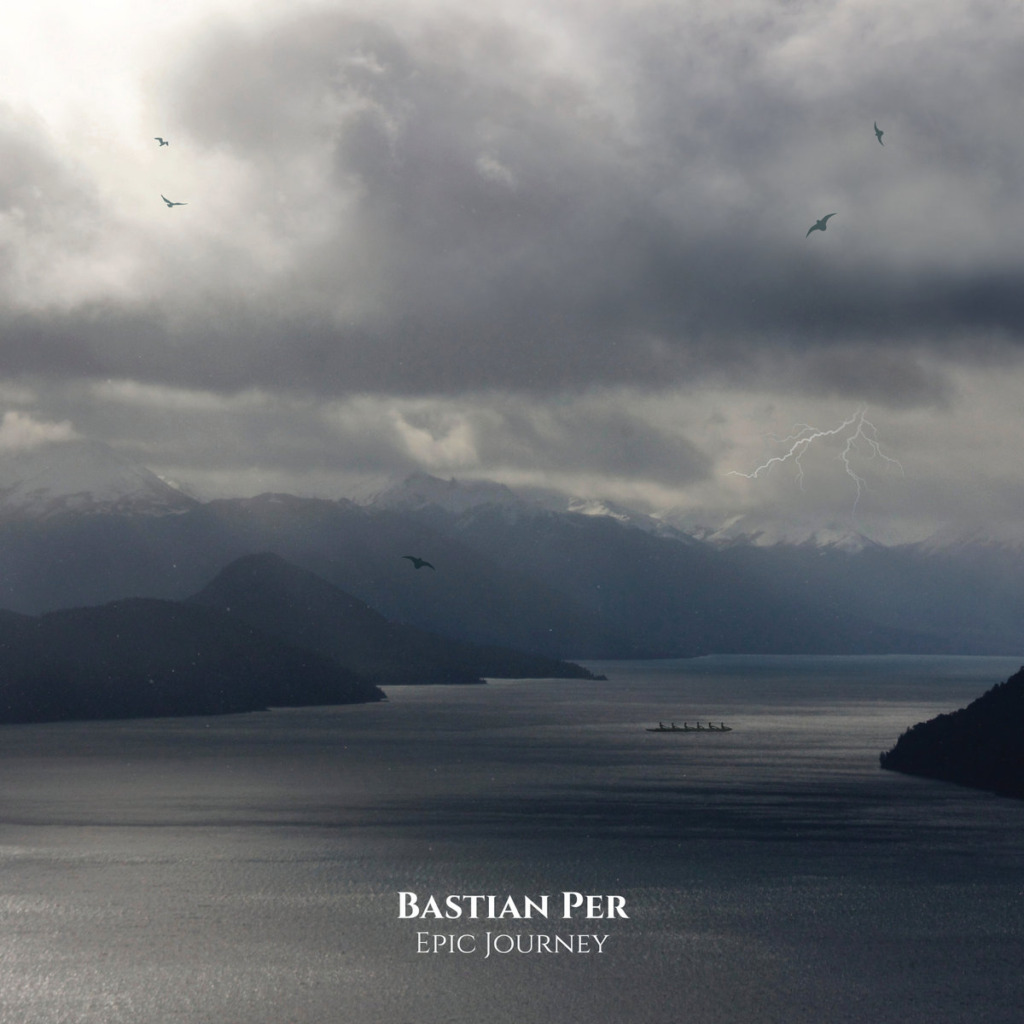 Hailing from Buenos Aires, Argentina, Bastian Per is a young progressive rock/metal band which released their debut album "Epic Journey" last year. The band draws inspiration from many famous names of the progressive metal genre. Dream Theater seems to present the strongest similarity but the Argentinian newcomers approach this songwriting style from a different perspective, focusing less on monumental compositions or extreme technical passages and more on the emotion of the songs.
The album is designed to be heard as a whole but each song is very enjoyable on its own. The band oscillates between emotional melodies and energetic riffs equally and provides a well balanced and thought out experience that doesn't strain nor challenge the listener very much. In a prog scene that is becoming more and more of a contest to see who can churn out the most notes, it is quite refreshing to see this rather laid-back attitude towards songwriting making its way on this album. However, the virtuous musicianship, impactful riffs and energy constantly make their presence known.
There's a very full, satisfying and dynamic guitar sound that still maintains a certain softness, fitting well with the lush keyboard background. The bass comes through very clearly, setting a solid foundation and the drums keep a steady balance between heaviness and groove. When all the heavy elements hit, the music really unpacks a lot of energy but it is always counter-balanced by melody and never feels aggressive, allowing the emotion to breathe as well.
As far as the progressiveness goes, for the most part, they keep it well contained in intricate but not overwhelming patterns, making it easy to keep track of where the song is going without landing into predictable recipes. There are plenty of technical and complex passages where they really get to show off their virtuosity, strongest of all being the proggy, ripped apart instrumental track 'Beginner's Luck'.
The guitar solos are also a diverse and clever blend of melody and technicality, sometimes showing off some pretty sick shredding, wah or whammy bar effects but also laying down the feels. There may also be duels with the keyboard leads that present a variety of different sounds from synths to classic rock organ style (see the title track), also displaying remarkable virtuosity.
Despite all that, I still find this album to be about the emotions. Many of the songs are ballads or at least go through softer moments. Songs like 'Anxiety Break' or 'Dream Paralysis' offer a very refreshing blend of clean delayed guitars, airy keyboards and an enhanced mood on the bass. There are even some acoustic passages showing up every now and then. This is also where the drums take the groovy path of cymbal fills, jazzy ghost notes and delicate, detailed playing that covers all the gaps, maintaining the continuity of the sound.
Vocalist Mariano Barreiro breathes a lot of emotion into the music, playing into a character that seems to go through different phases and struggles throughout the album's story.  From sadness to calm, fear or energy, he covers a surprising array of emotions with an otherwise pleasant but not stand-out vocal tone. I guess it's a good example of a vocalist who really knows how to make use of his abilities to serve the music.
Bastian Per – Epic Journey (full album) click here if the video doesn't play
Through the last couple of songs, the album really takes on the form that the title suggests. It starts feeling epic. The sound gets somewhat elevated to a larger scale. I particularly enjoyed the otherworldly moods of 'Mystic Island'. Then, the 9-minute closer 'Epic Journey' seems to cover all of the sounds that the band explored throughout the album.
Looking at it in hindsight, I guess this band puts up a surprising delivery of virtuosity as well as emotion.  While it is mostly progressive metal, certain rock'n'roll vibes spring into play and there's also a slightly cinematic sound influencing the listening experience, allowing you to better envision the scenes described in the lyrics. I don't think they score too big on originality, playing into many of the musical elements that prog has seen before and making consistent use of the Dream Theater DNA. But the way they put them together allows them to stand on their own. "Epic Journey" is an excellent debut.
Track List:
Defying Synergy (04:07)
Whispers in Silence (04:03)
Dream Paralysis (05:44)
Beginner's Luck (03:25)
The Blunder (04:42)
Confrontation (05:46)
Second Chance (04:50)
Anxiety Break (04:02)
Mystic Island (05:47)
Epic Journey (09:06)