Richard Henshall – The Cocoon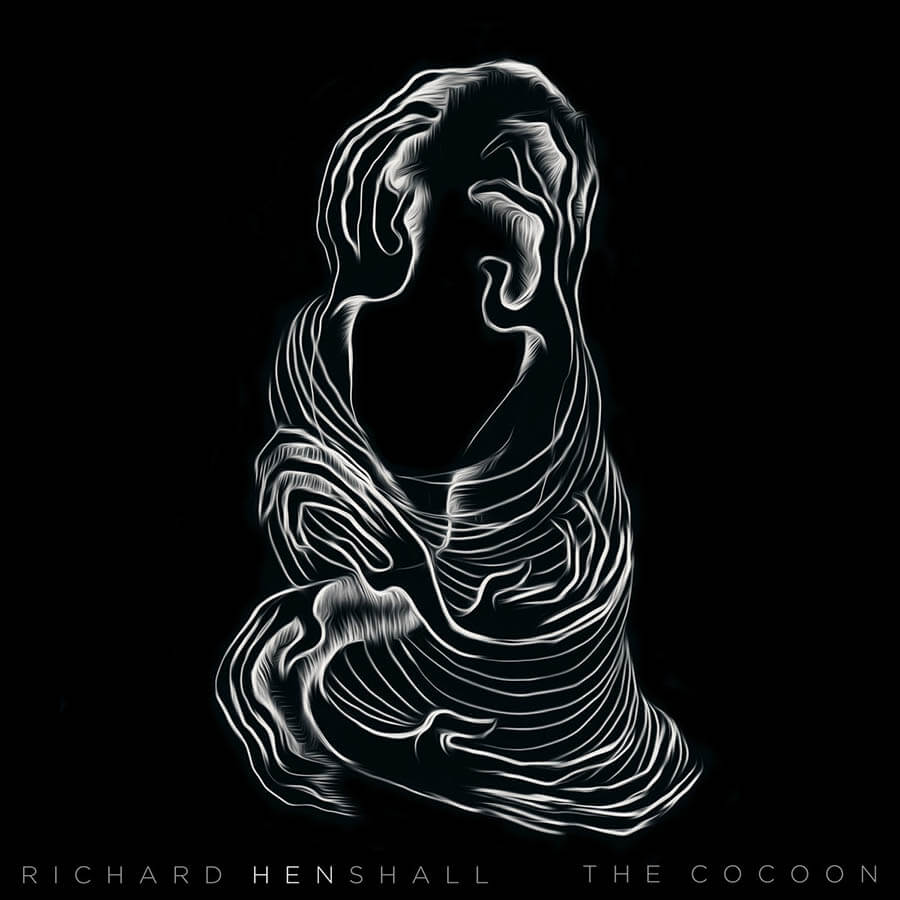 Being the original member of Haken, as well as being part of side projects such as Nova Collective and Rainmask, Richard Henshall's songwriting approach, blending jazz elements with progressive structures is highly recognisable, and makes him one of the most influential and creative songwriters among the current progressive scene.
This time, a solo project is brought to the table. This project, entitled "The Cocoon", marks the first appearance of Richard Henshall as a vocalist, who's supported by his bandmates Conner Green (Haken) on the bass and Matt Lynch (Nova Collective, Cynic, Trioscapes) on the drums.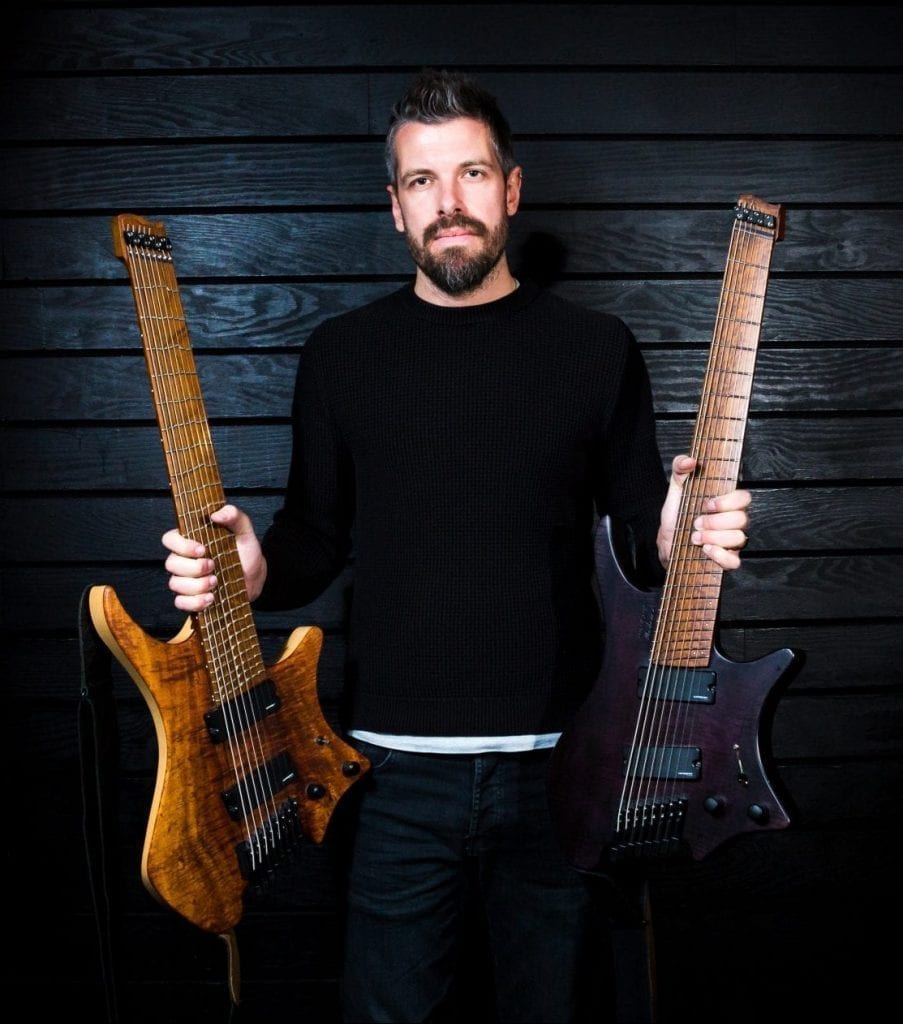 Richard Henshall – Photo by Anne-Marie Forker
But before getting right into the music, let's take a closer look at the artistic direction related to the album. The album cover represents a silhouette wrapped in a cocoon formed of ethereal hands, and was designed by no other than Richard's wife herself, Sevcan Yuksel Henshall. According to her, "The Cocoon is a metaphor for any situation where someone has felt a sense of distress and discomfort. The hands represent the scratching and urge to escape".
Judging by this description, it's easy to decipher that "The Cocoon" will deal with Mr. Henshall's insecurities from the past, making it the most personal project he has ever published.
Sevcan also designed artworks in a similar style for each song of the record, these artworks are all stunning, and more than fitting with the songs, they contribute to make them better. It's like each song had its proper universe.
Now, let's get back to the music. As the opening track 'Pupa' starts, you can instantly grasp the influences Henshall put in all his projects. And appreciate the incredible production Simon Grove delivered for Richard.
'Cocoon' and 'Silken Chains' form the typical dual 18-min epic you would expect from Richard Henshall. Crazy Haken-like patterns, groovy basslines, Jazz-fusion riffs, a bit of Djent. A guest solo by one of the most creative songwriters of this generation: David Maxim Micic. But more importantly, you can hear how Richard's voice sounds!
To be honest, I am not surprised by his vocals. His tone isn't uncommon, and he doesn't have his Haken bandmate's Ross Jennings crazy vocal range, but his voice is pleasant and fits with the music, it's all that matters!
After reading these lines, you would probably think that the rest of the album will gravitate towards this kind of sound. Let me stop you there, it doesn't. The overall ethereal-spooky atmosphere is still there, but is used in a completely different way in the following songs.
Richard Henshall – 'Limbo' (click here if the video doesn't play)
The slow-paced 'Limbo' for example lets us dive into a hauntingly beautiful Post-rock soundscape. And some unexpected rap vocals from guest and tourmate Ben Levin (Bent Knee) are featured in the first half of the track 'Lunar Room'. This song will later progress and build-up until it reaches the album's emotional peak, in which you can hear Ben Levin and Jessica Kion screaming about self-doubt and despair.
'Twisted Shadows' was the first single release and it was actually a great choice due to two reasons: first, the similarities with Haken, from the riffs to the guest appearance of Ross Jennings (Haken vocalist), and then, because a guest solo by Jordan Rudess is always appealing to newcomers.
Needless to say they both did an incredible job, Jennings really took the choruses to a superior level, making them some of the catchiest musical moments of the year so far, and my favourite song of the album.
Richard Henshall – 'Twisted Shadows' (click here if the video doesn't play)
'Afterglow' is different, however. This track seems more uplifting than the others, and the weird ethereal atmosphere from the other songs is gone. I'll let you build your own interpretation of what it means. But what a breathtaking way to end an album! And what an album!
"The Cocoon" doesn't have the pretension to appeal to everyone's ears. This record is so complex that chances are that you won't like it if you're not initially into prog-fusion music. But those who dig this style will undoubtedly get how brilliant this album is. All the songs are so different but yet so reminiscent of each other, so destructured yet so cohesive. And the icing on the cake: a perfect reflection of every aspect of Mr. Henshall's musicianship is represented into an artwork designed by his soulmate. There's no doubt about it, The Cocoon is Richard Henshall's masterpiece.
Tracklist:
Pupa 02:25
Cocoon 10:26
Silken Chains 08:10
Limbo 03:54
Lunar Room 08:21
Twisted Shadows 08:46
Afterglow 05:16