RPWL – God Has Failed – Live and Personal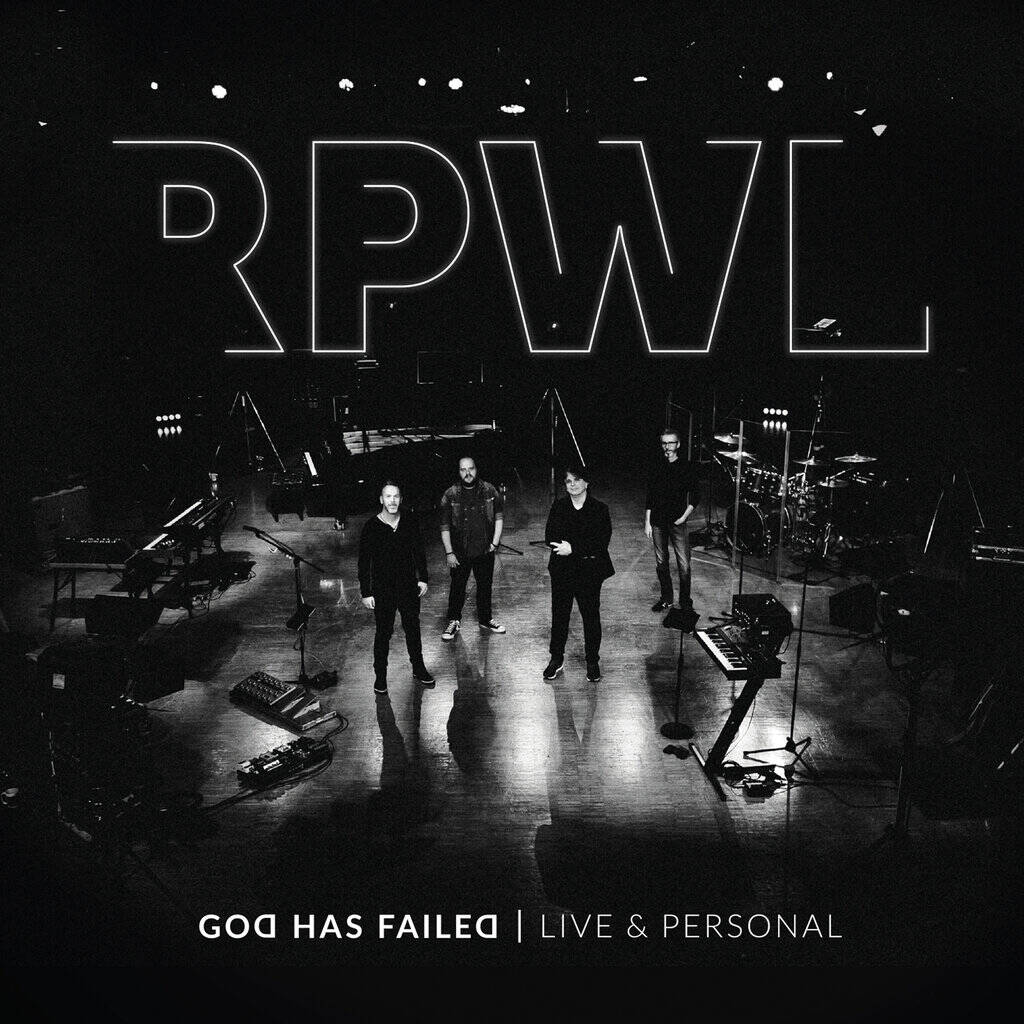 Does the world need another RPWL live album? A valid question as this is their ninth live release over the bands 20-year existence. Prolific is a word that springs to mind. To be fair this is not a "live recording" in the normal sense. To celebrate the 20th anniversary of the bands first release RPWL intended touring the album in 2020 but we all know what happened there, so they decided to re-imagine "God Has Failed"in a live studio recording as opposed to the live stage setting.
The band follow the original format of the album closely throughout, but with 20 years experience of gigging and recording this has obviously had an impact on the final result, with some delicate differences from the original only enhancing the songwriting and playing within. 'Hole in the Sky' parts 1 and 2 start things off with great familiarity to anyone who has witnessed the band live as these have been more or less ever- present throughout the band's live set.
One thing that cannot be ignored is the Pink Floyd comparison which has followed the band around since their early days as a Floyd cover band, but I must say that this doesn't seem to bother RPWL, in fact they proudly wear it as a badge of honour and are not afraid to confront it head on. One only has to listen to 'Hole In the Sky – Part 2' to instantly pick up the comparison to "Echoes" and 'In Your Dreams' contains some Gilmour style guitar before dropping into the bass/drum chugging rhythm that was very much the flavour of the latter day, Gilmour led, Pink Floyd, circa "A Momentary Lapse of Reason".
RPWL – In Your Dreams (click here if the video doesn't play)
But don't think for one minute that this is just another Pink Floyd tribute album, far from it. It must be said that their influences are very much to the fore but taking a song like 'Who Do You Think We Are?'  this has a definite pop Beatles feel to it, albeit with that trademark Gilmour sounding guitar solo and 'It's Alright' moves even further into Beatles territory. By the time we reach the slower 'Crazy Lane' you would swear the piano led ballad was being played by Elton John before 'Spring of Freedom' evokes a feel of classic Yes, possibly helped by the fact that Yogi Lang sings "mountains come out of the sky" on the first line of the chorus. The title track, 'God Has Failed' has a real feel of a certain song about flying pigs that book-end "Animals" but you never get the opinion that these guys are ever embarrassed as to where they have come from, let's be honest everything is influenced by everything else, its whether we choose to openly acknowledge that fact or not, RPWL do not deny or hide away from the this.
So, to summarize, is this a valid addition to the RPWL catalogue? I think it most definitely is, time and experience has allowed the original ideas to mature, and the subtle changes made only go to enhance what was a worthy debut album all those years ago. The original is now out of production so if you don't own a copy then this is a worthy replacement, full of emotion and feeling which comes across on these re-visited songs beautifully making it, in my opinion well worth investing in and I am certainly happy with this album being part of my collection.
TRACK LISTING
Hole in The Sky (Part 1: Fly) (5:17)
Hole in The Sky (Part 2: Crawl to You) (3:04)
Who Do You Think We Are (4:16)
Wait Five Years (2:59)
What I Need (Part 1: Leaving) (1:37)
What I Need (Part 1: What I Need) (5:41)
In Your Dreams (8:33)
It's Alright (7:00)
Crazy Lane (4:04)
Fool (5:33)
Hole in The Sky (Part 3: The Promise) (3:04)
Spring Freedom (5:40)
Farewell (5:53)
God Has Failed (3:26)