Seventh Station go live with All Hail The Moustache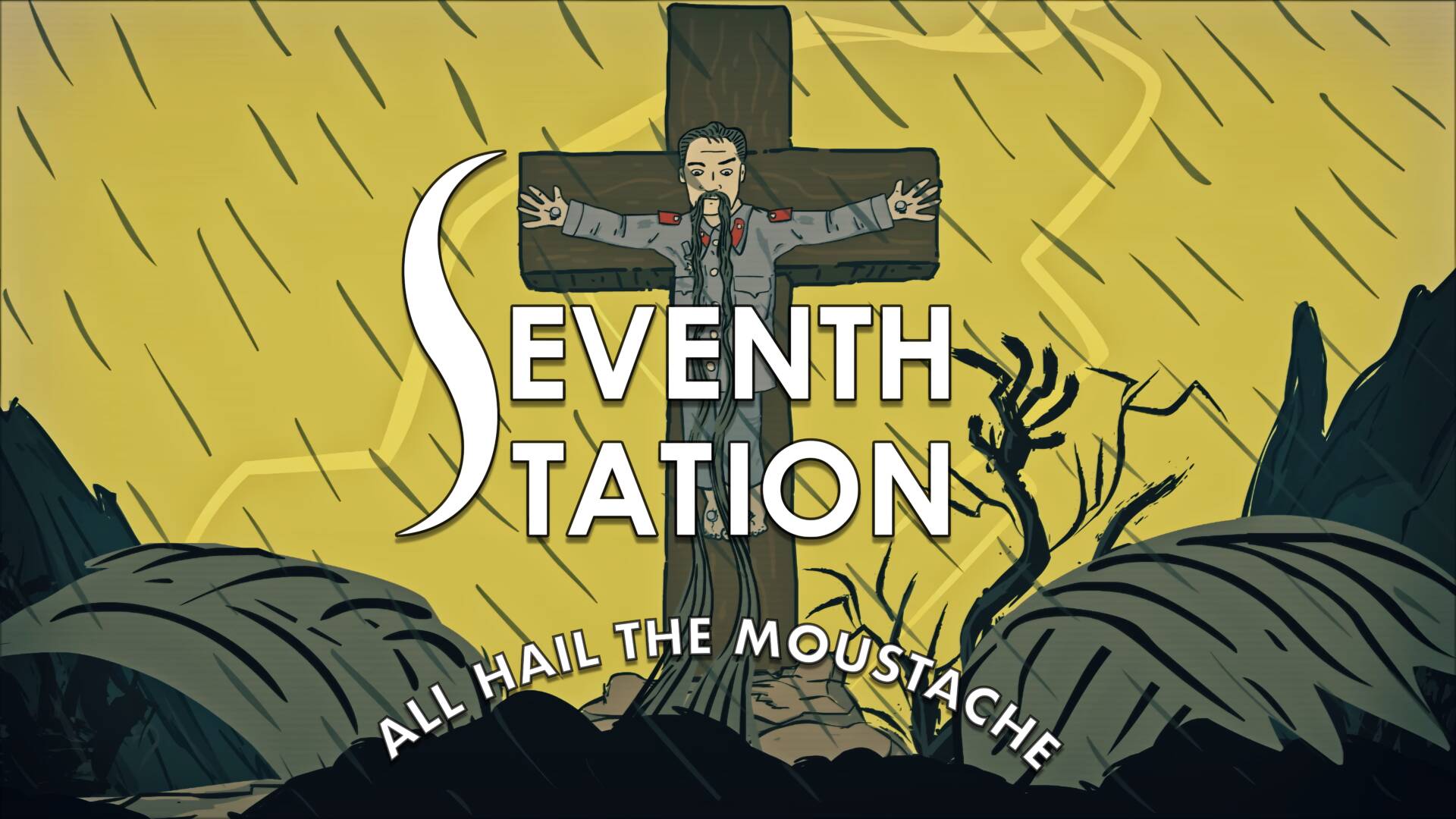 International progressive metal powerhouse Seventh Station, with members from Slovenia, Turkey & Israel has just released their first ever live video for "All Hail The Moustache"  from their recent  "Heal the Unhealed" album launch in Ljubljana, Slovenia.
Says leader of the band Dimtri Alperovich:
"Although This live release is a rare occasion, given the members of the band are living in different countries, this video  actually symbolizes the band's new chapter as a live band and not only a studio project. Lately we have started working on several live dates around EU and the Middle East and we're hoping 2024 will be the year we will start meeting more of you out there with hearts and minds outside of the box"
Besides Alperovich, The band consists of the members Turkish Keyboardist Eren Basbug (Jordan Rudess Band/Dream Theater's "Breaking the Fourth Wall"), Israeli vocalist  Davidavi "Vidi" Dolev (Subterranean Masquerade) and Slovenian drummer Grega Plamberger (Cordura)
"We know it's a demanding piece, counter intuitive to the modern attention span,  we feel less and less people in the world are  listening to each other, and even worse, less and less people are listening to themselves, this is why we love the progressive community so much, thanks to so many open minded people, we are able to expose and express ourselves, we thank you for that"
says vocalist Davidavi "Vidi" Dolev.
"All Hail the Moustache" is a 12 minute long epic , a piece dedicated against dark regimes  and current day dictators all over the world. It combines 3 languages , English, Italian and Russian. It is the 5th track out of  "Heal the Unhealed", the band's sophomore full length which was self released Nov. 7th, 2022.
Watch the live video premiere right now, here at The Progspace and stay tuned for more live dates in 2024 by following their socials through the links below:
Video Credits:
Music by Dmitri Alperovich
Lyrics by Davidavi Vidi Dolev
Cameras by Branko Hervol and Primoz Pribac
Edited and color graded by Eren Basbug
Performed live by Seventh Station:
Dmitri Alperovich Guitar and back vocals
Davidavi Vidi Dolev Vocals
Eren Basbug Keyboards
Jure Lopatic Bass Guitar
Grega Plamberger Drums
Recorded by Tomi Naglic
Mixed and mastered by Matej Gobec