Filippo Rosati & Simen Sandnes premiere brand new single Eclipse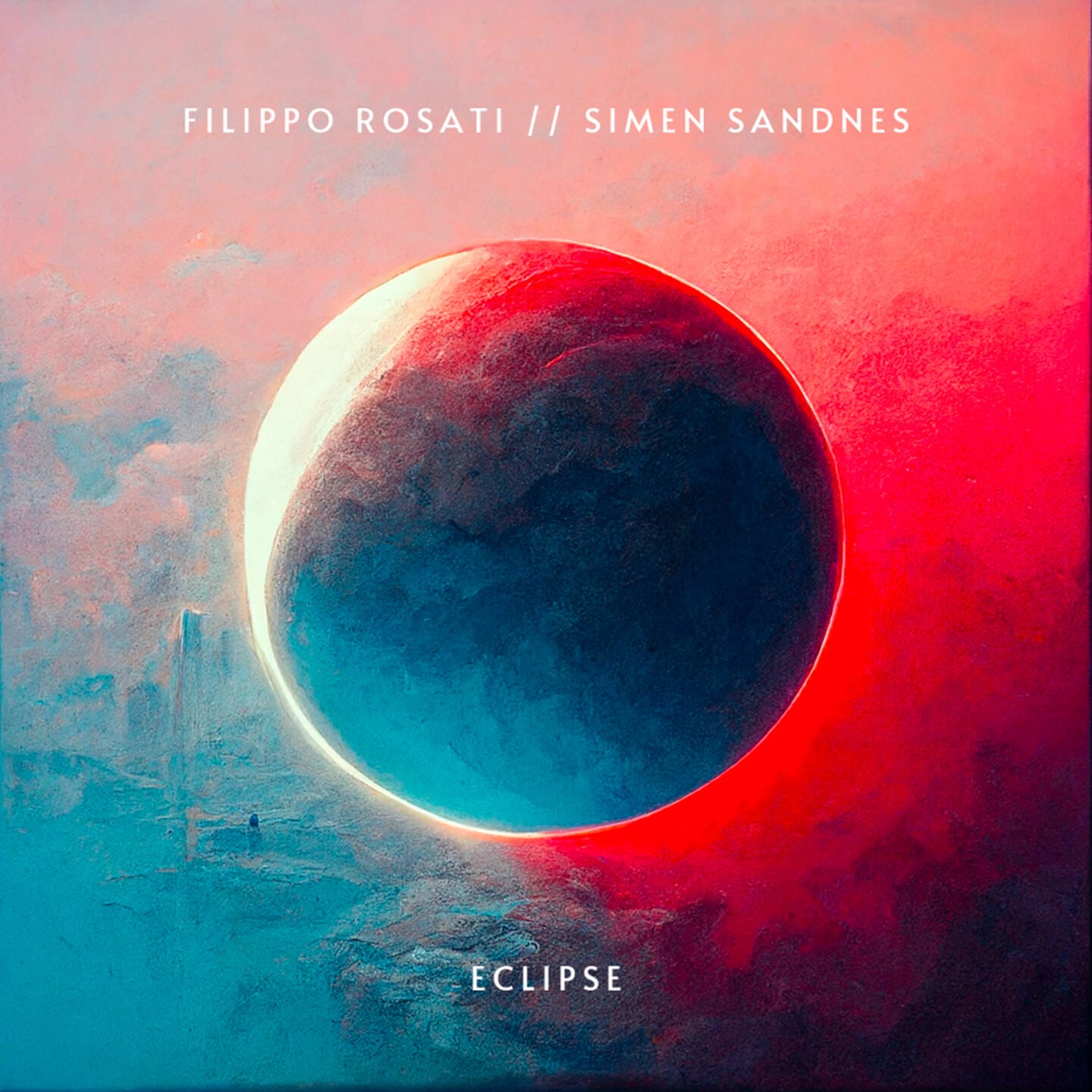 Frequent collaborators Filippo Rosati (Omega Zero) and Simen Sandnes (Arkentype, Shining NO), teamed up again for the release of their new single "Eclipse", which will be out everywhere on January 4th 2023. This new single is self-released and distributed. The two artists recorded between June and October of 2022 at their own studios.
This new song, mixed and mastered by Karim Sinno at The Audioloft, is packed with metric modulations, catchy melodies and a good amount of progressive witchcraft.
Guitarist Filippo Rosati about "Eclipse":
I was inspired by Simen's drum grooves to lay down the entire song structure. People can expect both a emotionally driven song and a piece full of music trickeries.
Simen Sandnes adds:
This song was based on "Song 1" from my groove pack with GGD, and Filippo took the song in a really great direction. I am thrilled to showcase a bit more of the technical side of drumming I have been working on for some time, as well some fun metric modulation, all while serving what is important: the music.
Listen to "Eclipse" today already, one day ahead of its general digital release with this exclusive premiere, right here on The Progspace:
Filippo Rosati & Simen Sandnes – Eclipse
Filippo Rosati is a guitarist and composer from Rome, Italy. Active in the progressive metal genre he collaborated with artists such as Richard Henshall and Ross Jennings from Haken, Charlie Robbins and Connor Kaminski. At work with his band Omega Zero and his solo project by his own name.
Norwegian Drummer Simen Sandnes has toured and teched worldwide with acts such as Shining NO, Arkentype, VOLA, Mike Portnoy's Shattered Fortress, and Haken. A prolific session musician, he has recorded percussion for hundreds of artists and contributed MIDI groove packs to companies such as GetGoodDrums.