Soen – Atlantis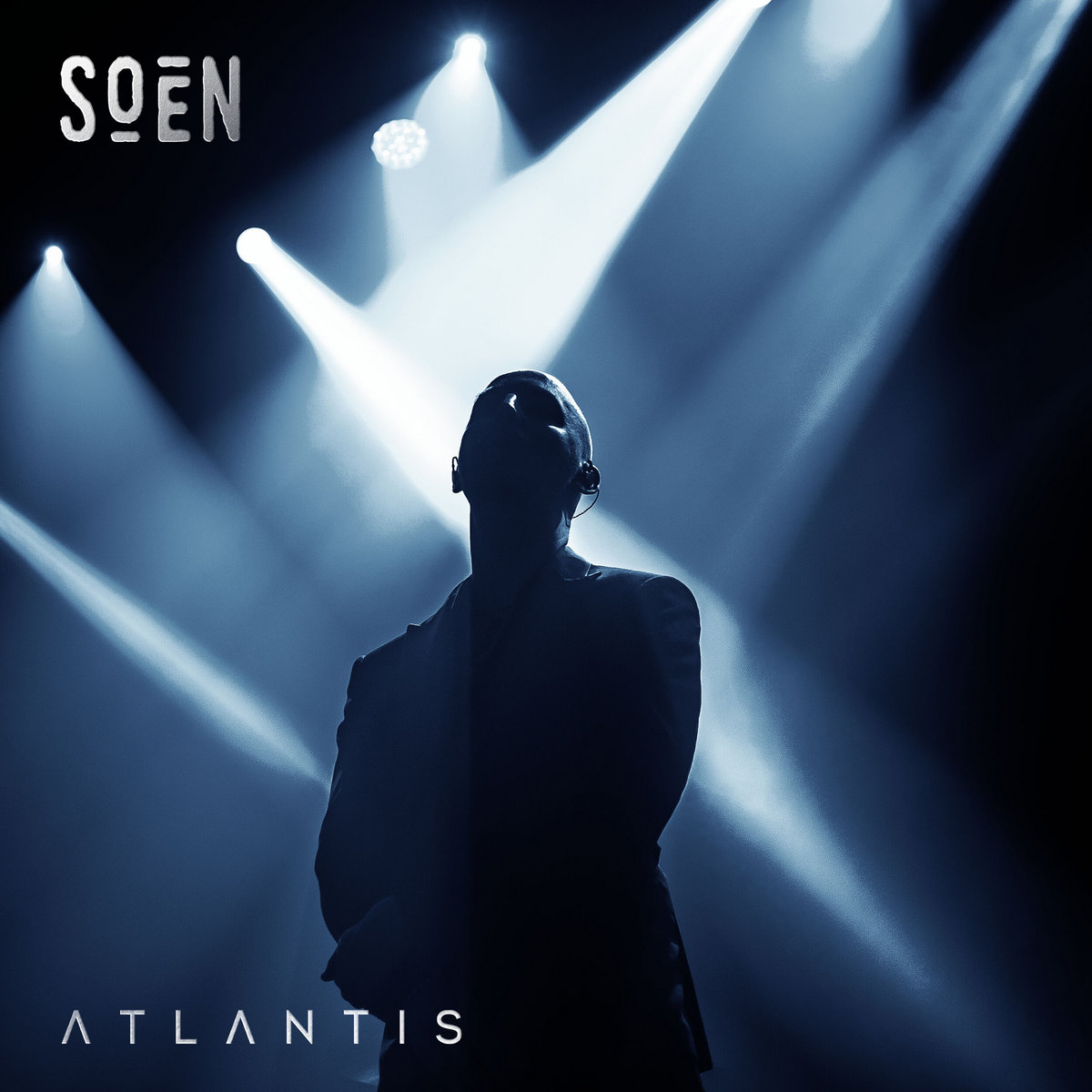 This review is being written just as Soen is wrapping up a hugely successful Latin American leg of its "Imperial" tour and preparing to embark on the European leg of its highly anticipated "Atlantis" tour. The latter is dedicated to the very album that is being reviewed here; the live, orchestra-backed "Atlantis", as a refresher of sorts before European audiences finally have the opportunity to experience it in person.
While writing this in the context described above, I can't help but ponder how I would summarize the album I'm about to review as an all-encompassing title. And here's what I've come up with: Soen's "Atlantis": The Next Level For a Band That is Already Next Level. And to back up this daring statement, I'd recommend watching any of the latest videos posted on Soen's various social media accounts from their recent Latin American stint. What you will most likely notice is a band that is more confident on stage than ever before, near-flawlessly performing in venues packed with people who genuinely live and breathe their music and lyrics.
This success is further proof that Soen has long ceased being legendary Martín López's latest band, but has become a standalone project in which every single member is a musical force in their own right. And this too is by design, since each one of them has been carefully chosen to round up a project that is impeccably polished, wonderfully unique and constantly evolving.
Soen – Trials
"Atlantis" very much feels like the next step in this evolution and, after listening to the album, one might argue that it's a very appropriate one. Because hearing Soen's most powerful songs in this regal orchestral context gives you the sense that they have always been meant to play at this level and could very well continue to do so if they chose to.
Soen's music is highly complex, both instrumentally and lyrically. Every single track is polished to perfection; every guitar riff and solo, every bass line and drum track thought out in the most minute detail. Layered upon this are strong, emotive vocal lines that give brutally honest accounts of the world we inhabit, with all of its cruelty and unfairness, but also impart hopeful musings over the power of resilience and unity against ever-increasing adversity. Soen speaks to the outcasts, the unsung heroes, to those who simply do not fit. And, if there was an anthem to be discovered among the band's songs, I believe it would be 'Lotus'.
Soen – Slipknot's Snuff
"Atlantis" takes all of this and strips away the heavy overtones to reveal the deeper, emotionally and compositionally softer meanings underneath. The new orchestral arrangement and the vulnerability of the live performance itself paint songs that are well-known and loved into often entirely different colors. Intricate guitar solos are doubled by forceful piano passages that at times have an almost jazzy quality, thundering drum solos are enhanced by tempestuous string arrangements, while Joel Ekelöf's deep, velvety voice shines in a new light. As in most live performances, he allows his natural vibrato to come through a lot more, which adds more depth and realness to his emotive delivery, complete with delicate falsetto passages and flourishes. The backing vocals and the violins, which on certain tracks almost sound like an extra vocal layer, help to bring all of these qualities out even more. In describing this, my mind actually travels to a lyrical passage from 'Monarch': "thundering choirs fill the air with cries."
Soen – Fortune
The album is almost entirely made up of existing Soen songs, one might say some of their most iconic: 'Savia' ("Cognitive"), which could be considered a common ground favorite for fans of the band's original sound and fans of its current, post-"Lykaia" sound alike; 'Jinn' and 'Lucidity' ("Lykaia"); 'Lotus', 'Lunacy', 'River' and 'Lascivious' ("Lotus"); 'Antagonist', 'Illusion', 'Monarch', 'Modesty' and 'Fortune' ("Imperial"). Perhaps unsurprisingly, most of the songs chosen for this live recorded performance are from "Lotus" and "Imperial", the albums that mark Soen's evolution into its own unique sound.
The only new additions are the original song 'Trials', a hauntingly beautiful cry of despair within a broken world, and a masterful cover of Slipknot's already epic 'Snuff'. It's not often that I find myself unable to decide whether I prefer the original or the cover version of a song, but I can honestly say Soen has put me in this situation with their brilliant rendition of 'Snuff'. The raw emotional tumult of the song is a perfect fit for everything Soen stands for stylistically.
Soen – Savia
To conclude, "Atlantis" is a decidedly next level stage for a band that has already been evolving at a constant, maybe even rapid pace with every new release. An absolute must-listen, in my opinion, as it gives insight into everything Soen stands for – both musically and thematically – from a completely fresh angle. One that gives a majestic touch to an already highly perfected sound. And, if you can catch them live on this tour, I would highly recommend you take the opportunity.
Track List:
Antagonist
Lunacy
Monarch
Trials
River
Jinn
Illusion
Modesty
Lucidity
Savia
Fortune
Snuff
Lascivious
Lotus