Canada's Phaeton premiere new album Between Two Worlds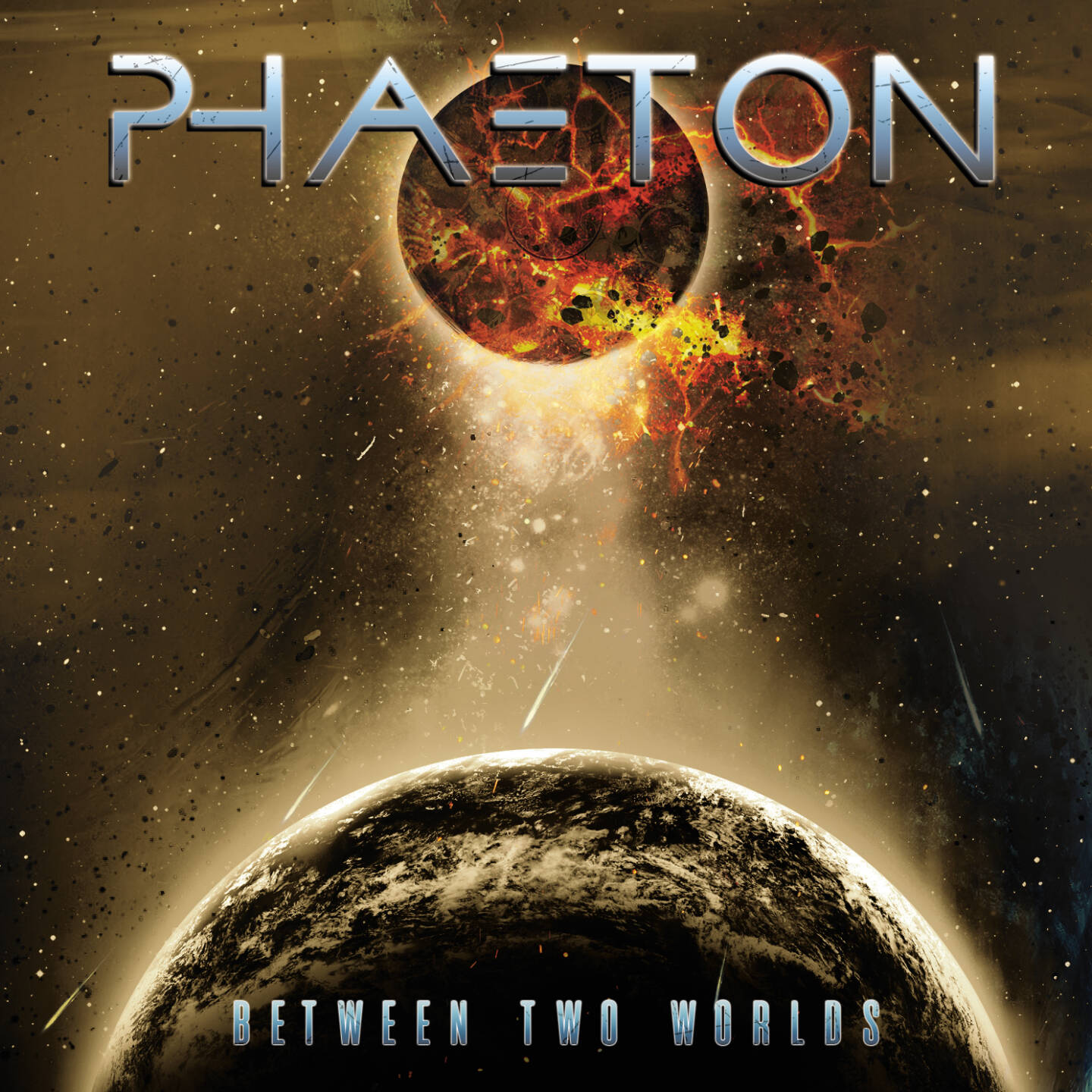 Get ready to soar through the cosmos with Canada's Phaeton and their second expansive album "Between Two Worlds". They anticipate taking their listeners through space and time and feel a complete visceral release that can only be found through progressive metal. They consider this full-length to be a major step up for them and have focused on being sharp and clever to grab people's ears with melody lines of the twin guitars instead of vocals. They continue to share their excitement for the release:
"We pushed ourselves as musicians, we pushed ourselves as instrumentalists, and we pushed ourselves as a unit to create something that had to at least be on par with the first album – and we surpassed all our expectations. We're hoping that fans of prog metal find something enjoyable in these tunes and will urge them into repeat listening, and we hope all the twists and turns and corners and swerves we've woven together will surprise and delight. And with us re-energized for live performance, we aim to convince the world that you can say so much…without saying a word."
There is certainly no 'sophomore slump' happening with "Between Two Worlds", which will accompany listeners on an emotional journey – the classic goal of all instrumental progressive metal. This release is just a taste of what's to come from Phaeton, who has more material being written.
"Between Two Worlds" can be heard in full via its full-stream album premiere here on The Progspace:
Phaeton was formed in Kimberley, BC in March 2017 by Kevin Thiessen (lead & rhythm guitar), Daniel Airth (lead & rhythm guitar), Colin Righton (drums & percussion), and Ferdy Belland (electric & fretless bass). Combining technically ferocious compositions of modern metal with the ambitious song-arrangement mindset of classic prog-rock, Phaeton (named for the theoretical proto-planet which collided with Ancient Earth during the Primordial Era) stands alone in the wilderness of British Columbia with their unique approach to instrumental prog-metal.
Phaeton is:
Kevin Thiessen – Lead & Rhythm Guitars, Keyboards
Daniel Airth – Lead & Rhythm Guitars
Ferdy Belland – Electric & Fretless Bass
Colin Righton – Drums & Percussion