Autocatalytica – Powerclashing Maximalism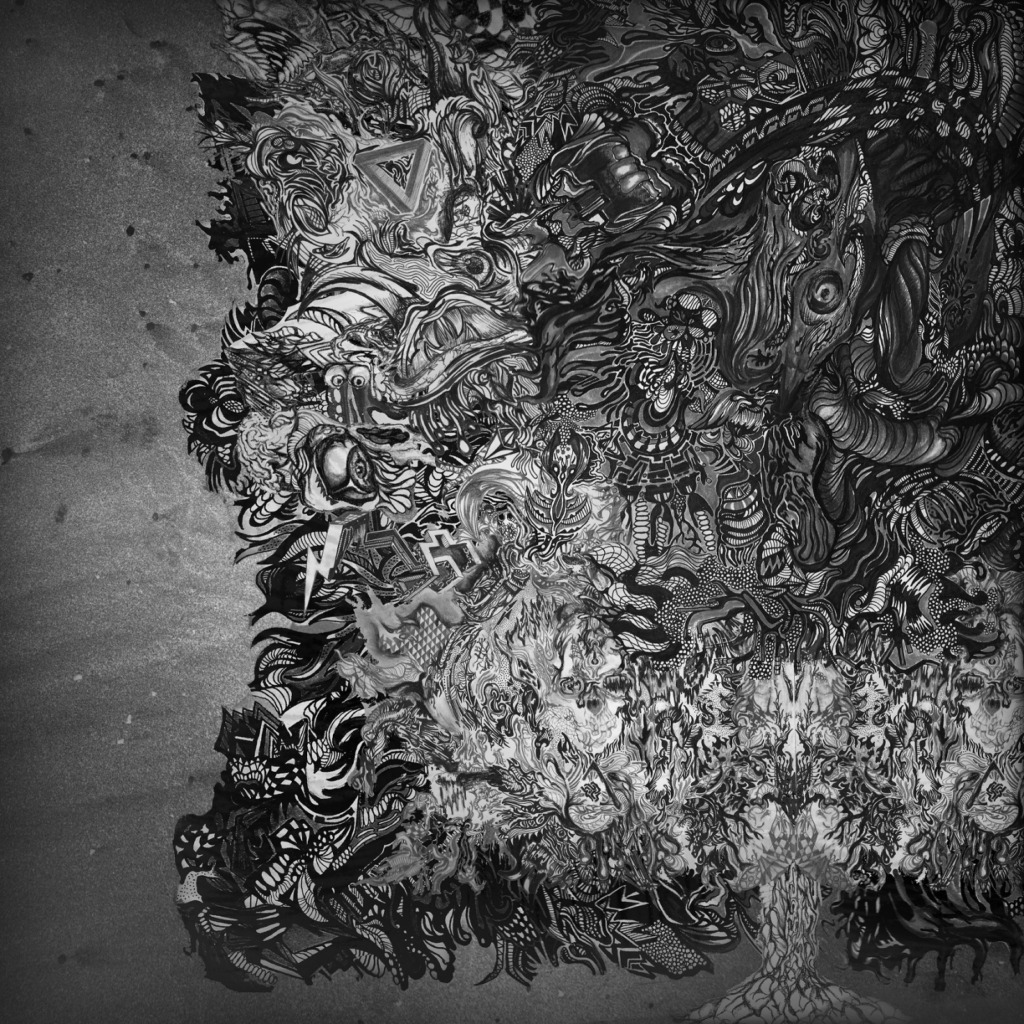 "Powerclashing Maximalism" is the latest project by Autocatalytica and the man at the helm, guitarist/vocalist Eric Thorfinnson has this to say about it: "The album is an expression of the many different facets of progressive and heavy music I am engaging at this point in my life, with little to no regard for thematic consistency between tracks. Each song is a fully realized island of uniqueness that expresses something totally different from the previous one. On the last record, I felt like I was really losing perspective with what was good and quality (especially in the vocal department) seeing as I did so much of it completely isolated. With this record, I really wanted to move away from that mindset and integrate as many collaborators as possible to create a sort of "Broken Social Scene" of metal type vibe. This was a fantastically inspiring experience, and I am really grateful for having been able to work with so many different amazing musicians throughout the process."
Many of Autocatalytica's lyrics are influenced by Eric's experience with meditation retreats & practice. Here is a brief breakdown of the tracks: 'Borndun' is good old, straight forward Death Metal with dreamy quieter bits. 'Zippler' continues in the same vein, heavy with softer parts that sound a bit like Queen sometimes and like Gazpacho other times.
Autocatalytica – Zippler (click here if the video does not play)
'Trash Serum' is more melodic with short bursts of Death Metal, whereas 'Cheggo' is positively jazzy and instrumental. 'Dukka Dukka' has a slightly funky feel to it with heavier chunks dropped in. 'Bananas Have Potassium' is a bit jazzy and almost flamenco in places. 'Crawboi' is soft and proggy with clean vocals, male and female, getting jazzy and heavy towards the end. 'Graveo' is an instrumental piece played on acoustic guitar. The track was written by Erik Sorensen, a former member of the band who tragically died in 2015
Graveo (click here if the video does not play)
Eric(k) was a popular name amongst recruits to the line-up, and at one point there could potentially have been 3 of the 4 members with that name. The band have had about 15 different members over the years, so many in fact that they had T-shirts printed for all ex members with "I used to be in Autocatalytica" printed on them.
Eric (Thorfinnson) does most of the mixing/production on every release, and with this one he has managed to give us a multitude of rock and metal styles, in eight tracks lasting a total of 37 minutes. There is probably something for everyone here, but not everything will be to some people's taste. At this time Autocatalytica exists solely as a recording project, but no one knows what the future holds!
Track Listing:
Borndun (5:18)
Zippler (3:33)
Trash Serum (5:19)
Cheggo (4:35)
Dukka Dukka (6:00)
Bananas Have Potassium (4:05)
Crawboi (6:08)
Graveo (2:32)