Grorr- Ddulden's Last Flight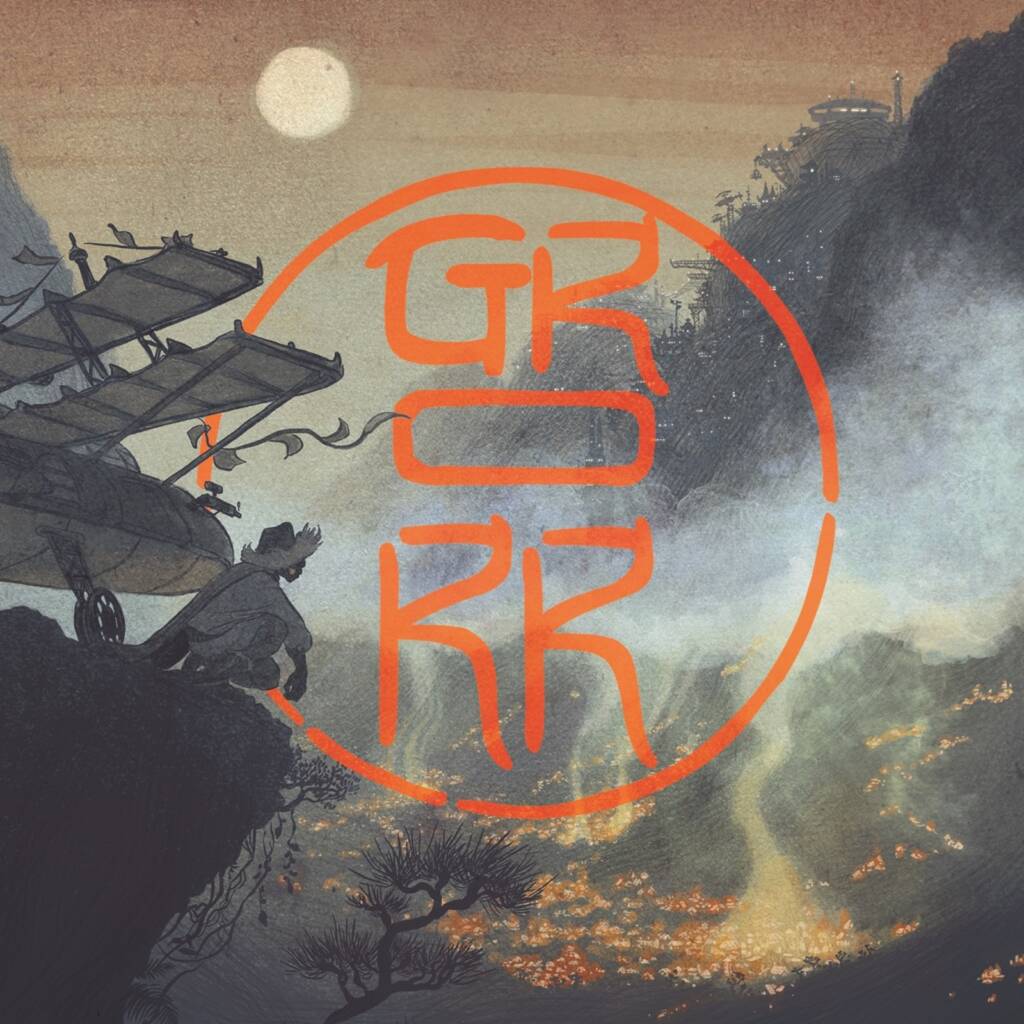 Grorr are another unusual French band, this time it's not because of their appearance, instead, it's the fact that they incorporate traditional instruments from around the world into their music. This is all the more exciting as they are predominately a progressive/math/rock/metal unit. The band who formed in 2005 in the French city of Pau, have been through several line-up changes over the years, but stick to the same formula of the concept album.
Their latest release "Ddulden's Last Flight" is a social fable that depicts the journey of a hero evolving within an adventure story. The process of writing these stories begins with the creation of a storyboard. The inclusion of the traditional instruments gives the songs an eclectic sound in places. This is immediately evident in the opening track 'Ddulden Dreams Beyond the Peak'. This short instrumental intro starts out light, with a touch of the Orient and ends up more symphonic and like a movie soundtrack. So, with that, the story begins.
One can only hazard a guess at the identity of the strange array of instruments being used across this album. Keyboardist Sylvain Kansara appears to play most, if not all, of them. It introduces elements not only from the Far East, but also if I'm not mistaken, Africa, Australia, and India. There appears to be percussion, string and wind instruments involved. This is all mixed in with blast beats, heavy guitar riffs, and a variety of vocals.
The story is based upon the original script from their unfinished eponym movie, and quite a lot of the music across the album is reminiscent of movie soundtracks. From what I can tell, it moves through the hero's flying exploits. The track titles give a rough idea of the stages of these adventures.
There are two bonus tracks, 'The Painter' is available on the Vinyl version and both that and 'Orang Lao' are available on the CD and digital versions. All are available on bandcamp, and the latter track on YouTube.
Grorr – Orang Lao – Official Lyric Video (click here if the video does not play)
This album is difficult to pigeon-hole because there are so many genres and influences running through it. If you like your rock and metal music melodic with heavier parts and altogether a little different, then give this band a listen. I promise you this is something only a few of you will have heard the like of before.
Tracklist:
Ddulden Dreams Beyond the Peak
Sky High
Hit the Ground
Sirens Call
Ddulden Flies to His Fate
Blackened Rain
Newborn Whirlwind
Last Flight
Orang Lao (Bonus Track)
The Painter (Bonus Track)