The Omnific – Escapades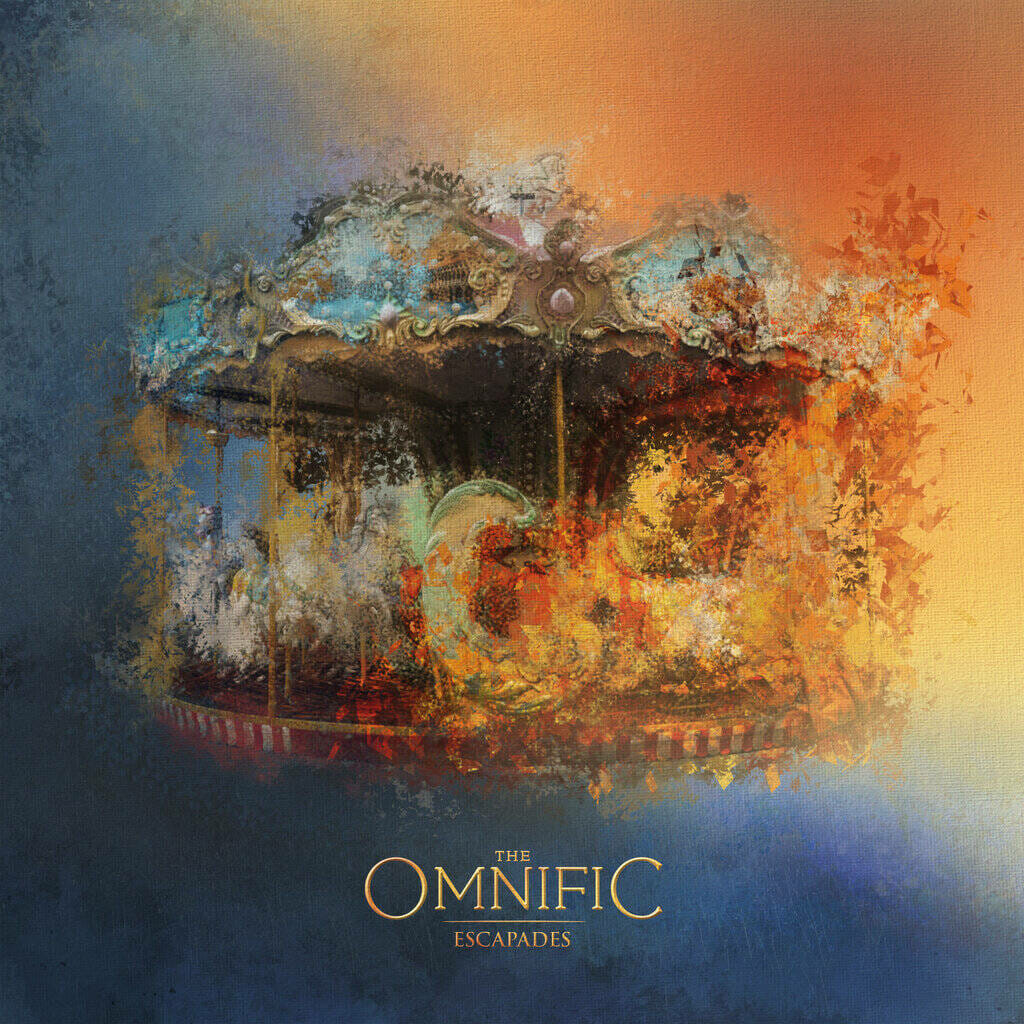 Australia's The Omnific has got to be a true phenomenon in the progressive music circus. Not only is their band line-up – consisting of two bassists and a drummer – highly unusual to say the least. Their rise to fame over the last years, their first releases being a couple of singles and 3 EPs , with what might appear as pretty niche music is quite remarkable as well, with several high profile national and international tours under their belt already. Plus releasing five of the eleven album tracks with corresponding high production value videos over the course of the last couple of months has already pushed them to new heights fame-wise. Oh, did I say album? Yes, it's called "Escapades" and releases on October 8 via the Australian label Wild Thing Records.
We're starting off the "Escapades" with the first two singles, 'Antecedent' and 'Wax & Wane'. While the latter is a true slap-fest that morphs into a beautiful lead solo via some electronic musings, the aptly titled 'Antecedent' is a wondrously melodious affair with some of the most gorgeous bass sounds I've heard in a while. Polyphia's bassist Clay Gober appears for what sounds like a completely slapped solo, but if you watch the video, it appears it's just some equally masterfully executed picking technique. In any case, everything sounds absolutely terrific and positively nasty. All in all, those two opening songs are a pretty thorough glimpse into what's still waiting to be discovered on the rest of the album, while not giving away all secret turns and twists yet.
The Omnific – Antecedent (click here if the video doesn't play)
The Omnific – Wax & Wane (click here if the video doesn't play)
'The Labyrinth Chronicles' is starting off with a fittingly waltzy intro, reminiscing the playfair merry-go-round of the cover artwork. The funky groove of 'Scurryfunge' is almost too good to be legal. Furthermore, it highlights their amazing ability to do some crazy triple unison runs before enhancing their already pretty bass-y palette of sounds with a really cool double bass solo courtesy of Joshua Verco. 'Merlin's id' is the longest of the "Escapades" and its wonderful textures are as colourful as the cover artwork. The little electronic piece just before is something I'd love to hear a full set in an electro club – I'd be dancing all night to it.
The Omnific – Scurryfunge (click here if the video doesn't play)
The Omnific juxtapose fierce djent thumping with serene atmospheric and melodic passages in 'Fountainhead', the last single they released leading up to the album. It really is a pure joy to listen to these three masters of their respective instruments having fun playing music – and creating some wonderful and diverse stories with their songs on the way.
The Omnific – Fountainhead (click here if the video doesn't play)
Pen-ultimate single 'Ne Plus Ultra' is another high speed amalgam of ferocious thumping and high-speed tapping action, but not without engaging melodic hook lines. The way Matt Fack and Toby Peterson-Stewart use their bass guitars as lead instruments is probably the most stunning piece of the musical puzzle throughout "Escapades" and it might also be what sets them apart from competitors in similar sounds like Animals As Leaders (who are a bassless band funnily enough). The lower frequencies have a warmer sound and playing your (bass) guitar with your fingers instead of a pick is also bound to produce gentler tones.
The Omnific – Ne Plus Ultra (click here if the video doesn't play)
Is the music of The Omnific of a quite technical nature? It most certainly is. But their delivery and adventurous, yet cohesive songwriting doesn't strike me as limited to only appeal to other prolific musicians as well. So I'm sure these eleven "Escapades" will further expand their fanbase while also cementing their importance in the brimming worldwide instrumental prog scene. 50 minutes of pure aural pleasures (have I mentioned the gorgeous production?), their first real full length album is sure to become an important and big step in The Omnific's career and I'm betting the trio is itching to get back onto the stages of the world for their next tours once that is possible again. I for one can't wait to see them unfold their instrumental magic live music next time they'll trek through Europe.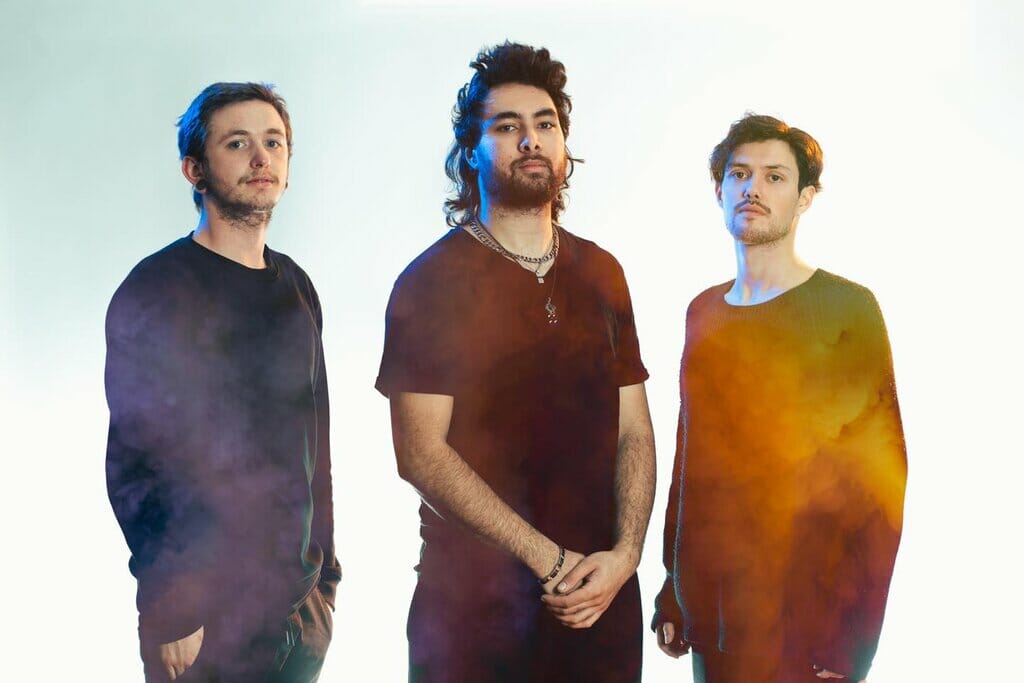 The band has also just launched an early YouTube stream of the complete album already, so you don't have to wait until tomorrow:
The Omnific – Escapades (official album stream) (click here if the video doesn't play)
Tracklist:
Antecedent
Wax & Wane
The Labyrinth Chronicles
Scurryfunge
Merlin's id
Matai
Fountainhead
Dwam
Ne Plus Ultra
Posterity