Snares of Sixes – MoonBladder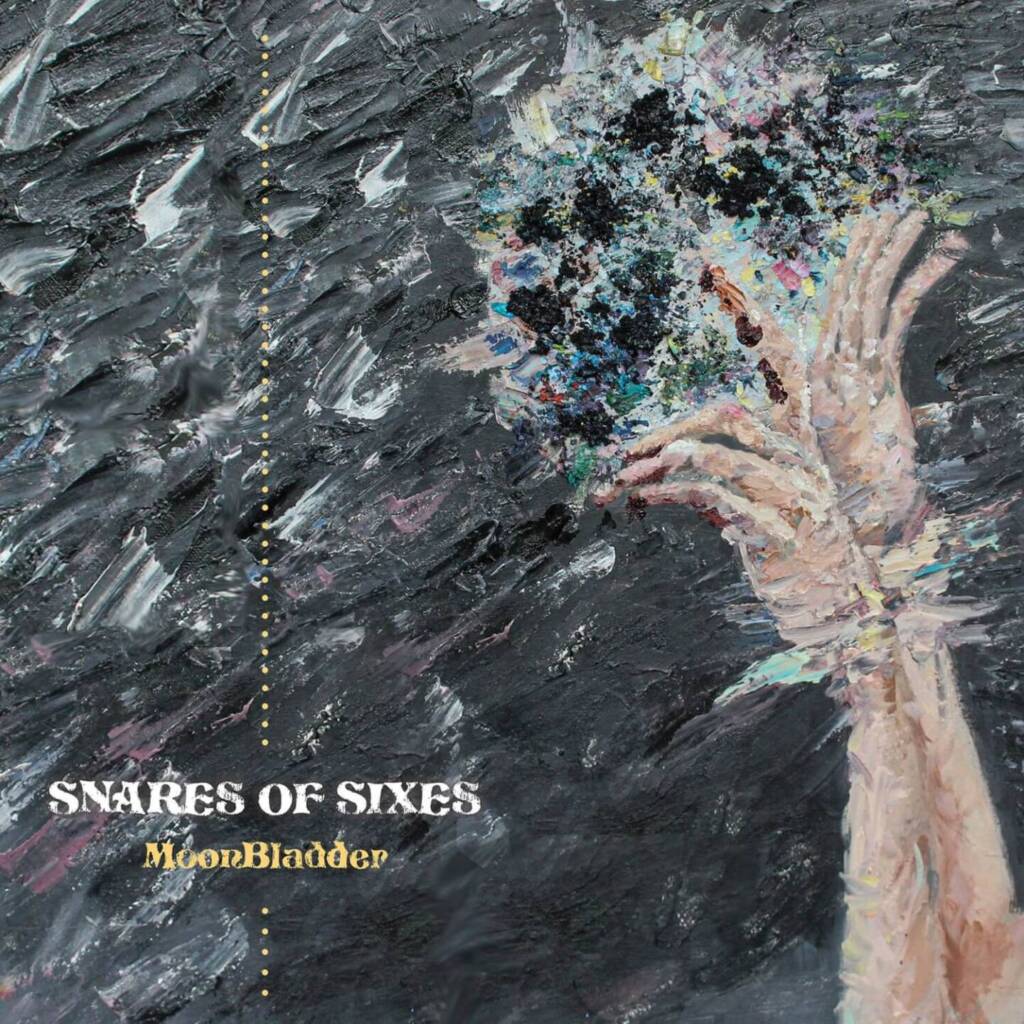 It's always fascinating to see musicians appearing or leading different projects carrying different visions. Makes you admire their versatility and wonder about the boundaries we put in our music tastes. So while this is a prog related website it was never too narrow on its viewpoint, thus we present you one of those more experimental releases we review sometimes, and that is "MoonBladder" by Snares of Sixes.
Snares of Sixes is a collective lead by Jason Walton, best known as the bassist and occasional songwriter of Agalloch. Snares of Sixes is self-described as a "a genre-hopping, multi-faceted experiment with the intent of exploring the surreal and the wretched" and I'll have to say well… yeah that's pretty descriptive.
"MoonBladder" is their second release after the EP "Yeast Mother: An Electroacoustic Mass" and it's a massive composition clocking at just under 30 minutes. While their previous outing is a more "traditional" avant-prog with noise influences MoonBladder is very different, falling into the soundscape genre. For the most part, it's a calm but chilling composition with minimum traditional instrumentation. A nostalgic synth, an uplifting guitar riff and a short swing feel drum beat are appearing between ambient noises created probably by tweaking several effect pedals too much time, as suggested by the video. However, you'll hardly notice those instruments, as they are integrated amazingly with electronic ambient noises and field recordings, transforming them from a collection of sounds from different sources to a tapestry of frequencies that will let you daydream. For people unfamiliar with the genre, imagine a combination of ISIS' "SGNL" mixed with mid-period Ulver.
Snares of Sixes – MoonBladder trailer (click here if the video doesn't play)
While "almost 30 minutes" sounds like a lot, it doesn't feel like there's empty space that could have been cut out. On the other hand, it's hard to get engaged by it, if you're not travelling and looking outside, lost in your own thoughts. Perfect for meditation and self-reflection, not so great for parties. Except if you have weird friends.
Snares of Sixes – MoonBladder (click here if the video doesn't play)
Jason Walton is collaborating in this track with an impressive list of artists including members of Kayo Dot, Dreadnaught, Winds and many others. It's really impressive to see an artist explore different music genres, and Snares of Sixes might be his most experimental work yet. His resume is very interesting concerning the range of different projects, which includes being a member of the prog/death metal band Sculptured, folk/doom band Dolven, his solo project Especially Likely Sloth and others. It's almost as if he has something he is participating in for almost all tastes.