The ProgSpace List 2016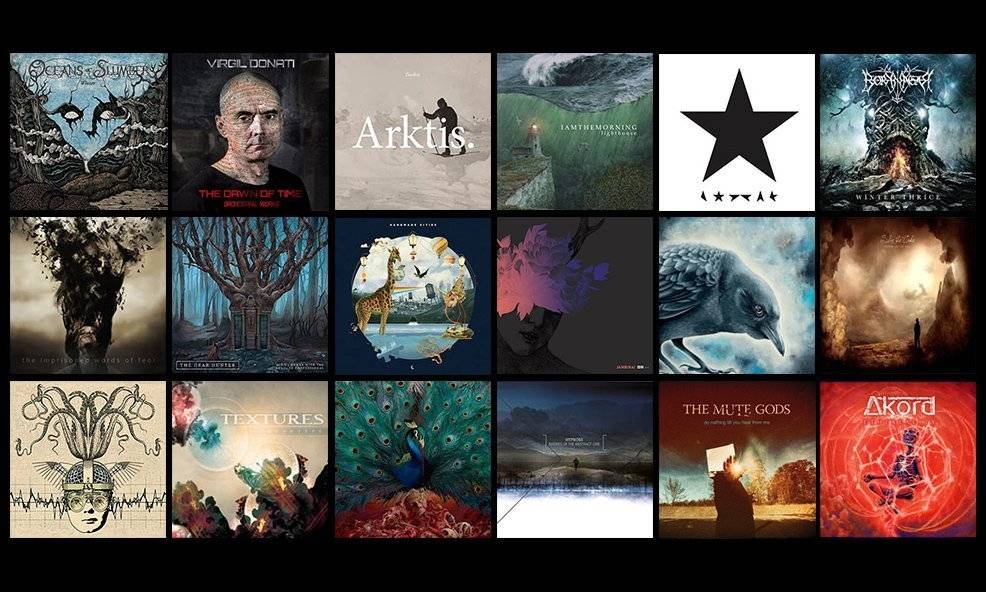 Our editors share their most memorable albums of 2016 – a list of great releases you might or might not have heard of yet, without a specific ranking.
Raimond
Akord – Ethereality
Brilliant debut album of a young Scottish band, delivering a wonderful blend of progressive hard & heavy rock and prog metal, mainly Influenced by Tool, Karnivool and many more.
https://akordofficial.bandcamp.com
Listen in Spotify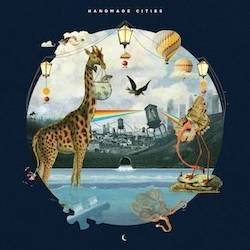 Plini – Handmade Cities
First full album of Australian guitar virtuoso who blends instrumental djent with ambient jazz arrangements to new heights.
https://plini.bandcamp.com/album/handmade-cities
Listen in Spotify
Virgil Donati – The Dawn of Time
An album that is overseen by most: Drummer extra-ordinaire and most unique heavy fusion composer Donati creates a contemporary orchestral arrangement around his drum set.
Jambinai – A Hermitage
"We want to provide a modern sound in folk music" says this Korean band and combines their local folk with post rock, using Korean folk instruments and modern electric guitars to create stunning sonic landscapes.
http://bellaunion.com/artists/jambinai
Listen in Spotify
Textures – Phenotype
The Dutchies re-adjusted their approach by reducing some of the grunts and adding a lot of fine harmony layers to their clean vocals for the sake of a much more delightful sound.
http://texturesband.com
Listen in Spotify
————
Dario
HYPNO5E – Shores of the Abstract Line
With their third full length album, french post-core band HYPNO5E accomplished two things: they convinced me that it is possible to put out an album from this relatively new sub-genre and getting my number one spot for my Best of 2016 list. And that a philosophical concept doesn't have to be restricted to one language.
https://hypno5e.bandcamp.com
Listen in Spotify
Oceans of Slumber – Winter
Oceans of Slumber from Texas took my heart by storm with the sublime "Winter". Old school vibe, doom and black metal influences, gorgeous vocals and a cover of 'Nights in White Satin' with blastbeats: Winter is coming, no doubt about that! What's not to love?
https://oceansofslumber.com
Listen in Spotify
Slice the Cake – Odyssey to the West
International collaboration Slice the Cake, now sadly defunct, present an overall far more brutal take on whatever-core (my new favorite word) than HYPNO5E, thus "Odyssey to the West" is heavier to digest. But it is such a complex masterpiece, that I just can't help but to listen to it over and over again, despite my addiction to melodies.
https://slicethecake.bandcamp.com
Listen in Spotify
Verbal Delirium – The Imprisoned Words of Fear
Mastermind Jargon and his fellow musicians of Verbal Delirium exceeded all expectations with their newest album. While the previous two albums were oscillating between '(just) good' and 'heartbreakingly beautiful', "The Imprisoned Words of Fear" goes five steps forward, delivering a stunning and surprising take on Progressive Rock.
https://verbaldelirium.bandcamp.com
Iamthemorning – Lighthouse
Chamber Pop duo iamthemorning from St. Petersburg in Russia dropped their "Lighthouse" via Kscope to widespread acclaim. But Marjana Semkina and Gleb Kolyadin could well do without the namedropping of several guest artists, as their compositions speak for themselves. Immersive and ethereal.
https://iamthemorningband.bandcamp.com
Listen in Spotify
————
Van
Ihsahn – Arktis
The riffs and variety of metal styles, the complexity of the emotions in display, the perfect mix of clean vocals and growls, as well as the always beautiful and velvety vocals from Einar Solberg (Leprous), the excellent musicianship, the complexity of many passages along with easy-to-follow melodies, additionally some electronic vibes. All this creates a unique atmosphere that really takes you into the Arctic regions. Ihsahn created such a diverse metal album that can be considered as a prog act, and one of the finest right now. Ranging from heavy influenced 80's style metal, to some electronic popish elements, to the brutality of his history as one of the icons of Norwegian Black Metal, and always present, those elements of prog that make this album, in my opinion, one of the most diverse, complex and complete progmetal albums of the latest years!
http://www.ihsahn.com
Listen in Spotify
Borknagar – Winter Thrice
Keeping up in the north, the Norwegian veterans, for some just black metal (I've never considered them such), but since many many years actually embracing prog more and more, to a point I consider them to be halfway between prog metal and prog folk keeping their roots in some form of dark metal. Weird mix huh? But is what it makes Borknagar one of my favorite bands since years. With "Winter Thrice" they reached new levels both in composition (music and lyrics) and technicality. The addition of drummer 'young God' Baard Kolstad, (and bass recorded by, also Leprous member, Simen Børven) added such a level of power and refinement on the rhythm section that can only be described by listening to the homonimous "Winter Thrice" or "Panorama". Every time I listen to this song I try to figure out what is Baard doing there! The vocal melodies is one of those elements that really define this band so especial, and indeed this album features all singers in the band's 20 years history: Vintersorg, ICS Vortex, Kristoffer Rygg, Lars Nedland, and an appearance of Pål Mathiesen, who was in charge of the majority of the vocals during the tour replacing Vintersorg. Lyrically, the exploration of the themes about nature, universe and life has always been a subject close to my heart, this combined with the beautiful melodies and ambient created by these Norwegian masters is just pure bliss for my soul.
http://borknagar.com
Listen in Spotify
Iamthemorning – Lighthouse
This duet have been rising on the spotlight since quite some time, but it was with their latest album "Lighthouse" that they reached levels they never dreamed of. The Russian duo managed to bring forward a musical jewel. In my humble opinion, this album goes beyond what is Progressive rock music, this is just MUSIC. Beautiful, soulful, transformative, it just takes you into a journey you didn't expect. This album is simply beautiful and well crafted. With melodies and lyrics that really reach you and turn you inside out. Some melodies just stay in your mind and heart playing over and over again. This masterpiece is guided by the grand piano from Gleb Kolyadin and the ethereal and charismatic, almost theatrical, voice from Marjana Semkina, alongside guest musicians with diverse instruments, from Scottish bodhrán, to a half orchestration (violins, trumpets, cello, etc), as well as big names on the prog world like Colin Edwin (Bass, Porcupine Tree), Gavin Harrison (drums, Porcupine Tree, King Crimson, The Pinnaple Thief) and guest vocals by Mariusz Duda (Riverside). This album is a musical jewel, with beautiful arrangements and textures, casting so many different lights and moods. A very well made crossover with elements of classical music, classic prog rock, folk and ethereal passages that follows on a musical journey, background of a mental breakdown.
https://iamthemorningband.bandcamp.com/
Listen in Spotify
Thank you scientist – Stranger Heads Prevail
I had no idea what to expect when I read I should listen to a band called "Thank you Scientist"….. well the name itself gave me a hint: this is going to be weird……… My hint was not so far from reality. OhMyGawd! When I listened this album for the first time it was like a bright tunnel of light opened from my speakers to the heavens. Finally something truly creative, truly daring, truly odd, truly wild and at the same time beautiful, catchy, technically perfect and that combination of a funky brass band with progrock mastery, the soft vocals and those higher range melodies that bring me so close to two of my favorite "odd" prog bands out there, Swedish 'A.C.T.' and fellow countrymen 'Ritual'. This was for me: instant love!  This 'weirdos' from New Jersey hit a string for me. This album makes me dance, makes me jump, makes me headbang, makes me singalong (even if I don't know well the lyrics yet!), it is a musical journey through elements of classic music, brass band, funk, prog geniality à la Zappa or King Crimson, with that fresh new sound that reminds me to Mars Volta or Coheed and Cambria. If you want a bit of everything, go and listen just to 'Rube Goldberg Variations', simply awesome! This new wave of very creative and daring prog bands from USA are really something to have your eyes and ears on to! This album is going to stay with me for a long long time!
http://www.thankyouscientist.net
Listen in Spotify
The Mute Gods – Do nothing till you hear from me
Nick Beggs, Marco Minneman and Roger King. 3 big names on the latest years in the Prog scene, floating around even bigger names like Steven Wilson and Steve Hackett. So this album and this new band must be good… and oh boy they are! First surprise is the opening, rather pop oriented, starts this album with a synth intro that gives way to catchy melodies guided by the mesmerizing and very pleasant Beggs vocals. But don't be fooled by the catchy, 'happy-tuned' songs. Lyrically this album is dark, and the mix of this darkness with the easy, sweet melodies makes it, in my opinion, even darker, full of ironies and sarcasm, but sweet and to the point. Very much like the frontman Beggs himself.  Though not a concept album, all songs deal about the current state of things in this world, from State control, internet trolls, modern relationship problems, and family relations in times of hardship. Musically speaking this album is a masterpiece of easy-to-listen, but very well crafted prog rock. Many tunes could easily be streamed on any radio station worldwide, but to the trained ear, you can find so many rich elements that these versatile guys can do. You can easily find the influence of many years working alongside Wilson or Hackett, but it has plainly the fingerprint of its creators. To that add the guest appearances from drummers Nick D'Virgilio and Gary O'Toole (Hackett), and on vocals on the closing track "Father Daughter", Beggs shares with her daughter Lula Beggs. Though not a virtuoso, technical, 'blow-your-mind' album, this is a round album, where all elements are joined to create a single solid piece of quality Progrock that will stand in time and be the base for some more goodness to come. I'm already excited waiting for the new album "Tardigrades Will Inherit The Earth" to be released this year's Feb. 24th!
http://themutegods.com
Listen in Spotify
————
Matt
Opeth – Sorceress
Seen by some as a full album reference to the 60s, and by others as yet another boring Opeth record without the beloved Åkerfeldt growls, I find it actually quite groovy and enjoyable throughout. Of the post growl era, it's actually my favorite. "The Seventh Sojourn" – so beautiful!
http://www.opeth.com
Listen in Spotify
Ihsahn – Arktis
Sorry for the repetition, but Ihsahn solo has probably been my discovery of the year so I just can't not have it in this list. Not only does Arktis flow over of ideas with it's mix of Black, Heavy and Progressive Metal, it also fully lives up to it's title, with the chilly and cold feeling it creates thanks to it's perfect production. Also, "My heart is of the North" could be my life's theme.
http://www.ihsahn.com
Listen in Spotify
The Dear Hunter – Act V: Hymns With The Devil In Confessional
Another revelation in 2016. Finally, with the fifth album of the "Act" series, I got to know and love the music of The Dear Hunter. Full of creativity, musical references – even to Frank Sinatra ("Mr. Usher (On His Way to Town)") and beautiful melodies. All that held together by Casey Crescenzo's special voice, that reminds me of Coheed and Cambria's Claudio Sanchez. While you're at it, don't miss Act I to IV!
http://thedearhunter.com
Listen in Spotify
David Bowie – Blackstar
David Bowie. One of the greatest losses of 2016. He will be dearly missed, but he left us one last masterpiece to enjoy. I know it's not the classical progressive rock, but it sure is nothing but progressive in every way. Every song on Blackstar comes with it's own personality, but still is so Bowie.
Blackstar (Youtube)
Listen in Spotify
Big Big Train – Folklore
Something more classical, Big Big Train's Folklore is a collection of beautiful melodies in the spirit of good old progressive rock. Yes, as so often in retro-prog you can hear Genesis or Jethro Tull throughout the album, but it's all so well made that I can easily forgive it. The Brits deliver a perfect soundtrack for cozy winter nights on the sofa.