Leprous – Aphelion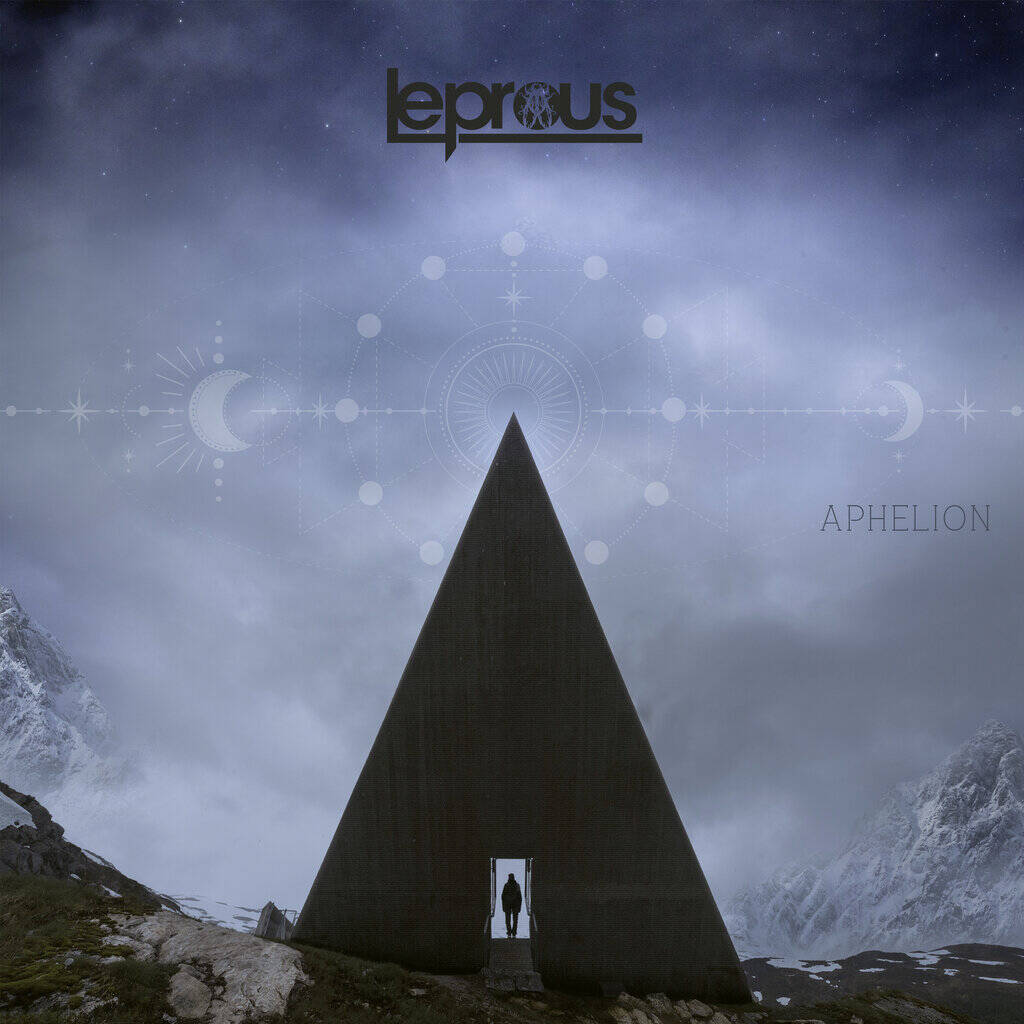 From the first sounds of that prepared grand piano of 'Running Low' until the very last screams of 'Nighttime Disguise': Norwegian artrockers of Leprous have done it again! Filling an album to the brim with emotionally engaging music, so heart-wrenchingly emotional that you just don't seem to be able to escape its clasps. Wait what? Screams? On a Leprous album? Let's start at the beginning.
12 years after their stunning, Opeth-y (or Opeth-esque?) debut album "Tall Poppy Syndrome", a whole decade after their schizophrenic, all-over-the-place tour de force that was their sophomore effort "Bilateral", Leprous present their seventh studio album "Aphelion". It's the first time that they managed to record three albums with the same line-up, and it shows in every little sound and note: "Aphelion" is the natural successor to "Malina" (2017) and "Pitfalls" (2019), and yet it is so much more.
Leprous – Running Low (click here if the video doesn't play)
Anyone who has followed the Leprous journey in recent years knows that long gone is any sign of a 'metal' sound in their sonic palette. What they have achieved with "Aphelion" exceeds any previous hint at greatness. It is their masterpiece to date and with it, they have managed what seemed impossible: surpassing the already exhilaratingly high levels of "Malina" and "Pitfalls". But how?
Having the audacity of mixing their arguably poppiest chorus in 'Running Low' ("miracle miracle miracle" truly is Eurovision worthy, even if vocalist/songwriter Einar Solberg once said he doesn't want the Eurovision melody from "White" anymore, anyone could have it: this is his true Eurovision melody) with the first real Cello solo by – you guessed it –  quasi-sixth band member Raphael Weinroth-Browne in Leprous' (studio-)history.
Even more, with 'Running Low' they have created a track that is a worthy application for the next James Bond theme song. They are the second Norwegian band to write such a song this year as Meer gave us the first example with their track 'Beehive' back in March. In my opinion, both these tracks are better suiting, and especially more epic than Norway's 1987 contribution (A-ha's 'The Living Daylights'), or the current 'No Time To Die' by Billie Eilish.
Finally truly unleashing Robin Ognedal's Strat-wizardry on songs like 'All The Moments' (Bon Jovi anyone?) and 'The Shadow Side'.
Channeling their inner Depeche Mode synth-magic in 'Out of Here' and 'On Hold' to name just a few examples or even touching Stranger Things vibes in 'Have You Ever'.
And perfecting their songwriting formula (see how their formula turns to Gold!) of soft beginning, slowly pushing towards a gigantic explosion… Even with another certified 'Alleviate'™ moment halfway through 'On Hold' that somehow comes across as half as cheesy yet with double the impact compared to its direct predecessor.
Leprous – The Silent Revelation (click here if the video doesn't play)
Baard Kolstad's intricate drumming is still omnipresent of course, yet never overshadowing the songs. Tor Oddmund Suhrke's signature falsetto backings are more important than ever. And on top of it all an Einar Solberg at the top of his game with a vocal performance that can only be described as jaw-dropping and face-melting. 2020 single 'Castaway Angels', that was thought to stay stand-alone like 'Golden Prayers' made it onto the album as well, perfectly leading into the rollercoaster closer, the aforementioned 'Nighttime Disguise' with its screams towards the very end, that the band had written and recorded with some guidance/directions/suggestions from fans who had payed to watch a stream of them in the studio. And despite this very unorthodox approach, it all falls into place and matches the album perfectly, just as 'The Sky Is Red' was the perfect ending for "Pitfalls".
'Silhouette' and 'The Shadow Side' present themselves a bit more compact than the sprawling epicness of the rest of the album, so they run the risk of being overlooked a little. Still, their melodies know exactly how to cling to your auditory canal.
Leprous – Castaway Angels (click here if the video doesn't play)
In the end, every song on "Aphelion" has the potential of becoming a "hit single", and even though there are some similarities in song structure as mentioned before, every song has got its very own identity and sound, making it the most varied and diverse Leprous album (excluding the overall bonkers "Bilateral"). In this gigantic form of their lives, Leprous are truly unbeatable. Their popularity will skyrocket even more, especially since they knew how to make the pandemic work for them like hardly any other band by constantly coming up with new streaming ideas, thus never being 'silent'. On the contrary, their online presence was even more, well, ever-present before, so it seemed.
Is the music on "Aphelion" groundbreaking no matter for which genre? Probably not, but it is groundbreaking for Leprous and any band in the 'progressive music' circus right now. Of course, Leprous are not the first prog (or even metal) band to evolve towards a more accessible style, on the contrary. It even has become somewhat of a trend in modern prog metal to incorporate modern pop influences, like VOLA or Sleep Token for example, or going all out 80s synth pop like Ulver, Muse or most lately Hail Spirit Noir. But Leprous are somehow more of an antithesis to that movement, as their sound has a certain timeless quality to it. Neither is it trying to sound modern, nor does it come across as nostalgic or, god forbid, even dated. But it is always organic, raw yet crystal clear and highly emotional and deeply human at all times.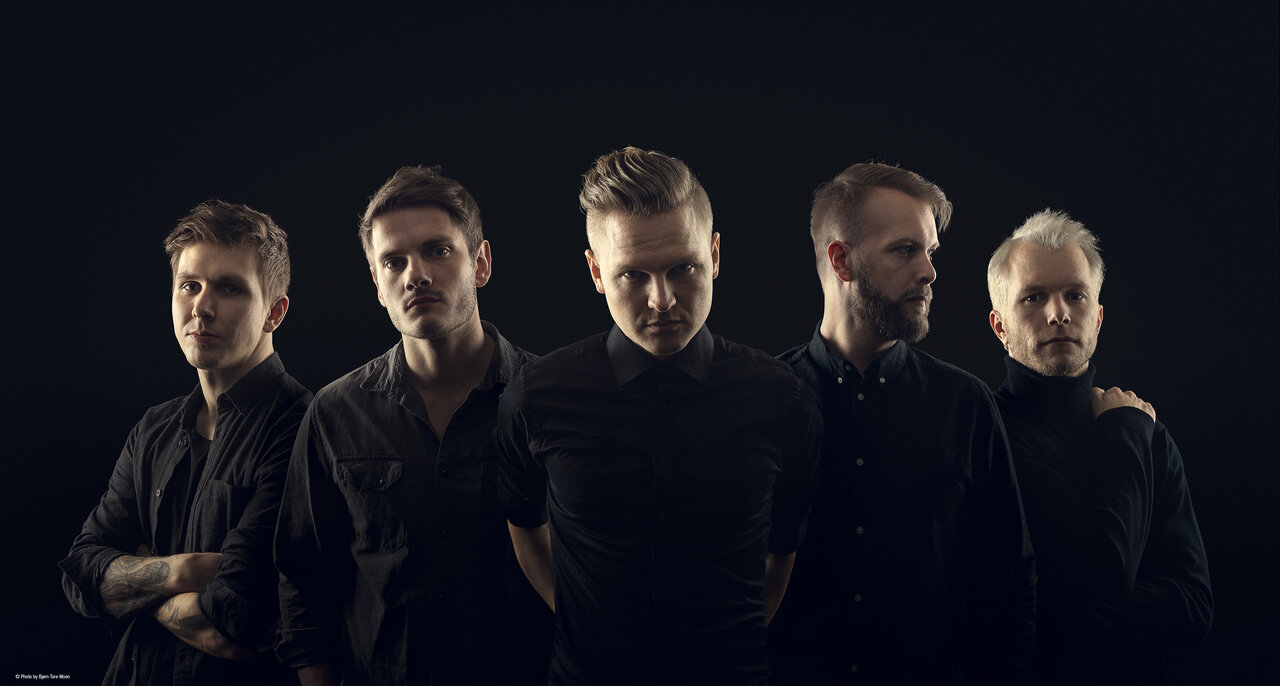 With "Pitfalls", Leprous had set the bar in vertigo-inducing heights already. With "Aphelion", they have now made the perfect jump for gold! And I haven't even touched on the emotional content of the lyrics, but let me just say that they are very relatable and sometimes hit almost too close to home for anyone who has ever suffered from depression and anxiety. So in that regard it is the direct continuation from "Pitfalls" as well. Another masterpiece.
Tracklist:
Running Low
Out Of Here
Silhouette
All The Moments
Have You Ever?
The Silent Revelation
The Shadow Side
On Hold
Castaway Angels
Nighttime Disguise
bonus tracks:
A Prophecy To Trust (02:59)
Acquired Taste (Live 2021)