The Wring – The Wring² Project Cipher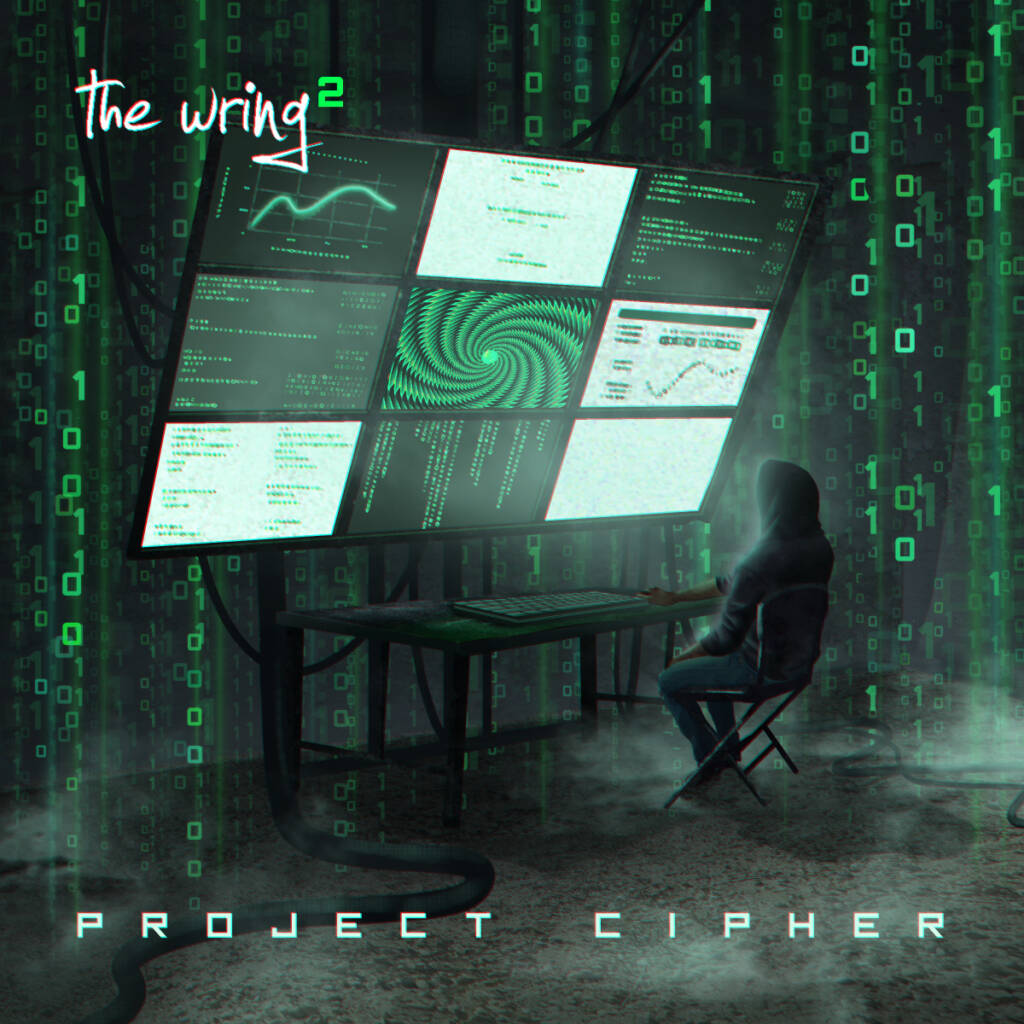 When I first saw the tracklist on The Wring's new album, "The Wring² Project Cipher", I had to investigate further. There are only seven tracks, which immediately suggested the possibility of some longer numbers. That's not the case, every track is under five minutes long and the whole album is under thirty minutes. However, upon the first listen, came the realisation and acknowledgement that sometimes good things come in small packages.
This is the band's second full release, their first being a self-titled album in 2017. When I say band, this is actually the work of guitarist Don Dewulf with some special guests. On vocals, we have Marc Bonilla (Keith Emerson Band, California Transit Authority, Glenn Hughes). The bass duties are shared between Bryan Beller (Joe Satriani, The Aristocrats, Dethklok, Steve Vai) and Jason Henrie. The drummer for all the tracks is the renowned Thomas Lang (Robert Fripp, Peter Gabriel, Robbie Williams). Jason Sadites also appears on one track with a guitar solo.
Sporting a Matrix like album cover created by Melissa Friesen, the music is described as rock with bits of proggy stuff hidden inside. I would say, in places it also actually leans quite heavily towards progressive metal, in others funk and blues. What is for sure, it sounds professional, and everyone involved is obviously more than capable technically.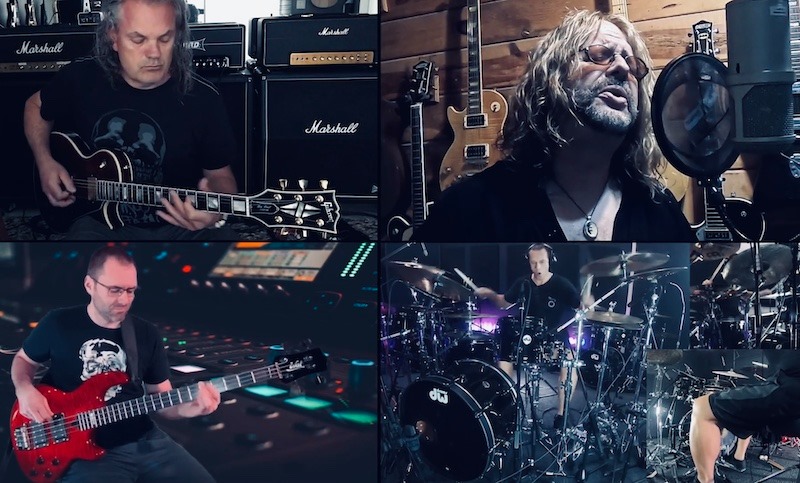 The album kicks off with 'The Light' in a fairly relaxed fashion. A short drum roll brings in laid back guitar and growling bass. This picks up when vocalist Marc Bonilla comes in and the song builds, with complex guitar and bass runs. Don first intended the song to be heavier than it turned out. That was due to Marc's vocals that seemed to work well with the shifting time signatures. By the end of the track, it does in fact, become quite a heavy rock number anyway.
Originally it was intended that Jason Henrie would play bass on all the tracks. Due to personal commitments, he gave Don a couple of suggestions for bassists to complete the album. Don hopefully contacted both Bryan Beller and Stu Hamm.  Stu was interested, but unavailable due to other commitments. Bryan jumped at the chance and Don offered him the job. He then messaged Stu back to let him know, only to be told that he could now do the project. Don ruefully commented, "I'd already committed to Bryan, so I had to turn down Stu Hamm!! How crazy is that?".
One of the four tracks that Jason did finish is the only instrumental on the album 'Cipher'. Don used a 7 string Jackson guitar on this track, giving his sound a massive low end. There are great guitar and bass solos which form a combined homage to Rush's YYZ and Mastodon's March of the Fire Ants. The result of all this is very enjoyable guitar, bass and drum work out with multiple time and mood changes.
The Wring – 'Cipher' – Playthrough (click here if the video does not play)
'Steelier' was written with a jazzy progression in the spirit of Steely Dan. Don named the rough early version in that context and the title stuck. The lyrics speak about perseverance and maintaining one's wonder in the face of adversity.
'Dissension' is an out and out rocker. Don went for a Dio vibe with the lyrics, trying to capture some of that 'strength in phrases' approach. There's a reference to Triple 6, which Don says is a reference to the devil in all of us. It has a catchy chorus with great hook lines. Halfway through the pace slows and we get an amazing guitar solo from Jason Sadites.
The last track 'Touch' is perhaps the most complex number. It goes through thirteen time-changes. Some of these are almost imperceptible because of all that's going on, smoothing the whole thing out. There is one time signature change that is very noticeable because it has a short lead break riding over it.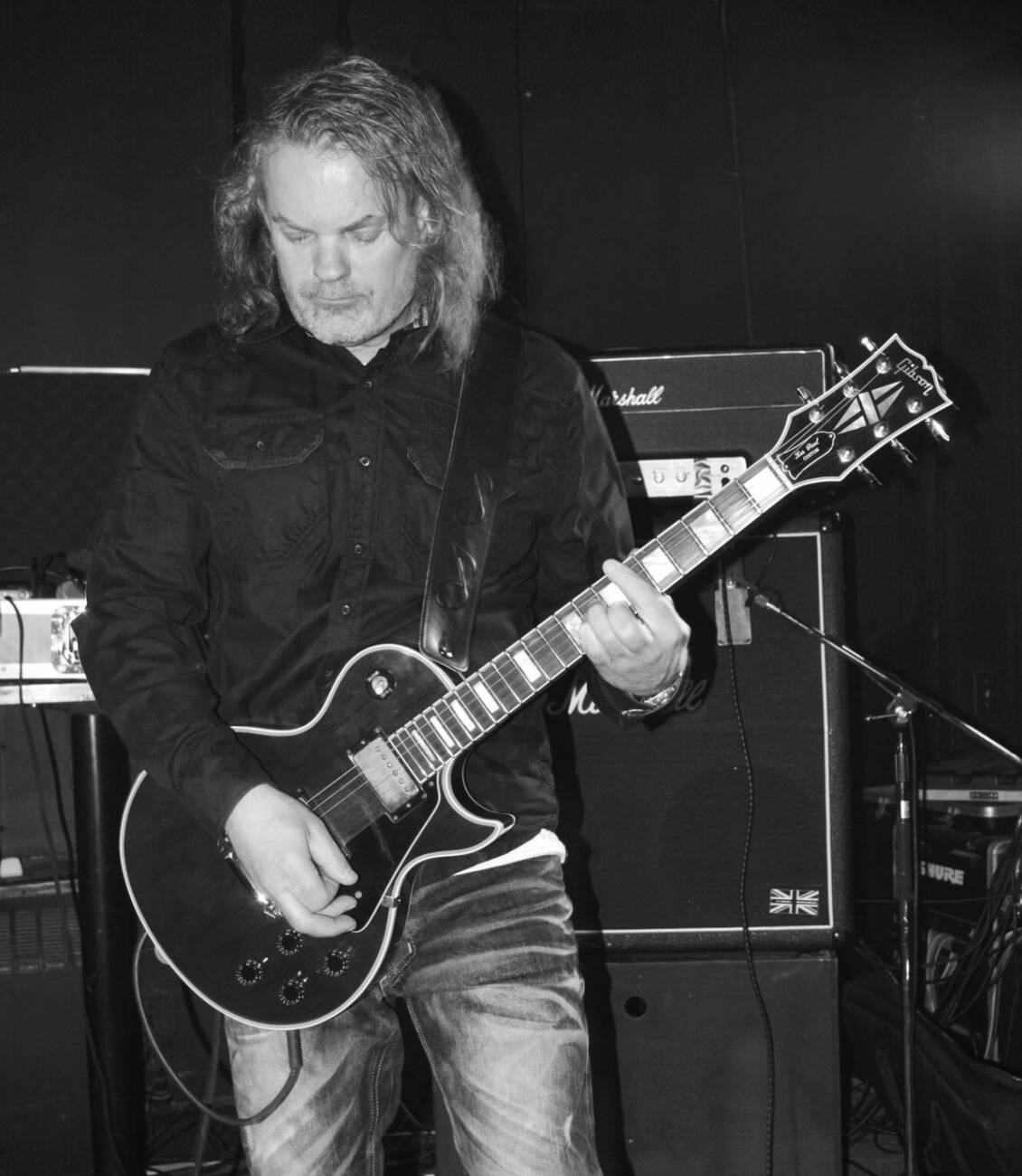 What sounds at first to be a straight-forward rock album, turns out to be so much more. It's a tad short, but sometimes less is more. You can hear many influences in these tracks, some of them familiar, but The Wring have stamped their own identity all over it. This should keep you going for the time being but expect more from Don Dewulf with The Wring3 already in the recording stage!
Track Listing:
The Light (4:10)
Sorceress (4:44)
Cipher (4:29)
Steelier (4:25)
Dissension (4:08)
Dose (3:27)
Touch (4:29)