Valence – Cognitive Dissidents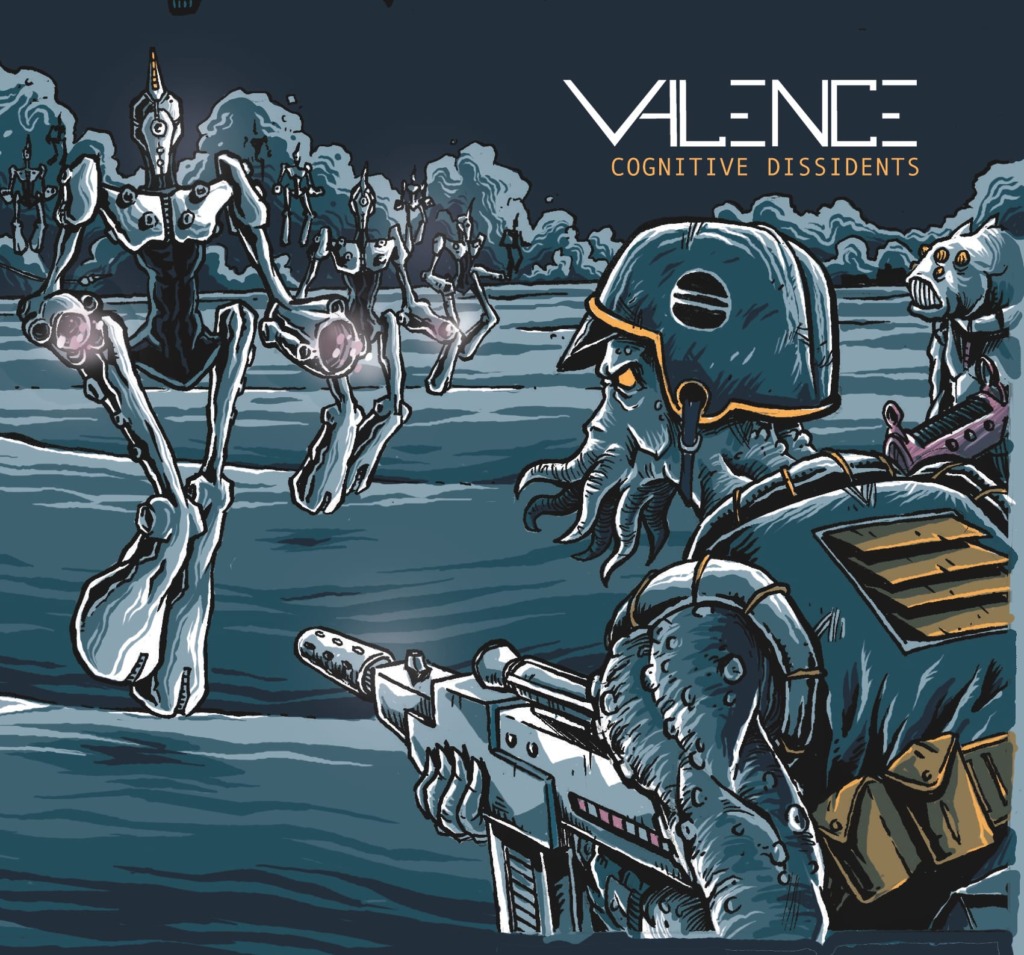 I went into this one pretty much blind. I didn't really know what to expect from Valence, except that they were apparently very good technical musicians. The American quartet already released a full-length debut in 2012, titled "Sleepwalker", as well as a couple of EPs, and they have opened for renowned acts such as Scale the Summit and Angel Vivaldi. With their new release, titled "Cognitive Dissidents," Valence are soaring up the charts as one of my favorite instrumental metal bands. I am very intrigued!
Valence blends music styles in a way I personally have never heard before. Metal, jazz, classical (there are even upright bass, cello and violin performances by the band members themselves!), jam and more. Still, for all the complexity and variance of the music, it is described as offering "a passport to a new state of mind that is cerebral, available, and emotive". Personally, I really find the music very available. Heavy, but still melodic and, at times, melancholic. This album has all the ingredients for an engaging and boundary-pushing display of instrumental metal. So, are they engaging at all?
Yes.
The album starts off with its strongest track. If anyone related to the band reads this, is the title 'Damnit, Lana!' a reference to animated comedy show Archer? I hope it is. Anyway. This song is so full of catchy riffs and melodies I hardly know where to begin. Guitarists Michael Buonanno and Geoffrey Schaefer show off their tapping prowess right off the bat, before the heavy side starts showing. But right after, a softer part with a nice guitar solo comes in, but this starts to almost immediately build up and become heavier and heavier. It's like they're giving you a "gotcha." The riff starting around 2:24 is practically impossible not to bang your head to. I feel like the genre fusion is very prominent in this track, and I love it! Even bass player Wilhelmus Sapanaro chimes in with a tapping solo. I don't even know what more to say about this song, it's just so… GOOD!
Damn, these guys can play
'Prelude: Parlance of Our Time' feels like it takes a step back. It's a shorter track, at 2:12, and has a certain light-hearted, uplifting feel to it. The next set of songs is a trilogy that the band refers to as "The Dude Suite." The band members are all big fans of The Big Lebowski, and the three song titles are all taken from the movie. The first one, titled 'If You're Not Into the Whole Brevity Thing,' takes us back to the feel of the first track, but at times manages to sound even heavier; it almost goes into djent-territory with the riffs at 0:50 and 03:26. Solid song, with even more catchy guitar work going on. Probably a fan favorite live.
Part 2 of the trilogy, 'Calmer Than You Are,' is where the more melancholic side of Valence shows. The slow, gentle guitar gives a pleasant start, but at times the sound distorts ever so slightly, giving the song a little bit of a creepy vibe. In a good way. This builds up over the course of the song, and when the heavy part kicks in, the melody keeps going, still with the distortion. It makes for a cool effect that adds interesting details to a song that's in a bit of a different vibe than the rest. Part 3 is called 'Preferred Nomenclature.' This track features so much variety! From quick taps to catchy grooves to soaring melodies to a nice, mellow middle part. It's interesting to listen to how seamlessly these transitions go.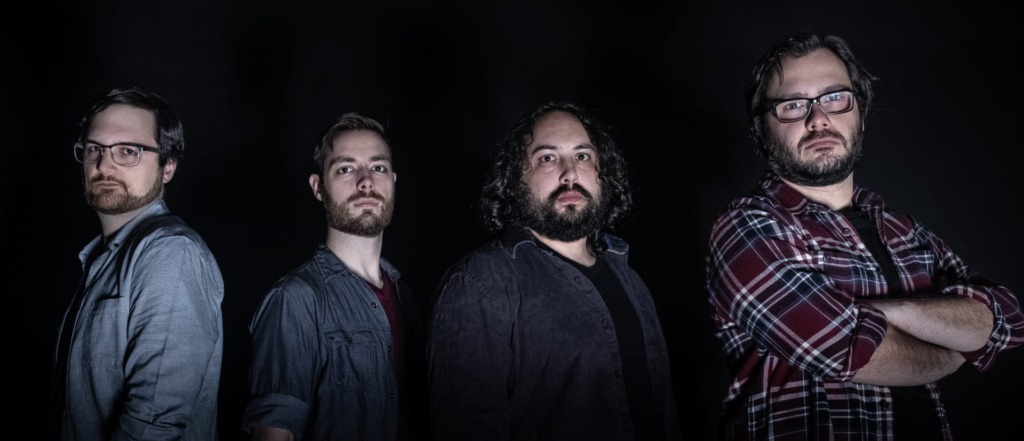 'Walrus' starts off nice and soft, and eventually breaks into the riffing prowess I've come to associate with the band. But this time, at around 2:28, the band just decided "you know what, let's just play whatever we feel like." It's like they decided to do a mid-track, funk-inspired  jam session. But it works! The rest of the song plays out with another solid set of catchy riffs and energetic drum work.
And so we come to the final track of the album. 'Red Sky at Morning.' In the beginning, the melancholic side is showing again. A nice, calm start to an almost 15 minute epic. Still as heavy and catchy as ever, but at 06:25 it breaks into an unexpected jazzy vibe. The guitar solo is hard to place; it sounds like it takes inspiration from jazz, blues and classic rock all at once. The end of the song initiates a build-up to a crescendo that includes some choir-like chants to finish it all off. A worthy end to a great piece of music.
Valence manage to make an extremely intriguing piece of instrumental metal. The individual performances are all stellar, from guitarists Buonanno and Schaefer providing extremely versatile guitar work, to drummer Chris Romano maintaining a very tight, energetic and solid performance throughout the entire album, and bass player Sapanaro bringing some really cool bass parts, particularly prominent on 'Damnit, Lana.' Even though the songs are long, featuring riffs that may seem jammy and repetitive to some, the music never gets boring! It's a very well-crafted and substantial experience, and if you are a fan of bands like Scale the Summit and Between the Buried and Me, Valence will be right up your alley.  "Cognitive Dissidents" has without a doubt made me extremely interested in this band, and I really can't wait for an opportunity to see them live! I feel like it's going to be a hell of a show.
Track listing:
Damnit, Lana!

Prelude: Parlance of Our Time

I. If You're Not Into the Whole Brevity Thing

II. Calmer Than You Are

III. Preferred Nomenclature

Walrus

Red Sky at Morning