Very Prog Festival – Trailer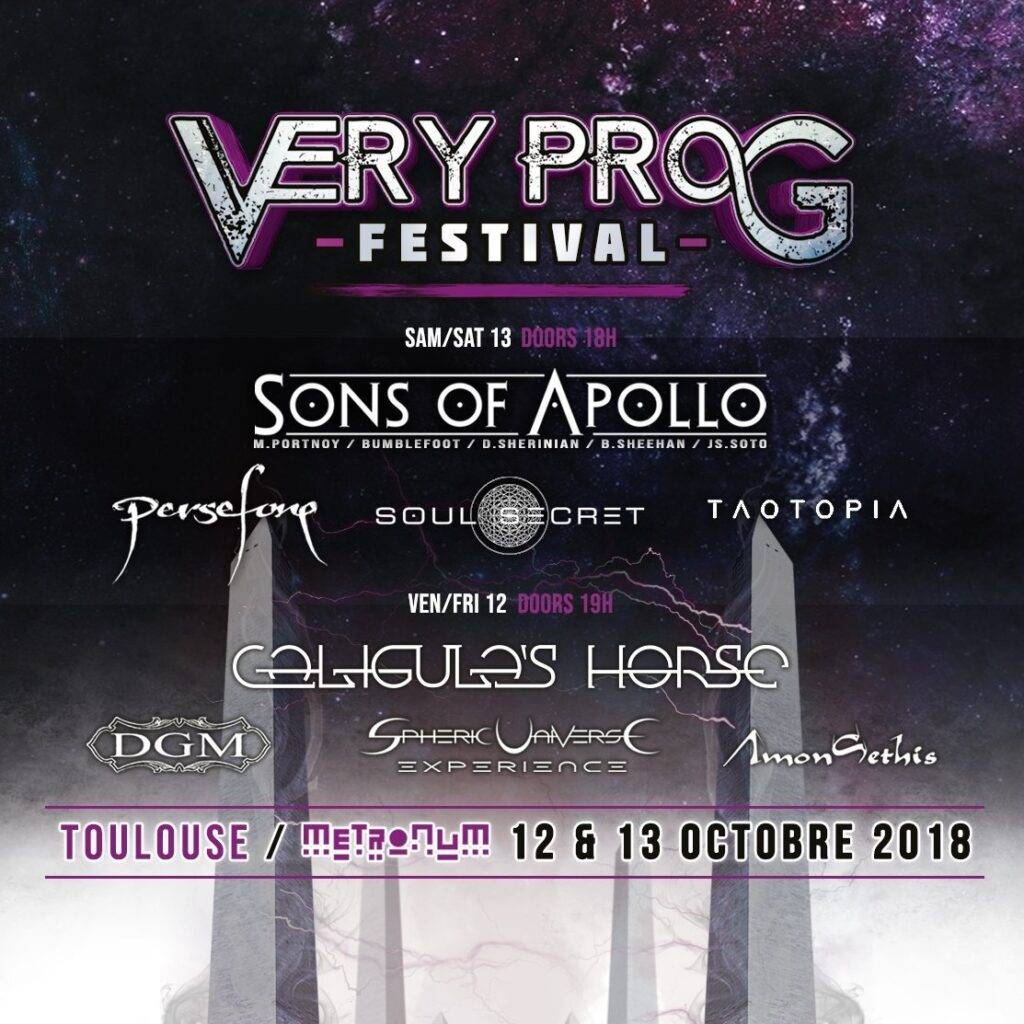 We all at The Progspace team, are proud to be partners of the brand new Prog Metal festival Very Prog Festival, to make its debut on 12 and 13 of October 2018, in the beautiful historical city of Toulouse, southern France.
Our team will be there to bring you the highlights and photo galleries of the 2 day event. It will happen in just one month, so run and get your tickets and don't miss the opportunity to witness the birth of a festival that promises great things ahead! And of course, don't miss the incredible international premiering line-up!:  Sons of Apollo (USA), Caligula's Horse (Aus), Persefone (And), Spheric Universe Experience (Fra), DGM (Ita), Soul Secret (Ita), Amon Sethis (Fra), Taotopia (Fra).  Watch the teaser trailer below.