Vvon Dogma I (ex-Unexpect) unleashes debut album The Kvlt of Glitch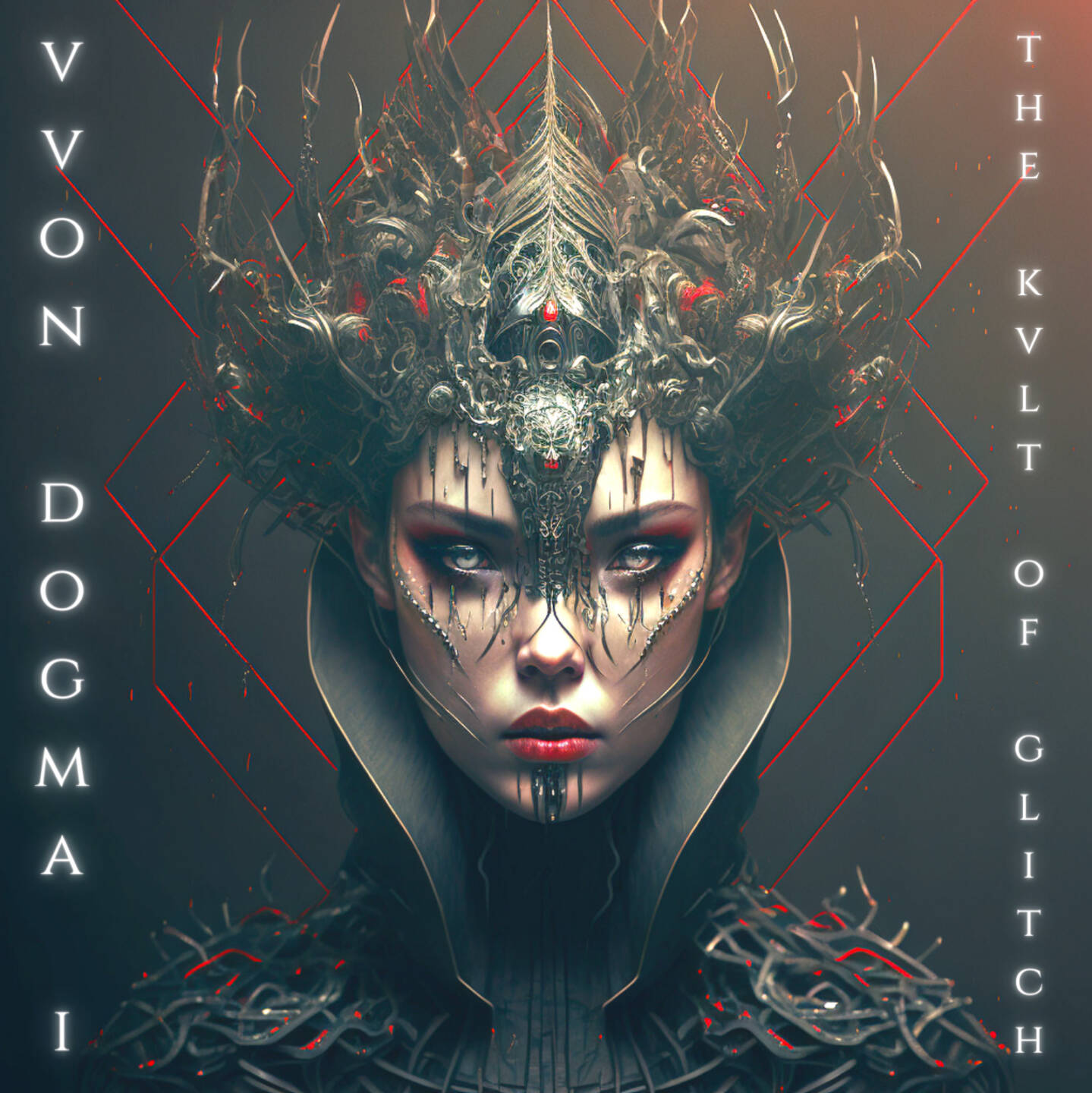 Just around 5 1/2 years after the release of their debut EP "Communion" in October 2017, Canadian experimental prog metal project Vvon Dogma I is finally back with their first full length album, entitled "The Kvlt of Glitch".
Vvon Dogma I came to be mostly out of 9-string bassist ChaotH's desire to experiment with different lower tunings and different sounds. He was already starting to think of a side project but when his previous band Unexpect disbanded he slowly but surely started creating another entity to keep experimenting and crafting. The album"The Kvlt of Glitch" was produced by Chaoth along with Blaise Borboën-Léonard, Chris Donaldson (Cryptopsy), and Dave Evangelista and was mixed and mastered by Max Lacroix at House of Gain Studio.
Band founder and bassist Frederick Filiatrault (ChaotH) adds:
"Musically I come from a world where you have to dare to do something different so… hopefully this album takes the listener a bit out of their comfort zone. If it can reach and touch just one person I'll be happy. Again coming from a band (Unexpect) that reached tens of thousands of people worldwide, it's quite humbling to start it all over on my own so I'll just be happy to put it out there really."

"As for the album itself, it's basically me paying tribute to every period of different influences that I had in my life, from 90's alternative and  nu-metal to modern electronic and ambient music and everything in between. It's very freeing in a way to be the main songwriter because  you don't really have to fight for your ideas, whatever goes so, it's a glimpse of my psyche. Lyrically it's very much fueled by dark feelings  that have been following me my whole life. Very personal yet vague as fuck."
Listen to "The Kvlt of Glitch" right now:
Vvon Dogma I – Album and Live Band Lineup:​
ChaotH (Frederick F) – 9 String bass
Kevin Alexander – Drums
Yoan MP – Guitar
Blaise Borboën – Synth, Strings, Production
Album Recording Credits:​
• All songs performed by: VVON DOGMA I
• All songs written by: CHAOTH and VVON DOGMA I (except 2+2=5 written by Radiohead)
• Produced by: Blaise Borboën-Léonard, Chris Donaldson, Dave Evangelista, Chaoth
• Mixed by: Max Lacroix at House of Gain studio
• Mastered by: Max Lacroix at House of Gain studio
• Album Artwork by: Patrick Filteau and MidJourney