3 new prog EPs and a live album that will save your weekend
Releases of the week 12/2021 with Storchi, Dimai, The Hirsch Effekt, Kyros and more...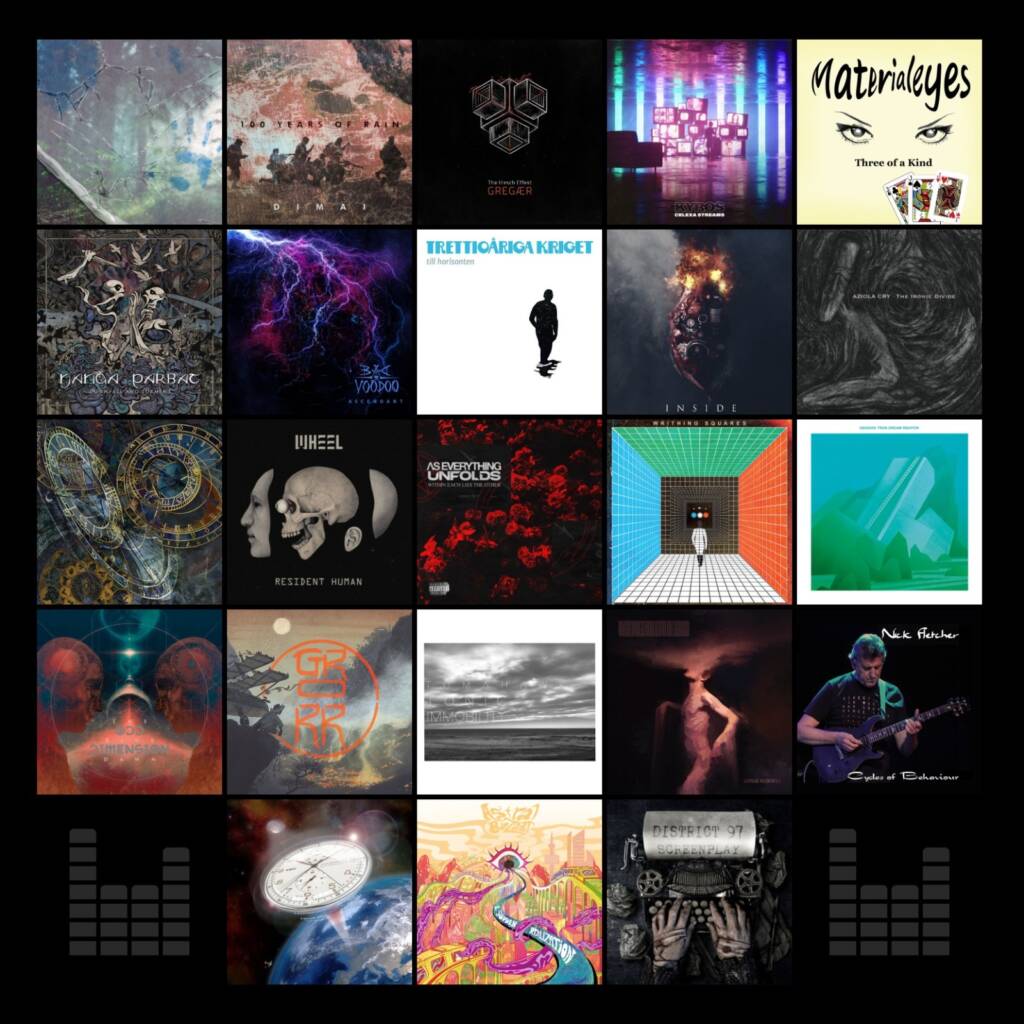 This week on our Releases of the Week Highlights, we have instrumental flute prog metal from Israel with Storchi, two German acts with Dimai and Art-Core legends The Hirsch Effekt plus a live compilation from the UKs prime purveyors of Disco Pop Trash, Kyros. What's your favourite release of the week?
More releases for 26 March, 2021
Materialeyes - Three of a Kind (March 21, Davwilmar Music)
Nanga Parbat - Downfall & Torment (March 23, Sliptrick Records)
Bad Voodoo - Ascendant (March 24)
Trettioåriga Kriget - Till Horisonten (March 25)
Next Door to Heaven - Inside EP (March 25)
Aziola Cry - The Ironic Divide (March 26) Read Our Review
John Holden - Circles in Time (March 26) Bandcamp Read Our Review
Wheel - Resident Human (March 26)
Grorr - Ddulden's Flight (March 26, ViciSolum Records)
Andromida - Hellscape (March 26)
As Everything Unfolds - Within Lies the Other (March 26, Long Branch Records)
Stepson - Learning to Let Go (March 26, Sharptone Records)
Genghis Tron - Dream Weapon (March 26, Relapse Records)
Odd Dimension - The Blue Dawn (March 26, Scarlet Record)
Writhing Squares - Chart for the Solution (March 26, Troubled in Mind Productions)
Tomahawk - Tonic Immobility (March 26, Ipecac Recordings)
Blindfolded and Led to the Woods - Nightmare Withdrawals (March 26)
Cosmograf - Rattrapante (March 26, Gravity Dream Music)
Astral Bazaar - A Sudden Realization (March 26, Inverse Records) Bandcamp
Nick Fletcher - Cycles of Behavior (March 26)
A.C.T - Heatwave EP (March 26)
District 97 - Screenplay (March 26)