Grab yourself a warm blanket and listen to those 8 highlights!
Releases of the Week 46/2022 with Dirt Poor Robins, Poly-Math, Retrospective, Avandra, Astrosaur, Soen, Antimatter & Tallah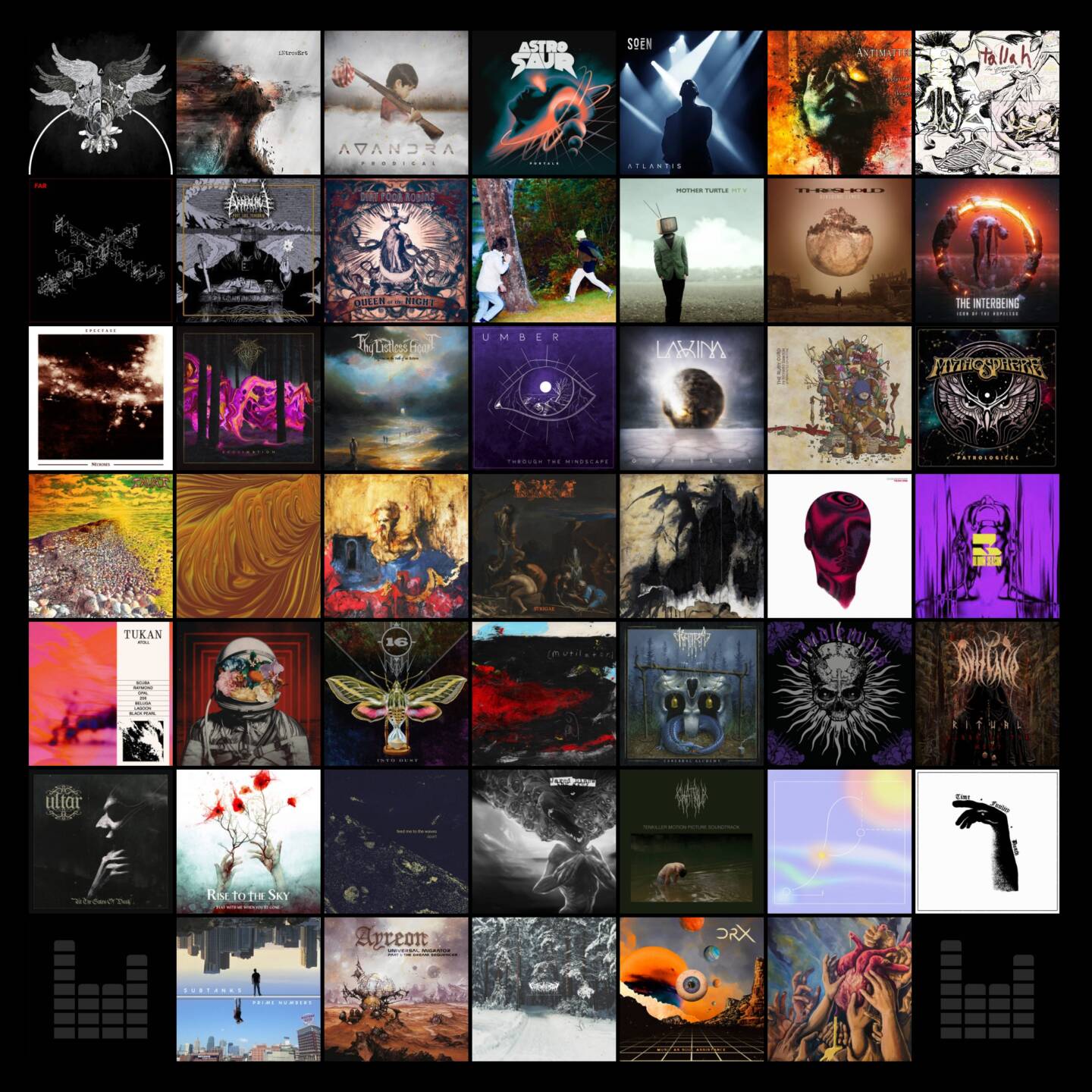 Even though 3 out of 7 8 of this week's highlights could be put into a similar sonical corner (Retrospective, Soen & Antimatter), we still got some diversity for you as always: Poly-Math bring the the proggy craziness, Avandra more classic prog metal vibes, Astrosaur some spacey stoner post rock and finally some nu-core with Tallah. Something for everyone! Dive in! Oh wait and there's another last minute addition to the Highlights with the incredible "Queen of the Night Soundtrack" by some Dirt Poor Robins. Go make them dirt rich at least.
More releases for 18 November, 2022
Infall - Far (Nov. 14) Bandcamp
Arrealhue - Post Lux Tenebras (Nov. 15, Sliptrick Records) Bandcamp
Collider - Excessively Worthwhile EP (Nov. 16, Escho) Bandcamp
Mother Turtle - MT V (Nov. 17) Bandcamp
Gaupa - Myriad (Nuclear Blast) Bandcamp
Threshold - Dividing Lines (Nuclear Blast) Bandcamp
The Interbeing - Icon of the Hopeless Bandcamp
Feed Me To The Waves - Apart Bandcamp
Epectase - Necroses Bandcamp
This Is the Last Time - Acclimation Bandcamp
Thy Listless Heart - Pilgrims on the Path of No Return (Hammerheart Records) Bandcamp
Umber - Through the Mindscape Bandcamp
Lavina - Odyssey Bandcamp
Richard Dawson - The Ruby Cord (Domino Recording Co.) Bandcamp
Mythosphere - Pathological Bandcamp
Tavat - Tavat (Svart Records) Bandcamp
Sammal - Aika laulaa (Svart Records) Bandcamp
Skythala - Boreal Despair (I, Voidhanger Records) Bandcamp
Incantvm - Strigae (I, Voidhanger Records) Bandcamp
Arkaeon - Parasit (I, Voidhanger Records) Bandcamp
Doodseskader - Year One (Isolation Rec.) Bandcamp
Borders - Bloom Season (Arising Empire)
Tukan - Atoll Bandcamp
In the Blind - Evolve & Escape (Razor to Wrist) Bandcamp
16 - Into Dust (Relapse Records) Bandcamp
Gatherers - " ( mutilator. ) " (No Sleep) Bandcamp
Kamra - Cerebral Alchemy (Avantgarde Music) Bandcamp
Candlemass - Sweet Evil Sun (Napalm Records) Bandcamp
Nytt Land - Ritual: Blood of the West (Napalm Records) Bandcamp
Ultar - At the Gates of Dusk Bandcamp
Rise to the Sky - Stay With Me When You're Gone (Tragedy Productions) Bandcamp
Feed Me to the Waves - Apart (dunk!records) Bandcamp
Jared Dines - the grey Bandcamp
Chat Pile - Tenkiller Motion Picture Soundtrack (The Flenser) Bandcamp
Mandrake Handshake - The Triple Point of Water EP (Glasshouse Records) Bandcamp
Speglas - Time, Futility & Death EP (Pulverised Records) Bandcamp
The Subtanks - Prime Numbers EP Bandcamp
Ayreon - The Universal Migrator Part I & II (Re-Release)
Isleptonthemoon - My Misery is Carved Into the Flesh of This World (Nov. 19) Bandcamp
Dr. X - Music As Soul Assistance (Nov. 19) Bandcamp
Slugbate - Palmate EP (Nov. 19) Bandcamp