Deorbit premieres Instrumental Space Prog Metal Debut Album "Retrogradient"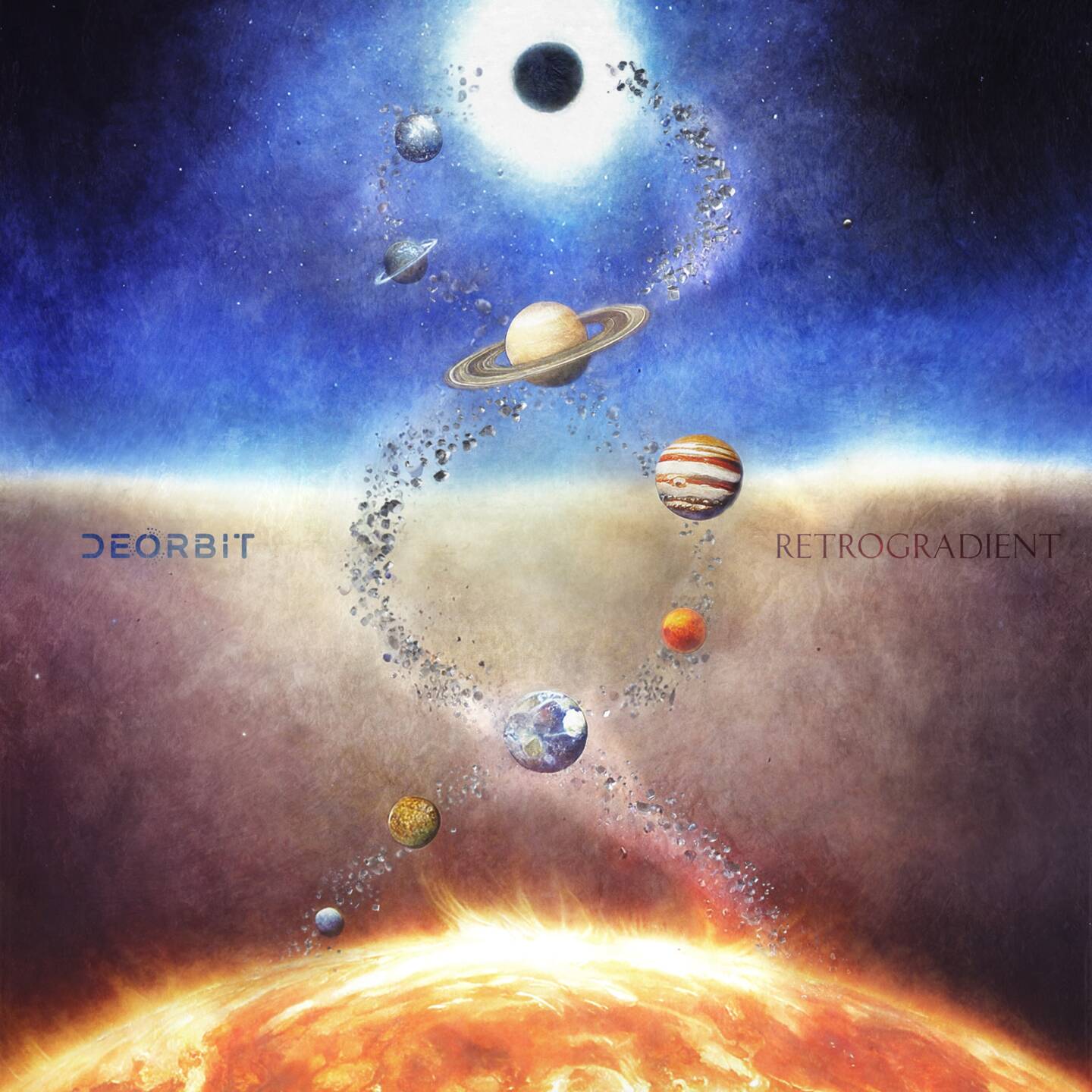 Instrumental, progressive, and technical metal fans take note, USA's Deorbit are now streaming their debut album "Retrogradient" – a testament to their dedication to both artistry and storytelling. With this album that seamlessly balances heaviness and clarity, offering complex musicality without compromising the significance of songwriting, Deorbit invites listeners to embark on an unparalleled sonic journey that challenges the boundaries of conventional music. Multi-instrumentalist Jerry Hauppa explains how the album came to be:
"Almost all of the music was written in the week before Covid restrictions took place in 2020 and saved as rough drafts on my computer, as the uncertainty of the future made me want to get as much documented as possible. I had wanted to create something that explored both the vastness of the universe and the limitations of the human experience, while not ignoring the relationship between the two. After restrictions loosened I was able to meet with the rest of the band and bring the music to life."
"Retrogradient" is based on Carl Sagan's quote:
"The cosmos is within us. We are made of star-stuff. We are a way for the universe to know itself".
The album ebbs and flows through a planetary adventure, from the origins of humanity during the time of the Big Bang, to the depths of the molten core, onwards to the atmosphere, and everything in between through a natural lens and one that is more surreal. It was mixed by Dylan Patterson, mastered by Jeff Wojtysiak and the artwork was done by James Becker.
Buckle up for this instrumental journey that will guide you through the realms of the universe and the depths of human understanding. It is heavy without sacrificing clarity, and complex without sacrificing the importance of songwriting.
Listen to "Retrogradient" via its worldwide album stream premiere on The Progspace right here, one day before its general digital release on Nov. 10:
Album Credits:​
All songs written and performed by Deorbit
Mixed by Dylan Patterson
Mastered by Jeff Wojtysiak
Artwork by James Becker
Recording Band Lineup:​
James Becker – Bass, Cello
Jerry Hauppa – Guitar, Hammered Dulcimer, Hurdy Gurdy, Synth, Violin
Antonio Ninham – Drums