Smalltape – The Hungry Heart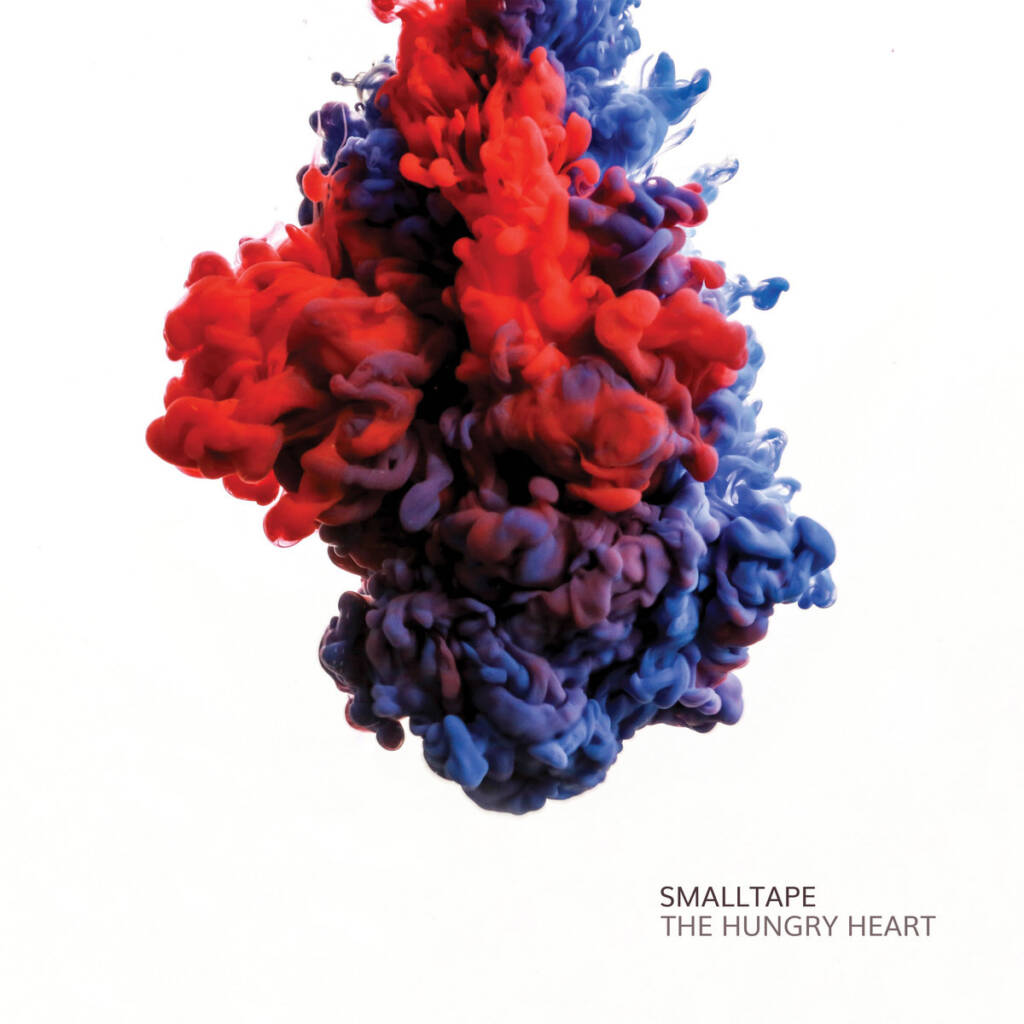 This is the second album that Philipp Nespital brings us under the name Smalltape. I had never heard of him and the band before, but at the first listen I almost immediately fell in love with it. This can sometimes be a negative thing because it often happens that after a few listens the music starts to get boring. This album does not have that problem, because it contains so many different sounds, instruments and styles.
It has almost everything.
It has a concept. Critical topics of our current time: mental health, racism, gender roles, climate change, and how to deal with the fears of these changing times. The whole album is filled with these concepts and they are obviously present. Even when not listening to the lyrics you feel the themes are always there.
It has a nice slow upcoming intro. Sweet sounds, growing instrumentals, warm whispering voices and acoustic guitar in the opening title track 'The Hungry Heart'.
It has spoken word. With sinister whispering voices and narrating parts. In my opinion, a spoken word always adds something extra to a concept album. It helps drag you into the story, and here it almost turns into a progressive rock opera, though there should be more vocalists for that full rock-opera experience.
Smalltape – The Hungry Heart (click here if the video does not play)
It has saxophone. I make it no secret that this is one of my favorite instruments, and probably one of the main reasons I fell so in love with this album. The solo parts are intensely good, and besides those, it also is used in the background and sometimes just flows secretly into the song. In addition to saxophone, we have more wind instruments like trumpet, trombone and French horn, which makes the treat complete.
It has string instruments. Of course, there is guitar, acoustic and electric, serving the music and performing stunning solos. There are also violin and viola. I did a little searching for the difference and it appears a viola is a big violin, with all the different sounds it brings. And for the lower notes, there is the cello. I probably can hardly recognize when one is played, but you can imagine the variety.
It has rap. What? Rap? Yes, Rap. But we don't like rap! Well, now we do! It is amazing how the singing slowly changes into the rap, at first relaxing and later pushy and aggressive, but every time followed by sweet background vocals or a great guitar solo.
It has keys. Piano, used in the intros of songs, supporting the music, but also very nice solo parts. Keyboard/synthesizer, with a wide variety of sounds, strong melodies and of course solos. Vibraphone, which I also had to search for, and maybe this should be under the percussion instead of keys, but what do I know.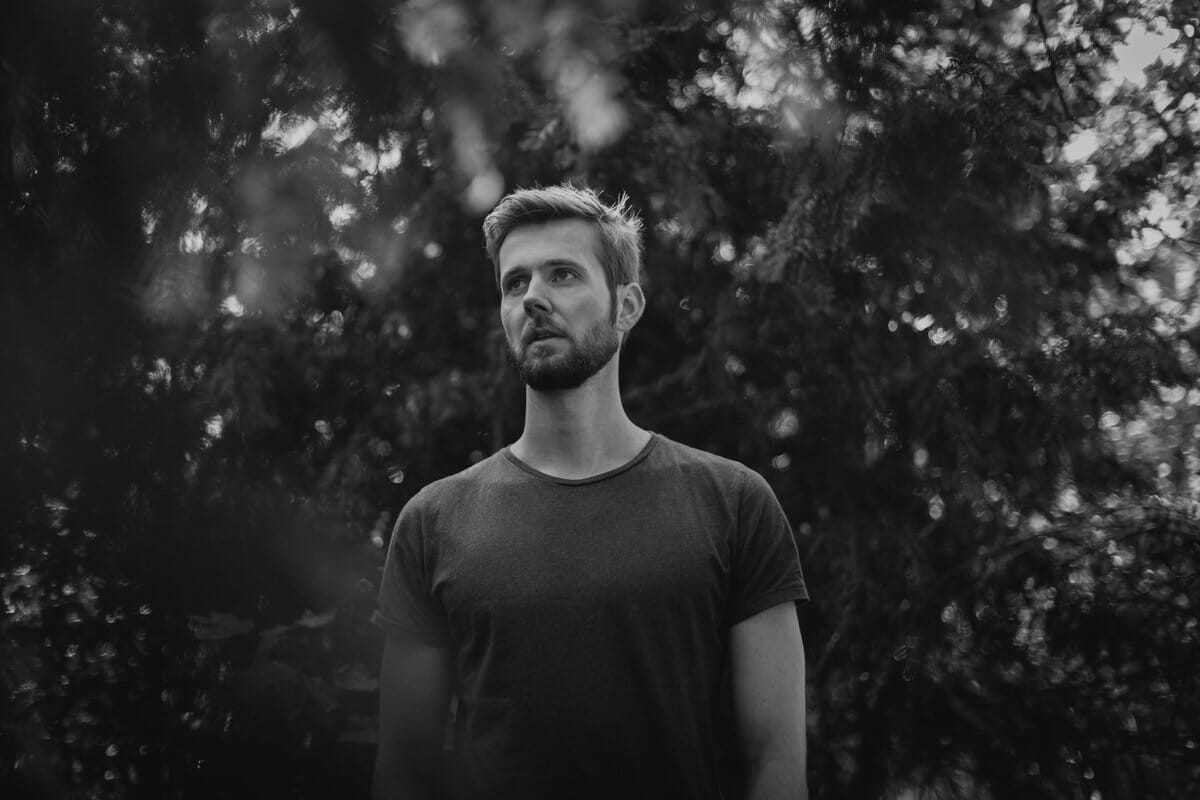 It has a dvd. When ordering the Limited edition of the album. It contains a 5.1 mix and a 96 kHz/24bit stereo mix. If you are planning on buying this album and you have a 5.1 system at home, I can highly recommend this one.
It has an instrumental song, 'Burning House'. With a great build-up, very exciting, it keeps you on the edge of your seat till you're dancing through the living room, air drumming and air-saxophoning. At least that is what happened to me.
It has a lot of different vocal styles. Distorted, for that little bit extra bite on a generally quite relaxed progressive rock album. Doubled vocals which might just be inspired by some tracks from Blackfield. Background vocals that fill out the music just where they should be. And a voice that is very nice to listen to. Slightly raspy, but warm and sweet overall. Sometimes whispering, sometimes talking and often beautifully flowing into harmonic singing.
It has lots of recognizable passages that feel like I've heard them before. Though it does not give the feeling that the album is uninspired or has stolen ideas, certain parts just feel welcomingly familiar.
It has both shorter and longer songs. With the two tracks under 3 minutes just before the epic ending of the album, 'Dissillusion' with it's impressive 21 minutes and 15 seconds. This song is my favorite and contains just everything this album has to offer overall. Spoken-word, a fantastic build-up, long instrumental passages with guitar and saxophone solos. What an amazing ending to the album.
Smalltape – Dissillusion (click here if the video does not play)
The question is then, what does this album not have? That's simple, it does not have a weak moment, no point where my focus is not on the music. "The Hungry Heart" grabs you from the first notes and does not release you till the last sounds drift away. The diversity on display is keeping your attention fully on the music.
Philipp's songwriting is of a very high level and, besides that, he plays a lot of the instruments himself with great skills. His talents in singing are not of the style where he reaches the very high or low notes, but he still has a very nice voice and performs with lot of variety.
As said before, this is my first introduction to the music of Philipp Nespital. I'm glad to find that there is much more to discover, like Smalltape's earlier album "The Ocean" and the MT. Amber album "Another Moon". Both are now in my possession together with the EP from Treehouse Scenery named "Cocoon". All really worth digging into.
I could blather on about this album and go even deeper into the details, but I think it's better that you go check it out for yourself if the elements mentioned above are to your liking. For me, this is the album of the year so far, and that says a lot considering this year has already provided us with so many great releases.
Nothing is perfect, but this album rates above 9.5 for me, so I will just round it off to a full 10/10.
Track list:
The Hungry Heart
The Golden Siren
Hunger
Our Desert
One Day
Burning House
Colors
Asylum
Where We Belong
Dissolution