Rage of Light – Redemption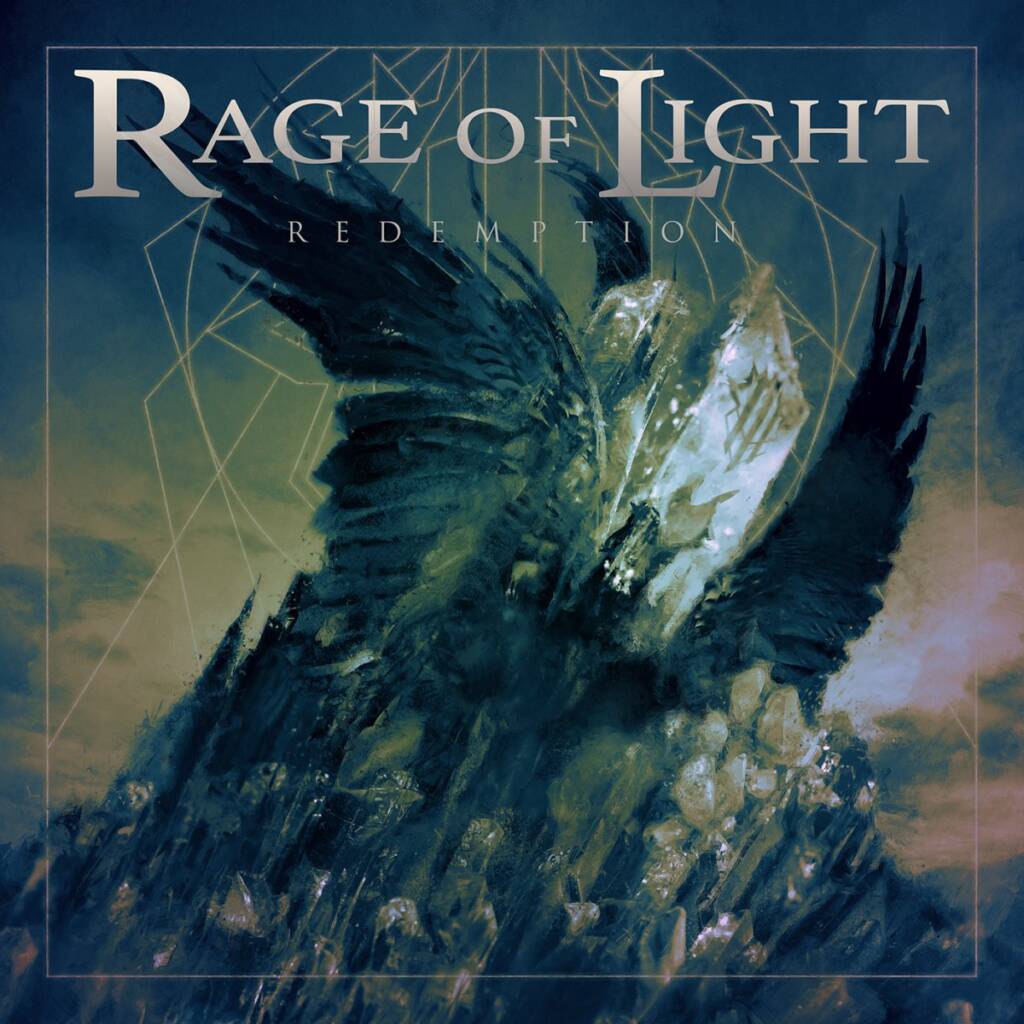 If you are unfamiliar with trance metal, you are not alone. This unusual sub-genre is the brainchild of Jonathan Pellet, the founder member of Swiss band Rage of Light. It took around a decade for his vision to come to fruition, at which point he recruited guitarist Noé Schüpbach and vocalist Melissa Bonny. After the release of an EP, 2 singles, and their debut album 'Imploder', Melissa left the band in 2021. This was to focus on her other projects such as Ad Infinitum. Her replacement is Polish vocalist/lyricist Martyna Halas, who some will know for her work with Ascend The Hollow and Telergy.
Their second album "Redemption" has not been long in the making, with the band keen to open a brand-new chapter. They feel that it showcases their new synergy with a heavier, more mature sound. The style is described as: "Metal combines with trance. Melody binds to violence. Sharp riffs intertwined with forceful arpeggios. Screams interspersed by an enchanting voice. A contrast made of light and rage".
Concept wise, it looks at the internal battles that torment a lot of people in this digital age. At the same time, it is delivered with a refreshing ray of hope. Musically it covers a wide range of styles and genres. This manifests itself from the word go with opening track 'Iciness'. It begins with a gentle ethereal piece, before changing to a fast metal riff. Martyna then introduces herself, first with clean and then guttural vocals. These opening eight minutes lay out how diverse the nature of the material is. The thing is though, we are only scratching the surface here.
Track two, entitled '2.0' has a completely different vibe and structure to it. Working first through a melodic section, it moves on to increasingly heavier and faster parts. When it seems that it can go no faster, it breaks down to soft landing. A calm electronic female voice is heard saying "starting now", and it goes through the same sequence again, twice. The initial lyrics and vocal melodies on this track were done by former vocalist Melissa. The video for '2.0' is the third released by the band to promote the album and coincides with its release.
Rage Of Light – 2.0 (click here if the video does not play)
You may have noticed that there has been no mention of a drummer. That is because the drums are all programmed in by Jonathan. Purists may not agree with this approach, preferring to have the real thing. There is no denying though, that programming for this material is impressive in itself. For me, it takes nothing away from the quality of this album. The intricacy of the programming is evident in the fast paced 'Crusade for the Sun'. Also, in a different way in the very varied 'Lead the Riot'.
Rage Of Light – Lead the Riot (click here if the video does not play)
At 2 ½ minutes long the title of 'Exploder' pretty much tells you everything you need to know about this track. The material on this album is strong throughout, but in my opinion particularly in the last three tracks. 'Breaking Infinity' takes you through many styles and has some incredible guitar playing from Noé.
Rage Of Light – Breaking Infinity (click here if the video does not play)
As we approach the finish line, the penultimate number 'Aspiration' is a catchy multi-faceted number. The album then finishes with a lighter, melodic track. 'Beyond' gives Martyna the chance to get through most of a song using clean vocals. She can't resist a mighty roar near the end though as the track powers to a grand finale.
Something tells me that we haven't seen the last of Rage of Light. I think there's plenty more ideas brewing, and I'll be keen to get a taste.
Tracklist:
Iciness
2.0
Crusade for the Sun
Lead the Riot
Chasing a Reflection
Exploder
Breaking Infinity
Aspiration
Beyond