Dawnwalker – Ages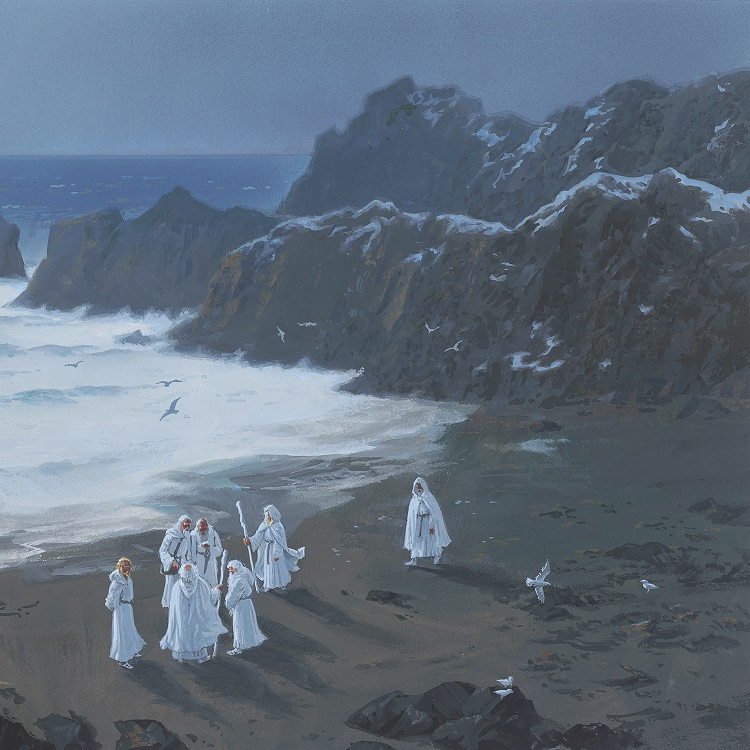 Dawnwalker is a pretty active band having released three EPs and four albums, with "Ages" being the latest one, released on December 4. They are an experimental rock/metal band that merges post, folk and black metal influences. But while they have been very active since their inception in 2011, they are still an underground band, I'm not sure why but they sure deserve more notice.
From the get go "Ages" sounds very interesting, deriving influences seemingly from In the Woods… (mostly from their debut "Heart of the Ages"), a touch of Isis, as well as early Opeth (up to Deliverance). At times I found similarities with Panopticon but they are more melodic with less black-metal related parts and very post rock oriented with the occasional sludge and doomy riffs. The production is very fitting for the style they are going for, a lot of steps up from their previous offerings.
Dawnwalker – The Wheel, Pt. 1 (click here if the video doesn't play)
One drawback is the vocals though. The shrieks are all great, but the cleans, while adding a nice aesthetic, are a bit weak and sound like they needed a bit more work, something that might be possible on future releases. Also maybe they should try to cut some corners from their material, cause there's a lot here and it becomes a bit overwhelming by the end of it. They do seem more than capable of composing impactful songs under "normal" durations like 'The Cataclysm' the highest point of the album for me.
It's not though that the duration of the songs, almost all above the ten minute mark, will make you give up, the long compositions are surrounded by small interludes that keep you guessing what's around the corner and keep you in the mood, and even some of them, like 'Melekh', stand perfectly on their own. As for the proper songs they are evolving throughout their duration, going through different styles in natural ways, something that shows that they are using their influences more for inspiration rather than trying to sound like their favourite bands.
Dawnwalker – The Making of "Ages" (click here if the video doesn't play)
All in all an interesting album that I will be listening  more to in the future. I think it's worth it to give them a chance as they seem to have more to offer going forward. With a bit more focus to details they should be able to get noticed and play in a bigger league, if that's what they desire.
Tracklist:
Melekh
The Wheel
Hymn
Ancient Sands
Numi
Burning Forests
Colony/A Gathering
The Cataclysm