Forlorn World – Umbra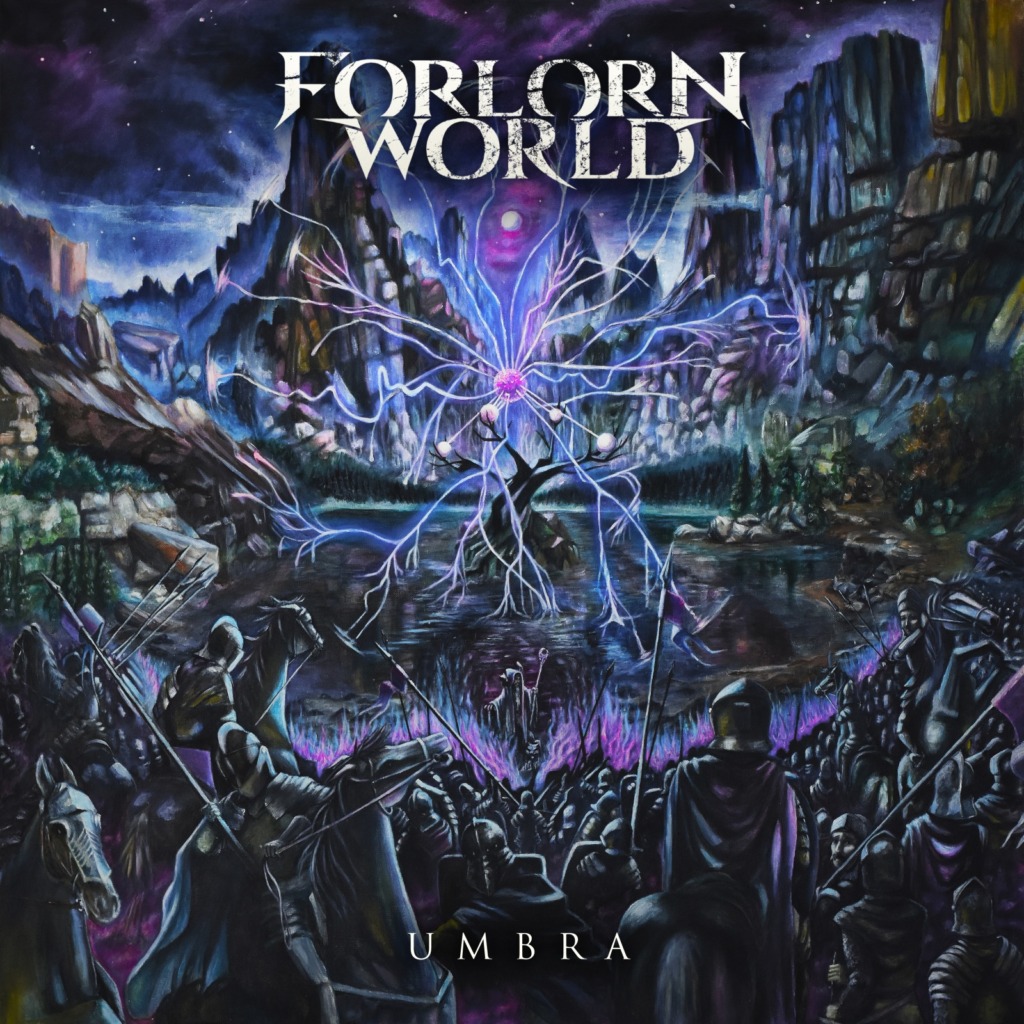 Forlorn World is a new project by Bloodshot Dawn main man, Josh McMorran. The project name is taken from a track on Bloodshot Dawn's self-titled album. His first offering is a seven-track album by the name of "Umbra". I have been waiting eagerly for this release and have been following Josh's posts since he announced his side project. To be honest, it is heavier than I thought it was going to be. It is not a complete departure from the Bloodshot Dawn sound, but there are subtle differences, namely some clean singing and keyboards.
Two other members of Bloodshot appear on the album, Giacomo Gastaldi on Bass and Morgan Reid who puts in a guest solo. The following description of the story that this album tells, is on the Bandcamp page:
"Forlorn World is a narrative backdrop, the story of a man forced to take a dark path, finding revenge and redemption. The epilogue of a great saga in a fictional universe, based on the world we live in and trials we all face together". Josh wrote all the music and lyrics, produced, and mixed the album whilst in lockdown. One of the guest vocalists is listed as Maxwell McMorran aged 11 months (I have not located his part yet).
The album fades into 'Moving Mountains', builds, then breaks for a short piercing lead break, before launching into the verse. Familiar growls and roars from Josh to start with, but here come those cleans, alternating, adding a melodic element. Some nice lead breaks are thrown in for good measure. Great start to a promising and much anticipated album.
Straight into 'The Shadowmancer', fast and hard with the chorus swapping to cleans and back again. This is the first single from the album. It was released as a lyric video via YouTube on 17th July 2020. You also get it in advance when you pre-order the album on Bandcamp. Lee Luland from Prospekt takes on the guitar solo on this one. Although I do not know for sure which guest guitarist plays on which track, they are listed on Bandcamp in order of appearance. It would therefore be logical to assume that they match the tracks in order. The guest vocals are much more difficult to pick out. I am hoping the sleeve notes in the CD answer these questions.
Forlorn World – The Shadowmancer (click here if the video does not play)
Things slow right down for track three 'Before the End' with a beautiful guitar solo. Sadly, it is only just over a minute long, which leaves you yearning for more. This minor disappointment is soon forgotten, as the driving riffs of 'March into Void' assault the senses once more. Again, in the chorus there are clean vocals, this time with a second vocal layer behind them. A change in the pace leads into another nice lead break, before the final verse.
This brings us to roughly the halfway point, time wise. The whole album is just 30 minutes long, and the second half is just as enjoyable as the first. Three more tracks showcasing Josh's talent as a composer, musician, and now producer. It is obvious that a lot of work has gone into this project, and the result is a welcome and valuable addition to my collection. I know that the proceeds from this project will be helping to fund the new Bloodshot Dawn album, but I hope that there will be more Forlorn World to come.
Track List:
Moving Mountains 5:18
The Shadowmancer 3:30
Before the End 1:06
March into Void 4:50
Traveller 5:46
Pillars of Eternity 4:21
Umbra 4:48