Fractal Universe – The Impassable Horizon Alive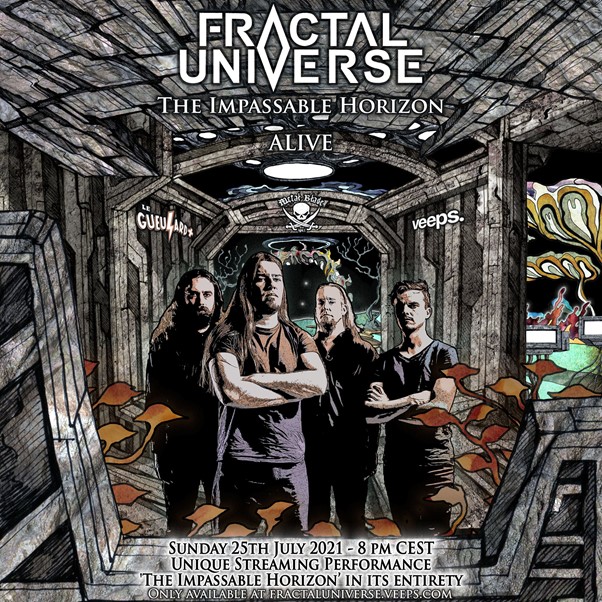 In these strange times and longer than expected restrictions, the possibility of safely attending a normal live gig still seems remote. There is light at the end of the tunnel although concerts booked keep getting postponed, some getting pushed back a year. Thankfully, online streams have become the next best thing. The quality has varied as has the enjoyment, but all are, and have been, welcome. So the prospect of one of these events by French band Fractal Universe was greeted with great anticipation. Expectations were high following the release of their latest album "The Impassable Horizon", my review of which can be found here. This excitement was further escalated with a splendid short slot by the band on the Slay at Home 2021 festival.
Fractal Universe Full Performance from the Slay At Home Fest (click here if the video does not play)
So, was this event as good as its potential? If anything, it was better. We got a full stage show, with great lighting, courtesy of Florent Lafosse. There were multiple camera angles, an excellent sound, and a flawless performance by the band of their brilliant album "The Impassable Horizon". A few older numbers were slotted in as well for good measure.
There was the usual, seemingly obligatory long wait before the thing actually started. Once it did, it came with a small amount of relief. We were not going to be disappointed, far from it. This was everything I had hoped it was going to be. The concert started with 'Autopoiesis' which set a very acceptable standard. This was followed by 'A Clockwork Expectation' with the first appearance of the saxophone played by Vince Wilquin.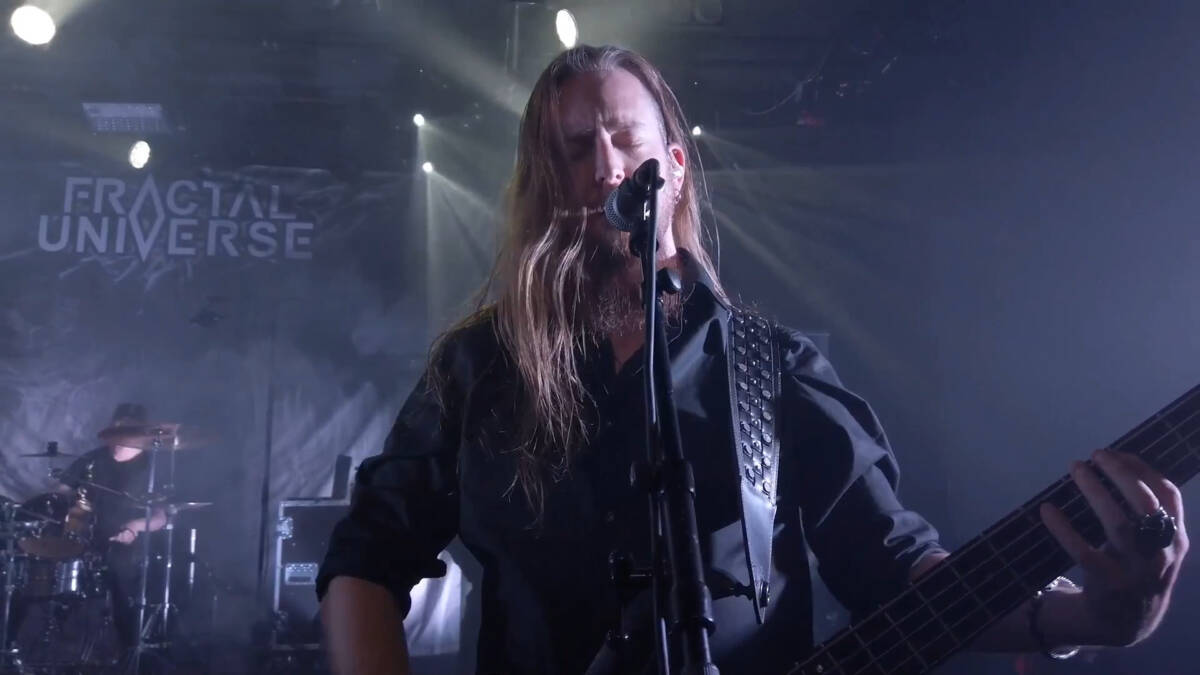 Then came three more numbers from "The Impassable Horizon" taking us up to 'Falls of the Earth'. If I'm not mistaken Vince added an extra saxophone solo in at the end of this song that isn't on the album. At this point they slipped in a number from their 2017 album 'Engram of Decline'. 'Sons of Ignorance' is a lively track that avid fans will be familiar with. However, this version had a short atmospheric intro. Returning to the new album the next track was 'Withering Snowdrops'. Despite its title, this is one of the more complex and heavy numbers.
Moving away from the main task once more, they then played 'Flashes of Potentialities' from 'Rhizomes of Insanity'. This track from the 2019 album appeared later in acoustic form over the closing credits, but we're not there yet. Next up, one of my favourite tracks, 'Black Sails of Melancholia' with its haunting saxophone and lead solos. It is also one of the most varied tracks, escalating in intensity then melting back into delicious melody.
On we go with more of the new album, this time it's 'A Cosmological Arch'. Its short slow dark sections are sandwiched by its heavier catchy counterparts and more saxophone. Then they have one more delve into the past with 'Oneiric Realisations' again from 'Rhizomes of Insanity', another fan favourite.
As the end approached, it was time to finish off this live performance of "The Impassable Horizon". There are several graphical intros throughout the concert and one of them leads us into 'Epitaph'. This is another great track with lots of variety within and some great guitar work.
With an abrupt start and smoke billowing up from either side of the drums, they embarked into the last song. It's the grand eight-minute finale of 'Godless Machinists'. It's nice to be able to tell who plays which solo as it's not obvious when listening to the album. So, there you have it, a marvellous 65 minutes or so. Plus, a chance to watch it as many times as possible for two weeks.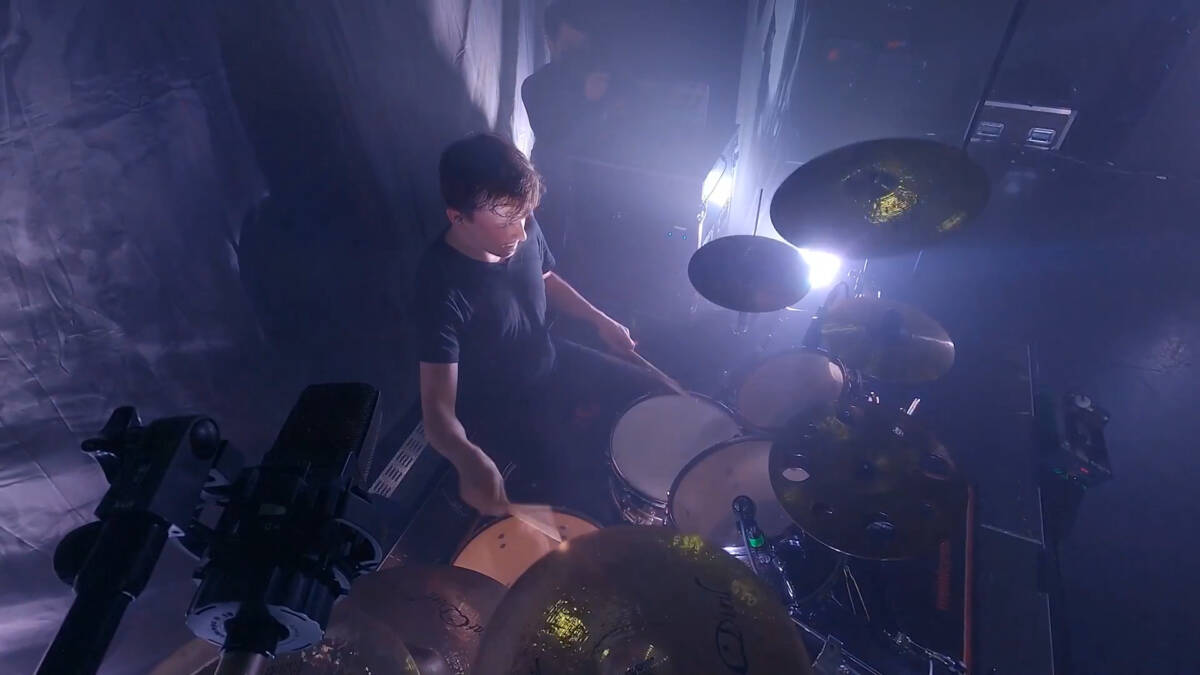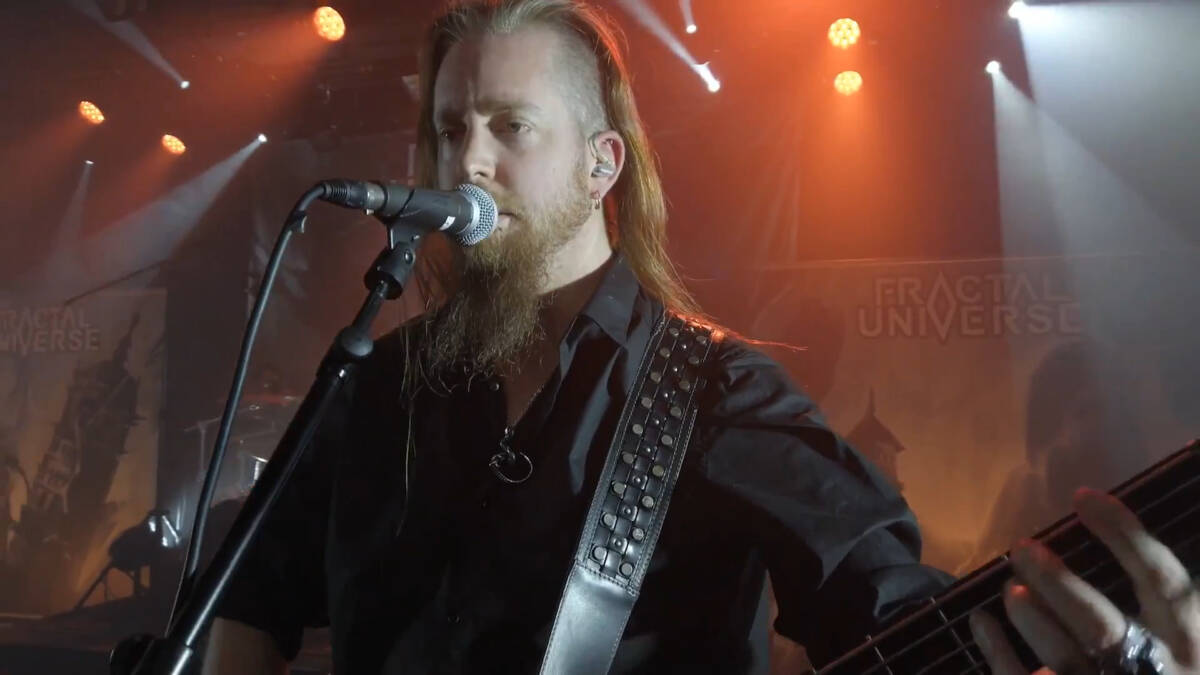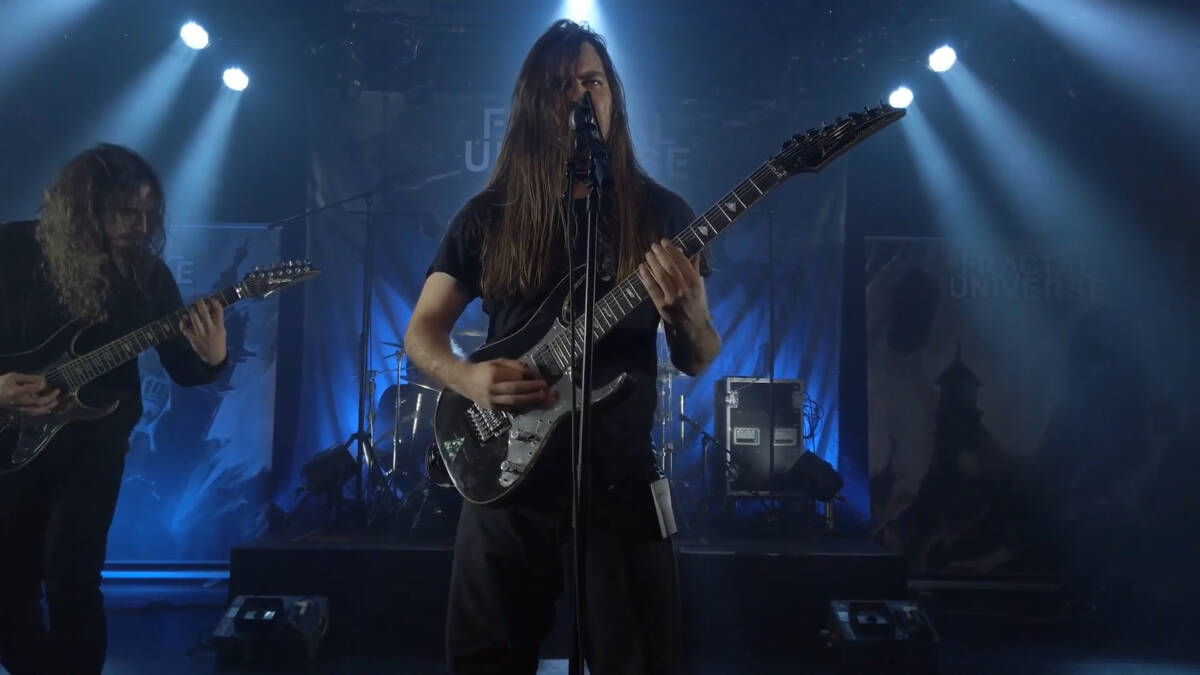 This was definitely one of the better online concerts I have watched. When they are this good it's always sad when they are no longer available to watch. The band did leave this up for two weeks, and after all you never get to rewatch actual gigs. These guys have gone to the top of my list of bands to see if and when I get the chance. I hope that won't be too long now.
Tickets are still available for the event so you can watch for youselves up to August 8th. Just go this link: https://fractaluniverse.veeps.com/stream/schedule
You can also watch Uncle Prog's interview with Vince on the Progtalks.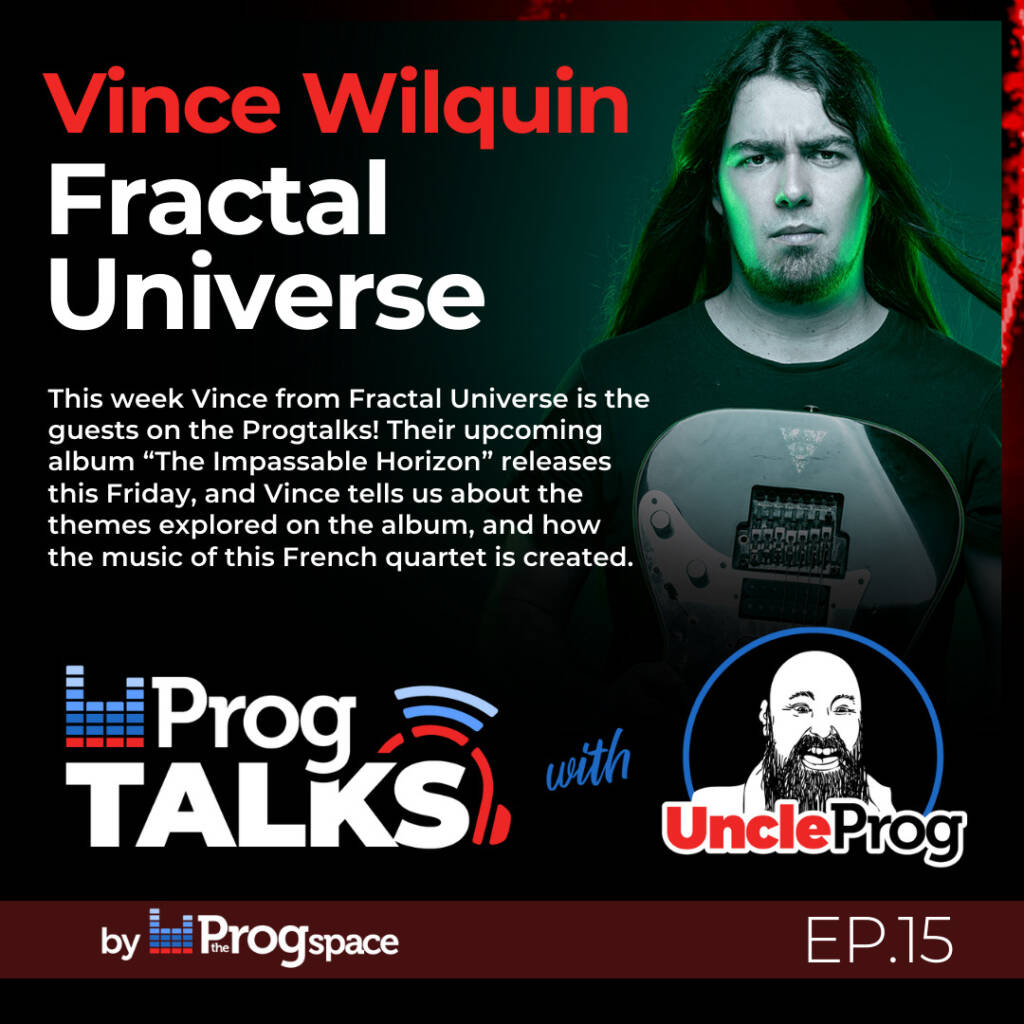 Set List:
Autopoiesis
A Clockwork Expectation
Interfering Spherical Scenes
Symmetrical Masquerade
Falls of the Earth
Sons of Ignorance (from Engram of Decline)
Withering Snowdrops
Flashes of Potentialities (from Rhizomes of Insanity)
Black Sails of Melancholia
A Cosmological Arch
Oneiric Realisations (from Rhizomes of Insanity)
Epitaph
Godless Machinists
Flashes of Potentialities (Unplugged) – over closing credits
Fractal Universe line-up:
Guitar/Vocals/Saxophone: Vince Wilquin
Guitar: Hugo Florimond
Bass: Valentin Pelletier
Drums: Clément Denys